Mental Health Task Force
Mission:
The Mental Health Task Force at Westchester Community College is a multidisciplinary team of faculty, staff, and students who use a holistic, public health framework to assess the current culture and services related to student mental health. The Task Force's development and utilization of a strategic plan will support the goal of enhancing the quality and accessibility of mental health and wellness services, information, programs, and resources across the Westchester Community College community.
Framework
The Mental Health Task Force (MHTF) at Westchester Community College uses a public health framework to address issues like mental health health, suicide prevention, and substance use within the WCC community. The work of the MHTF focuses on a campus cultural shift towards education, de-stigmatization, and prevention. For more information on the JED Campus framework utilized by the MHTF, please click on the JED Campus tab.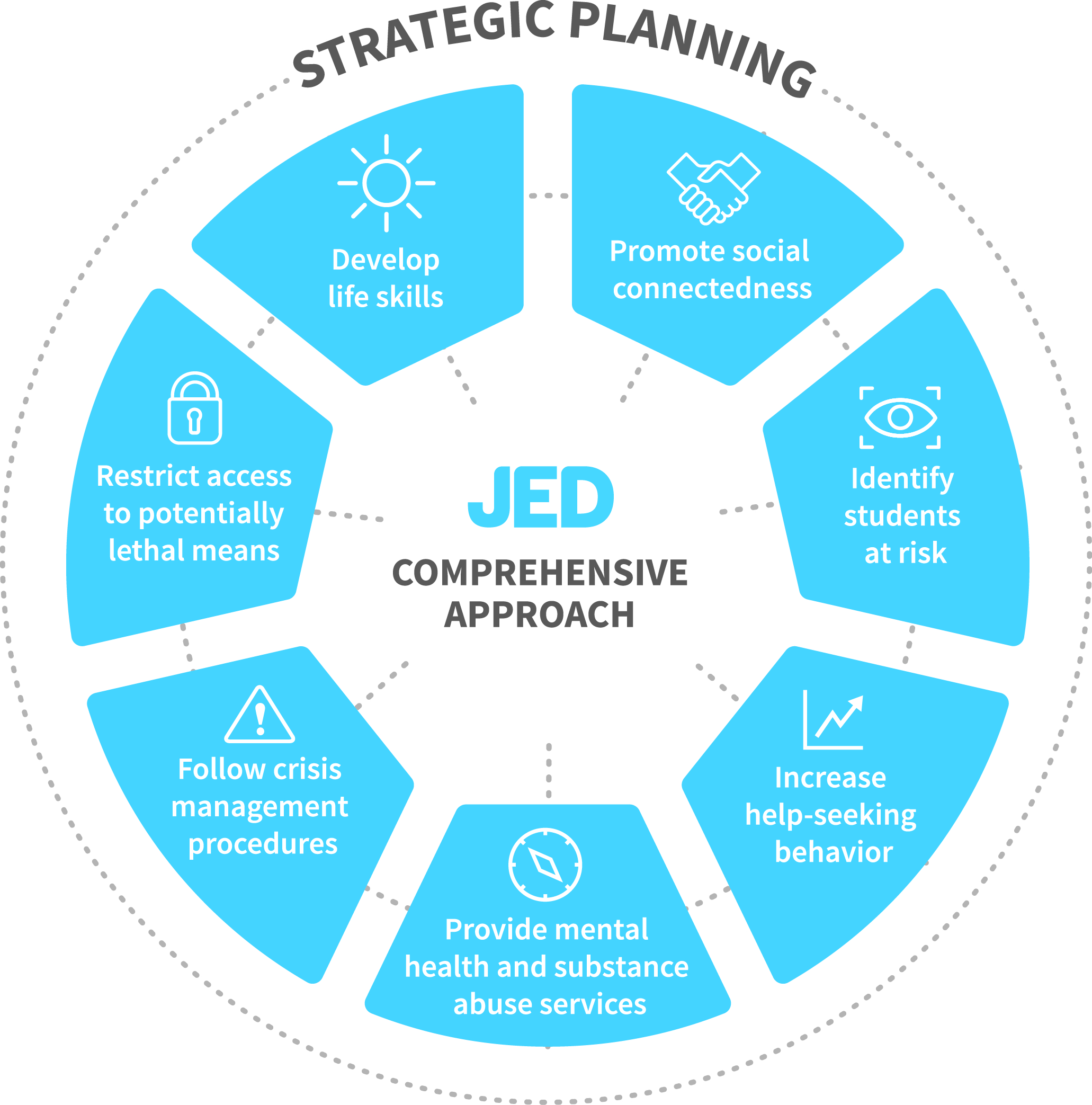 Contact Information