Power 88.1

POWER 88.1
The New Sound of Power 88.1 FM is the voice of SUNY Westchester Community College's radio station. The legal handle of the station, W.A.R.Y. allows students to host their own on-air shows, serve as DJ for an on-campus event as well as help manage the behind-the-scenes production for the station such as event promotion, recruitment, and selection of new music to showcase. The station plays a variety of music genres and provides various talk shows focused on current news, rising trends, and more.
Where You Can Find Us:
On-Campus Location: Radio Station (Student Center, Room 020)
Request a DJ:
Looking to add music to your on-campus event, request one of our upcoming DJs. If you are a current SUNY WCC student and would like to have music at your clubs/organization event, please click the link below?
POWER 88.1's Board: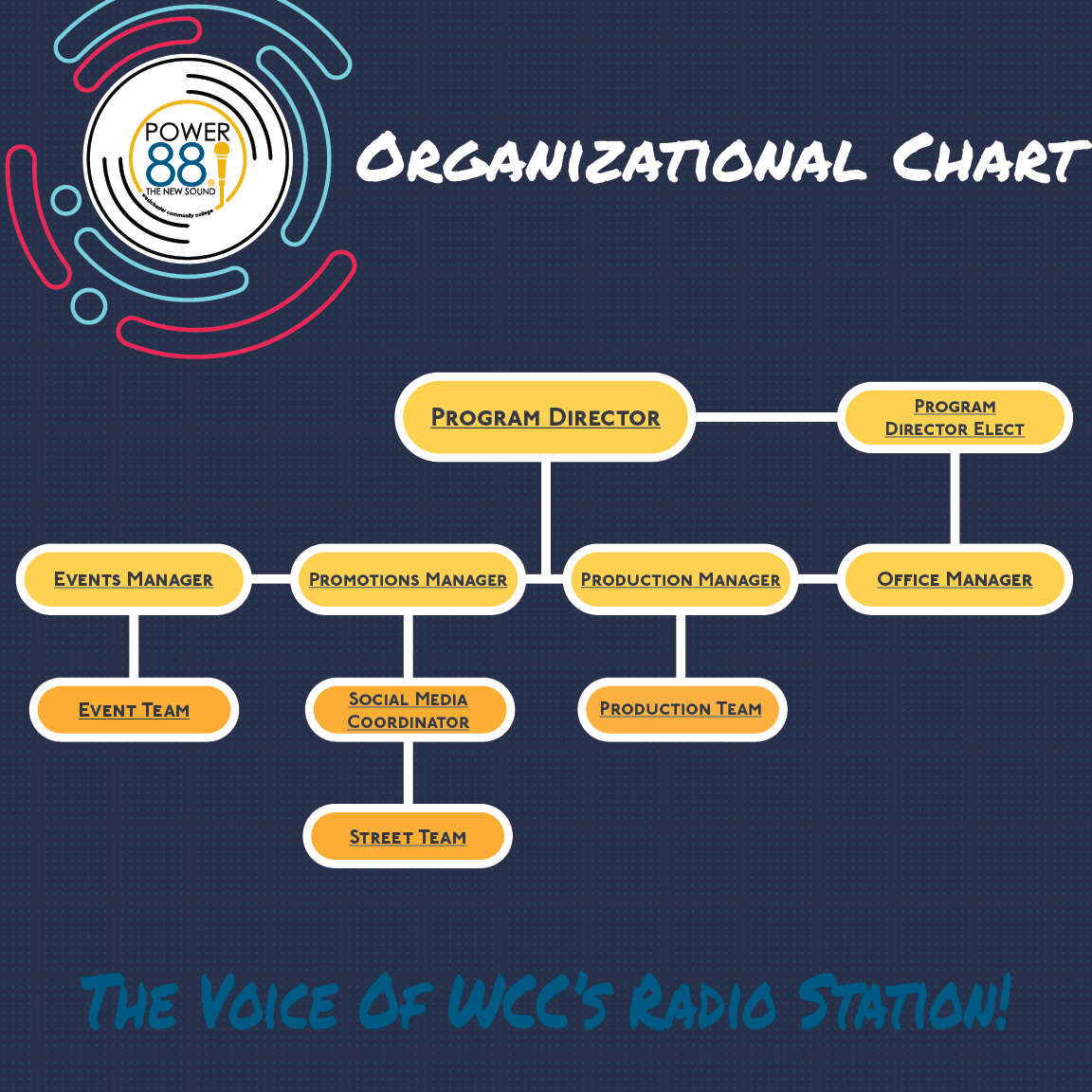 Be Part of POWER:
If music is your thing become part of Power 88.1, where you will have the opportunity to become an on-air DJ, work in music production, promotions, have your very own podcast, and a live talk show.
Requirements: Under the Cub & Organization 2020 Policies and Procedures:
In order to be eligible to participate, students must meet the following criteria, unless approved by the Director of Student Involvement:
Remain in both good judicial and academic standing.
Maintain a cumulative GPA of at least 2.0
Be enrolled in at least one (1) credit-bearing course at the college.
Accommodations
If you require accommodations to participate in any programs, please contact the Department of Student Involvement, at (914) 606-6731 or at Getinvolved@sunywcc.edu