News
New Westchester Community College Board member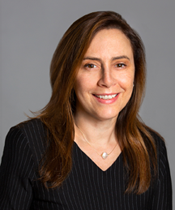 SUSAN GERRY NAMED TO WESTCHESTER COMMUNITY COLLEGE BOARD OF TRUSTEES
Westchester Community College is pleased to announce the appointment of Susan Gerry to the institution's Board of Trustees.
She serves as Senior Vice President for Strategic Alliances and Partnerships at Westchester Medical Center Health Network (WMCHealth), bringing extensive transactional, public policy, legislative and leadership experience to advance the network's role in serving as a catalyst for health and well-being and bringing primary and advanced healthcare to families across the Hudson Valley, as close to their homes as possible.
As Senior Vice President for Strategic Alliances and Partnerships, she plays a pivotal role in the development and implementation of strategic relationships to advance the Network's role as an anchor institution in the community by developing and implementing plans and programs that optimize the engagement of business and community stakeholders in alignment with the economic, workforce and healthcare access priorities in local communities.
She arrived at WMCHealth after successfully serving for six years as the City of Yonkers' Deputy Mayor, where she managed the city's major policy initiatives, economic development, the consolidated administrative functions of the city and Yonkers Public School system, fiscal planning and policy, capital programming, and labor relations. During her tenure at the city of Yonkers, she also served as Secretary to the Yonkers Industrial Development Agency, and as a member of the Yonkers Economic Development Corporation and the Executive Committee of the Westchester Municipal Officials Association.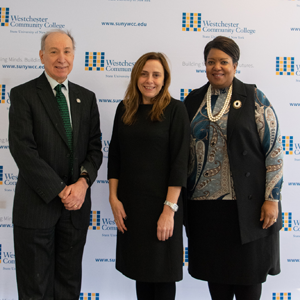 She has also worked at the state and county levels, serving as a policy advisor for New York State Governor Andrew Cuomo's first gubernatorial campaign, researching and writing policy positions in the areas of Affordable Housing and Community Development, Workforce Development, Small Business Investment, Education and Literacy, Healthcare Access, Obesity Prevention, Poverty, and the promotion of enhanced Public-Private Partnerships to support policy priorities. In addition, she served for 14 years in the Westchester County government, as both an attorney and as Senior Assistant to Westchester County Executive Andrew Spano, focusing on major transactional and regulatory matters for the government.
She is also a Member of the Mid-Hudson Regional Economic Development Council.