News
Commencement Ceremony
WESTCHESTER COMMUNITY COLLEGE COMMENCEMENT CEREMONY ON THURSDAY, MAY 16; ADVERTISING EXEC LARRY D. WOODARD TO ADDRESS GRADUATES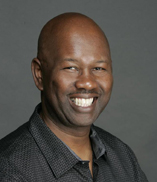 Westchester Community College's commencement ceremony will take place on Thursday, May 16 at 6:00 p.m. in the County Center Building in White Plains. Nearly 2,000 students will be granted degrees. The commencement speech will be given by Larry D. Woodard, chairman, Graham Stanley Advertising.
The White Plains resident is a highly regarded advertising industry executive with more than thirty years of advertising industry experience. He is Chairman of Graham Stanley Advertising, a full-service agency that he founded in 2010. Woodard and the companies he has led have been the recipients of numerous awards including the O'Toole Agency of The Year Award (twice), the Gold Effie, multiple London International Awards, and a Cannes Gold Lion. He has created advertising and promotions for many blue-chip companies including Heineken, Western Union, The Snapple Beverage Company, Motorola and Mars Incorporated. His collaboration with Oprah Winfrey and General Motors to giveaway 276 cars, one to each member of her show audience, has been called the biggest single day promotion in the history of advertising.
Westchester Community College President Belinda S. Miles will also address those gathered at commencement. Among the graduates at the May 16 ceremony will be winners of the SUNY Chancellors Award for Excellence.
The college's picturesque 218-acre main campus in Valhalla is the former estate of John Hartford of A&P fame. Since opening in 1946, more than 250,000 students have enrolled in classes held at the largest college in the county. The college offers more than 60 associate degree and certificate programs.