Sales Management
The A.S. in Business Administration prepares students to enter and advance careers in the workforce. Management, Information Technology, Accounting, Business Law, and Marketing courses provide a strong background for employment, internships, and career advancement.
Get Ready to Apply
To learn about your next steps for the Business Management program, start your application:
Message from the Curriculum Chair
Welcome!
One of the most challenging aspects of college is choosing a path.  There seem to be so many options, especially in the Business field.  At WCC we offer three transfer degrees in Business – Accounting, Management, and Marketing.  That should help narrow your focus a bit.
Within the Management program you can select a concentration.  This means that you can take two classes to get a "flavor" for that field of study. Currently we have several concentrations in Management, including Global Business, Human Resource Management, Sales Management, General Management, and a track for students who would like to transfer to a SUNY or CUNY school.
Whatever your future plans may be, we have a starting point for you.  As soon as you are ready, contact me or one of our outstanding Business Professors to schedule an appointment.  We are here to help.
You have made a good choice – now take advantage of what is in front of you!
I look forward to meeting you.
Curriculum Chair: Richard Hyland
Telephone: 914-606-6553
Email: Richard.Hyland@sunywcc.edu
School: Business and Professional Careers
Academic Dept: Business
HEGIS: 5004
Information about the chair
Contact Information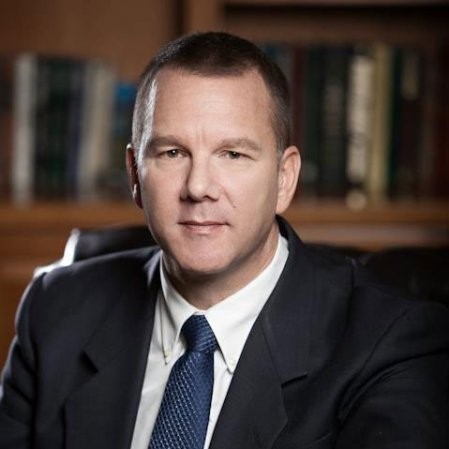 Phone: 914-606-6553
Office location: Gateway Center - Room 340
Email: rick.hyland@sunywcc.edu
Title(s): Associate Professor
Department/Division: Business
Website : www.Hyland.org
Twitter: @ProfHyland

Courses Taught:
Global Business
Global Marketing
Business Organization and Management
Supervisory Management
Business Management Brochure 2019-20
---
Biography:
Mr. Hyland teaches in the Department of Business at Westchester Community College in Valhalla, NY. Prior to this he served as the Director of the College's Cross County Extension Center for nearly a decade. Throughout his business career he has held a variety of executive and management positions in firms that specialize in e-commerce and emerging technologies. He served as a Project manager at Walker Digital, a high-tech think tank and patent company in Stamford, CT, where he helped to launch Priceline.com. His executive experience also includes a stint as Executive Vice President of CI4NET North America; CEO of Reward World.com; Executive Vice President at Unico Holdings, a tech incubator Stamford, CT; and Executive Vice President of Papps Capital Group, a Wall Street wealth management firm. Mr. Hyland served honorably for four years (active duty) in the United States Marine Corps Infantry, where he served as a Squad Leader. He was meritoriously promoted to the rank of Corporal, he was awarded a sea service deployment ribbon, a cold weather deployment ribbon, and a good conduct medal. He was also a cold-weather survival and mountain warfare instructor and was honorably discharged in 1989. Selected Publications and Presentations
Hyland, R (2010). Perspective Transformations: The Good the Bad and the Descriptive. Plan to submit to Journal of Transformative Education, Submitted for presentation at Transformative Learning Conference, spring, 2011.
Hyland, R (2010). Community College Teaching: The challenge in defining and measuring competencies. Presented at the Academy of Human Resource Development (AHRD) Conference, spring 2010.
Hyland, R. et al. (2008). Cycling through time and Learning: How a doctoral cohort made meaning from a biographical/life histories class.
Hyland, R. (2007). Strategic and Business Planning in Higher Education. CEANY Conference Keynote Address, 2007.
Hyland, R., Gaines, G. (2006). Selected Challenges of Administering a College Branch Campus. Academy Chair Conference Paper, 2006.
Professional Affiliations, Civic Associations, and Committees:
Co-Chair, Yonkers Workforce Investment Board Strategic Planning Committee (2006
Director – Alpha Beta Gamma Business Honor Society Board of Directors (2006-Present)
Director – Yonkers 55 Plus Board of Directors (2006-2009)
Director – Yonkers Chamber of Commerce Board of Directors (2005-2007)
Member – Columbia Venture Community (20010-Present)
Member - Developmental Education Advisory Council (2010 – Present)
Member - Extension Center Task Force (2004–2009)
Member – Marine Corps League of Westchester (Current)
Member – University of Pennsylvania Alumni Secondary School Committee (2007-Present)
Member – Wharton Club of New York – Wharton Entrepreneur Community (Current
Member – Yonkers Workforce Investment Board (2004-05)
Middle States Commission on Higher Education Visiting Team (2006)
Loading...
Program Map
Program Learning Outcome
More Information
About Westchester Community College
Financial Aid
Nearly 33% of Westchester Community College students receive some form of financial aid. Financial Aid is available to students who qualify. In addition, the Westchester Community College Foundation offers $1.6 million in scholarships annually.
Sports
The Westchester Community College Athletic Department sponsors thirteen different intercollegiate athletic teams in various sports. The roster of sports offered includes Men's Baseball, Women's Softball, Men's and Women's Basketball, Men's and Women's Bowling, Men's and Women's Cross Country, Men's Golf, Men's and Women's Track and Field, Men's Soccer, and Women's Volleyball. Visit the Vikings Athletics website for schedules, reports, and more.
Locations
We're accessible: Public transit-friendly main campus and extension locations. Online classes for wherever you are. Valhalla (main campus); extension sites in New Rochelle, Mount Vernon, Yonkers, Shrub Oak, Mahopac, Ossining, Port Chester and Peekskill (Center for the Digital Arts) and White Plains (Center for the Arts).
Concentrations
Global Business
Human Resource Management
Management
SUNY Transfer
Sales Management
Transfer Pathways
Baruch College
Concordia College
Cornell University
Lehman College
Mercy College
Pace University
Transfer agreements vary by school, details are available online. After successfully completing your studies at Westchester Community College, you can transfer almost anywhere, in-state or out-of-state. NYS residents are also guaranteed admission to a SUNY four-year campus.
Get More Information
Interested in learning more about Westchester Community College. Fill out this form: