Marketing A.S.
Marketing students experience hands-on class projects such as new product launches, sales presentations, and advertising media plans. Specialized courses in consumer behavior, advertising, professional selling and digital marketing are taught by outstanding marketing faculty, bringing real world expertise using state-of-the-art business software. The curriculum offers Marketing students opportunities to build professional networks and make lasting valuable friendships with leaders in marketing to increase job and transfer placement.
Get Ready to Apply
To learn about your next steps for the Marketing program, start your application:
Message from the Curriculum Chair
Welcome
This is the first step to your journey of exploring the wonderful field of Marketing.
We encourage you to consider the study of Marketing here at Westchester Community College; we offer both a Marketing AS degree and a Marketing AAS degree. Both semester course plans are attached to guide you in completing these degrees. Since you are taking Marketing 101 in your first semester, you can easily follow course sequencing to keep you on track for a successful graduation.
https://catalog.sunywcc.edu/mime/media/33/253/AS+MARKETING+2016.pdf
We want you to know that Westchester Community College has a reputation throughout academia for producing outstanding Marketing graduates – graduates who frequently transfer into the leading B-Schools in the country, like NYU, Pace, Iona, Baruch, Fordham University and FIT's Marketing Specialty Degrees to complete Bachelor degrees after leaving Westchester Community College. You will be able to move on to at least six four- year college and enter with junior status, transferring your two-year degree in full, since we have "Transfer Agreements" with many colleges. Typically, 62 of your credits earned at Westchester Community College will move with you to your four-year college if you remain in the same program.
http://www.sunywcc.edu/student-services/ctservice/transfer/transferarticulation-agreements/articulationbyprogram/marketing-a-s/ (here is the link for the AS)
We have outstanding marketing faculty, all of whom have had real world experience. With the guidance of your professors, you will be challenged to apply the theories of consumer behavior, market research, sales management and marketing management using case study methods. In this process, students will be exposed to the most current market research software to ensure their technical knowledge meets industry standards while increasing their job placement opportunities. Our alumni have told us that their team projects at Westchester Community College have helped network, achieve placement in top-notch schools and land desirable jobs after graduation.
ADDITIONAL INFORMATION:
Sincerely,
The Marketing Teaching team at WCC
For further information, contact the curriculum chairperson: Phyllis Fein
The Gateway Building Office #350 or email at Phyllis.Fein@sunywcc.edu
Chair:
Prof. Phyllis Fein

Telephone:
914-606-6996

Email:
phyllis.fein@sunywcc.edu
Information about the chair
Contact Information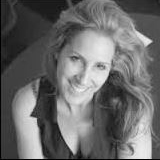 Phone: 914-606-6996
Office location: Gateway Center - Office 350
Email: phyllis.fein@sunywcc.edu
Title(s): Business Professor & Curriculum Chairperson, Marketing; Nelson Peltz Endowed Chair in Entrepreneurship
Department/Division: Business
Degree Information:
Ed.D, Executive Doctorate of Education, Manhattanville College
MBA, Marketing, New York University, Leonard Stern School of Business
BS, Marketing, New York University, Leonard Stern School of Business
Professional Certificate in Innovation and Technology in Entrepreneurship, Massachusetts Institute of Technology
Courses Taught:
Principles of Marketing
Consumer Behavior
Marketing Management
Human Resources Management
Principles of Selling
Honors and Awards:
Nelson Peltz Endowed Chair, Entrepreneurship
NISOD Excellence in Teaching Award
SUNY Chancellors Award for Excellence in Teaching
SUNY Distance Learning/Technology Online Fellow-Fashion and Advertising & Promotion/interactive media & social networking
Publications and Presentations: Manhattanville Dissertation: THE INFLUENCE OF CULTURAL AND BEHAVIORAL NORMS ON ACADEMIC INTEGRITY AT ONE COMMUNITY COLLEGE
Institution Service or Academic Service:
SUNY WCC Diversity Fellowship Award
SUNY General Electric Sustainability Grant
Fashion Institute of Technology (FIT) Advisory Board Member, Textile Development & Marketing
American Marketing Association
NYU Stern School of Business Alumni Association
and Committee on Entrepreneurial Institute
Fashion Group International
Cosmetics Executive Women
Luxury Institute Executive Board Member
Additionally, Dr. Fein is trained in the Harvard Case Method Teaching. As
an experienced educator and business professional, with extensive knowledge in the fields of marketing, management, product development, competitive intelligence, global business, and technology development and higher level education, Dr. Fein has an innate sense of trends, timing and technical development in both the publishing of academic materials and creation of marketing materials and product innovation with social consciousness and marketing leadership for the 21st century of intelligent thinking.
Dr. Fein's research focus area is moral values, specifically academic integrity and peer to peer influence on honesty in the classroom. Dr. Fein recently traveled to Poland and Germany on a Human Rights trip and was honored to be invited to participate in the Belfer National Holocaust Conference for Educators at the US Holocaust Museum. Professor Fein has become interested in mindfulness as a practice in Higher Education and was invited to join the
higher education summer immersive Contemplative Learning in Higher Education
at Smith College. Professor Fein is the curriculum chair of the Marketing program at SUNY Westchester Community College as well as adjunct professor teaching Brand Management at Manhattanville College. Dr. Fein has worked extensively in the fields of marketing, product development, competitive intelligence, global business, fashion merchandising and technology development primarily in beauty at L'Oreal and Estee Lauder and in Fashion at Saks Fifth Avenue. She recently started a consulting firm, the
ReDeFeinery
, a marketing leadership branding venture focusing on the 21
st
century of intelligent thinking with a commitment to social consciousness. Her favorite quote is: "If your actions inspire others to dream more, learn more, do more and become more, you are a leader." ― Simon Sinek,
Loading...
Program Requirements
Program Map
Program Learning Outcome
More Information
About Westchester Community College
Financial Aid
Nearly 33% of Westchester Community College students receive some form of financial aid. Financial Aid is available to students who qualify. In addition, the Westchester Community College Foundation offers $1.6 million in scholarships annually.
Sports
The Westchester Community College Athletic Department sponsors thirteen different intercollegiate athletic teams in various sports. The roster of sports offered includes Men's Baseball, Women's Softball, Men's and Women's Basketball, Men's and Women's Bowling, Men's and Women's Cross Country, Men's Golf, Men's and Women's Track and Field, Men's Soccer, and Women's Volleyball. Visit the Vikings Athletics website for schedules, reports, and more.
Locations
We're accessible: Public transit-friendly main campus and extension locations. Online classes for wherever you are. Valhalla (main campus); extension sites in New Rochelle, Mount Vernon, Yonkers, Shrub Oak, Mahopac, Ossining, Port Chester and Peekskill (Center for the Digital Arts) and White Plains (Center for the Arts).
Transfer Pathways
Manhattanville College
Marymount Manhattan
Mercy College
Lehman College
Pace University
Transfer agreements vary by school, details are available online. After successfully completing your studies at Westchester Community College, you can transfer almost anywhere, in-state or out-of-state. NYS residents are also guaranteed admission to a SUNY four-year campus.
Contact Information
Chair: Prof. Phyllis Fein
Telephone: 914-606-6996
Email:phyllis.fein@sunywcc.edu
Get More Information
Interested in learning more about Westchester Community College. Fill out this form: