Human Services A.S.
Human Services focuses on meeting the needs of individuals, families, and groups through an
interdisciplinary knowledge base, focusing on prevention as well as remediation of social issues, while maintaining a commitment to human rights and social justice. Completing the A.A.S. will prepare students to enter social work or related fields. The A.S. program prepares students to transfer to a four-year program of study. The Community Health and Case Management Certificate is especially useful for those employed in the human services who wish to upgrade their skills and marketability.
Get Ready to Apply
To learn about your next steps for the Human Services program, start your application:
Message from the Curriculum Chair
Dear Human Services Student:
Welcome!  As the Curriculum Chairperson for the Human Services Curriculum, I am pleased that you are considering a career in the fields of Human Services and Social Work!
Our curriculum focuses on preparing students for further education and employment in the field of social work. The primary mission of the social work profession is to enhance human well-being and help meet the basic needs of all people, with particular attention to the needs of those who are vulnerable, oppressed and living in poverty. Social Workers work in every part of our community; in schools, hospitals, shelters, senior centers, universities, social service agencies, clinics, corporations and the military.
The social work field ranks among the top 10 fastest growing occupations in America and is a very wise career choice.  The opportunities for employment and/or continued studies are varied and exciting.
For students interested in a four-year degree we have excellent transfer agreements with many schools in the area offering a Bachelor in Social Work (BSW). They are: New York University, Fordham, College of New Rochelle, Concordia, Mercy, Iona, Dominican, SUNY Stony Brook, and Lehman College.
As part of the course requirements you are required to complete two field internships.   We place students at over 100 human service/social work agencies for an internship experience including: Arms Acres, Pleasantville Lab School, YWCA, and WESTHAB.  These are just a small sample of the agencies where we place students. Students find their internships an excellent practical experience and a wonderful addition to their resumes!
Our students are very active on campus and in the community through participation in the Social Work Club which received the Community Service Award from the Student Senate for volunteer activities at a residential home for abused and neglected children.  Club sponsored activities really makes the curriculum come alive!
If you have any questions, please email me at Helen.obrien@sunywcc.edu
Sincerely,
Helen G. O'Brien, LMSW, Ph.D.
Assistant Professor, Human Services
Curriculum Chair-Human Services
Curriculum Chair: Prof. Helen O'Brien
Telephone: 914-606-8520
Email: helen.obrien@sunywcc.edu
Information about the chair
Contact Information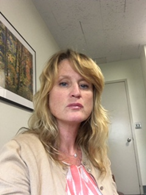 Phone: 914-606-8520
Fax: 914-606-8614
Office location: Classroom Bldg - 45
Email: helen.obrien@sunywcc.edu
Title(s): Curriculum Chair & Field Coordinator
Department/Division: Human Services
Degree Information:
BA. Pace University
MSW Columbia University
Ph.D., New York University
Courses Taught:
Methods in the Helping Process, Field II
Human Behavior & Social Development
Case Management
Introduction to Research and Statistical Methods
Publications and Presentations:
O'Brien, H. (Submitted 9//27/12). Parenting Styles and the Multi-factorial Influences on Paternal Involvement. Families in Society: The Journal of Contemporary Social Services.
O'Brien, H. (proposal accepted 2012). Father's exposure to trauma and its impact on their parenting among nonresident fathers. Clinical Social Work Journal.
Bradley, C., Maschi, T., O'Brien, H., Morgen, K., Ward, K., (2012) Faithful-but-Different: Clinical Social Workers Speak Out about Career Motivation and Professional Values. Journal of Social Work Education.
O'Brien, H. (2010). The Intergenerational Transmission of Parenting Styles of Amongst Irish Immigrant Mothers. Journal of Family Social Work. Vol 13(5).
Institution Service or Academic Service:
Co-Chair Common Read
Loading...
Program Requirements
Program Map
Program Learning Outcome
More Information
About Westchester Community College
Financial Aid
Nearly 33% of Westchester Community College students receive some form of financial aid. Financial Aid is available to students who qualify. In addition, the Westchester Community College Foundation offers $1.6 million in scholarships annually.
Sports
The Westchester Community College Athletic Department sponsors thirteen different intercollegiate athletic teams in various sports. The roster of sports offered includes Men's Baseball, Women's Softball, Men's and Women's Basketball, Men's and Women's Bowling, Men's and Women's Cross Country, Men's Golf, Men's and Women's Track and Field, Men's Soccer, and Women's Volleyball. Visit the Vikings Athletics website for schedules, reports, and more.
Locations
We're accessible: Public transit-friendly main campus and extension locations. Online classes for wherever you are. Valhalla (main campus); extension sites in New Rochelle, Mount Vernon, Yonkers, Shrub Oak, Mahopac, Ossining, Port Chester and Peekskill (Center for the Digital Arts) and White Plains (Center for the Arts).
Transfer Pathways
Hunter College
Lehman College
Mercy College
Transfer agreements vary by school, details are available online. After successfully completing your studies at Westchester Community College, you can transfer almost anywhere, in-state or out-of-state. NYS residents are also guaranteed admission to a SUNY four-year campus.
Contact Information
Helen G. O'Brien, LMSW, Ph.D.
Assistant Professor, Human Services
Curriculum Chair-Human Services
Curriculum Chair: Prof. Helen O'Brien
Telephone: 914-606-8520
Email: helen.obrien@sunywcc.edu
Get More Information
Interested in learning more about Westchester Community College. Fill out this form: