Health Studies A.S.
This program introduces students to broad range of
healthcare issues to help prepare them for transfer into a bachelor's degree program in healthcare or a wide selection of health related careers. The multidisciplinary design of the program permits students to take courses in a variety of health-related disciplines such as nutrition, health education, first aid/safety, and anatomy and physiology.
Get Ready to Apply
To learn about your next steps for the Health Studies program, start your application:
Message from the Curriculum Chair
Dear Student,
Welcome to the Health Studies A.S. degree program! I am excited to introduce you to the fields of public health, health care and health sciences.
The Health Studies curriculum gives you an opportunity to study topics such as public and community health, health education, nutrition, health administration, anatomy and physiology and first aid/safety. The flexibility in courses will allow you to explore areas of interest across an array of health specialties. You will gain valuable academic knowledge and practical experience in a health-related environment.
The A.S. degree program provides you with the foundation for transfer into bachelor's degree programs such as public health, health sciences and health care administration.
We will soon be offering a Certificate in Community Health and Case Management, which prepares you for immediate employment on the frontlines of public health, community health and human services. If you complete your certificate and decide to continue your studies, you may transfer your completed course credits into the A.S. degree in Health Studies or A.A.S. in Human Services.
Employment opportunities are available in numerous health and human service settings including hospitals, community health centers, mental health centers and substance abuse centers. It is anticipated that community health workers will be in demand as the surrounding region expands its public health workforce in response to the COVID-19 pandemic.
I am available to help mentor you through the coursework process. Please feel free to email me at blakeley.lowry@sunywcc.edu if you have any questions. I look forward to meeting you!
In good health,
Professor Blakeley Lowry, MPH
Information about the chair
Contact Information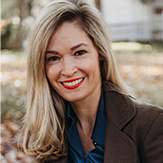 Phone:
914-606-7761
Fax:
914-606-7832
Office location:
SCI - 349
Email:
blakeley.lowry@sunywcc.edu
Title(s):
Curriculum Chair
Department/Division:
Health Studies
Degree Information:
M.P.H., New York University
B.A. in Psychology, Bucknell University
Courses Taught:
Introduction to the U.S. Health Care System
Practicum in Health Care
Publications and Presentations:
Adaku, A., Okello, J., Lowry, B., Kane, J., Alderman, S., Musisi, S., & Tol, W. (2016). Mental Health and Psychosocial Support for South Sudanese Refugees in Northern Uganda: a needs assessment and resource assessment. Conflict and Health, 10(18).
Feldman, M., Wu, E., Mendoza, M., Lowry, B., Ford, L., & Holloway, I. (2012). The Prevalence and Correlates of Receiving Confirmatory Test Results Among Newly Diagnosed HIV-Positive Individuals at a Community-Based Testing Site. AIDS Education and Prevention, 24(5), 445-455.
Lessons Learned during Implementation of the Peter C. Alderman Program for Global Mental Health's Maternal Mental Health Program in Uganda. GNYHA/NYC DOHMH Maternal Depression Collaborative Conference. October 2017
Quality Improvement Learning Exchange. Center for Health Market Innovations. Rwanda 2017
Institution Service or Academic Service:
Loading...
Program Requirements
Program Map
Program Learning Outcomes
More Information
About Westchester Community College
Financial Aid
Nearly 33% of Westchester Community College students receive some form of financial aid. Financial Aid is available to students who qualify. In addition, the Westchester Community College Foundation offers $1.6 million in scholarships annually.
Sports
The Westchester Community College Athletic Department sponsors thirteen different intercollegiate athletic teams in various sports. The roster of sports offered includes Men's Baseball, Women's Softball, Men's and Women's Basketball, Men's and Women's Bowling, Men's and Women's Cross Country, Men's Golf, Men's and Women's Track and Field, Men's Soccer, and Women's Volleyball. Visit the Vikings Athletics website for schedules, reports, and more.
Locations
We're accessible: Public transit-friendly main campus and extension locations. Online classes for wherever you are. Valhalla (main campus); extension sites in New Rochelle, Mount Vernon, Yonkers, Shrub Oak, Mahopac, Ossining, Port Chester and Peekskill (Center for the Digital Arts) and White Plains (Center for the Arts).
Transfer Pathways
After successfully completing your studies at Westchester Community College you can transfer almost anywhere, in-state or out-of-state. NYS residents are also guaranteed admission to a SUNY four-year campus.
Contact Information
Curriculum Chair: Blakeley Lowry
Telephone: 914-606-7761
Email: blakeley.lowry@sunywcc.edu
School: Health Careers, Technology and Applied Learning
Academic Dept: Allied Health
HEGIS: 5299.00
Get More Information
Interested in learning more about Westchester Community College. Fill out this form: