Foods & Nutrition
The growing public interest in nutrition has greatly expanded job opportunities in the field of foods, nutrition, and dietetics. Nutrition professionals, Certified Dietary Managers, and Registered Dietitians/Nutritionists are employed in a variety of healthcare facilities, school systems and as consultants. Foods and Nutrition combines the basics of nutrition care with science and liberal arts courses that will prepare you for transfer and eligibility for the ANFP Certified Dietary Manager credential exam.
Message from the Curriculum Chair - AS Food & Nutrition
Welcome to Westchester Community College's AS Foods and Nutrition program. Our program prepares graduates for two pathway choices.  First is to take the national ANFP Certified Dietary Manager's credential exam.  This opens opportunities in the dietetic profession as entry level supervisory/management positions in health care food service.  Second is to transfer to a four-year baccalaureate program in nutrition and/or dietetics.
Our program combines the basics of nutrition care balanced with science and liberal arts courses and follows the academic requirements for successful transfer.  The baccalaureate programs offer students the opportunity to take the Nutrition/Dietetic Technician, Registered exam and prepares students for entry into a coordinated master level program with the ultimate goal becoming a Registered Dietitian/Nutritionist. 
Students are guided to take courses in sequence for best academic success here at Westchester Community College.  I encourage students to make an appointment with me to determine which pathway is best for their career goals. 
Our graduates report that they were well prepared with the necessary skills and knowledge upon transferring to another academic institution as they continue to pursue a career in the dietetics profession. I believe this is a testament to the program's strong curriculum and dedicated faculty.
Sincerely,
Lizette Martinez

Phone: 914-606-6508
Office location: STC -147 B
Email: Lizette.Martinez@sunywcc.edu
About the Chair: See Lizette's page here
About the Curriculum Chair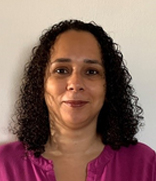 Contact Information
Phone: 914-606-6508
Office location: Student Center Rm 147B
Email: lizette.martinez@sunywcc.edu
Title(s): Curriculum Chair for Foods and Nutrition
Department/Division: Food Administration/School of Health Careers, Technologies and Applied Learning.
Degree Information:
Lehman College – MS Nutrition
Lehman College – BS Dietetics, Food and Nutrition
Courses Taught:
Nutr. 101
Nutr. 109
Nutr. 120
Loading...
Program Requirements
Program Map
Program Learning Outcomes
About Westchester Community College
Financial Aid
Nearly
33%
of Westchester Community College students receive some form of financial aid.
Financial Aid
is available to students who qualify. In addition, the Westchester Community College Foundation offers
$1.6 million
in scholarships annually.
Sports
The Westchester Community College Athletic Department sponsors thirteen different intercollegiate athletic teams in various sports. The roster of sports offered includes Men's Baseball, Women's Softball, Men's and Women's Basketball, Men's and Women's Bowling, Men's and Women's Cross Country, Men's Golf, Men's and Women's Track and Field, Men's Soccer, and Women's Volleyball. Visit the
Vikings Athletics website
for schedules, reports, and more.
Locations
We're accessible: Public transit-friendly
main campus and extension locations
.
Online classes
for wherever you are. Valhalla (main campus); extension sites in New Rochelle, Mount Vernon, Yonkers, Shrub Oak, Mahopac, Ossining, Port Chester and Peekskill (Center for the Digital Arts) and White Plains (Center for the Arts).
Transfer Pathways
After successfully completing your studies at Westchester Community College you can transfer almost anywhere, in-state or out-of-state. NYS residents are also guaranteed admission to a SUNY four-year campus.
Contact Information
Curriculum Chair: Lizette Martinez
Office Location: STC 147 B
Telephone: 914-606-6508
Email: Lizette.Martinez@sunywcc.edu
Foods and Nutrition is a Transfer Degree
School: Health Careers, Technology and Applied Learning
Academic Dept: Culinary Arts, Hospitality, Nutrition and Dietetics
HEGIS: 5404
Get More Information
Interested in learning more about Westchester Community College. Fill out this form: