Frequently Asked Questions (FAQs)
Last updated on June 28th, 2022 at 04:15 pm
Q: How do I login to Brightspace for the first time?
At this time, you will be able to log into our new Brightspace learning management system via this website address: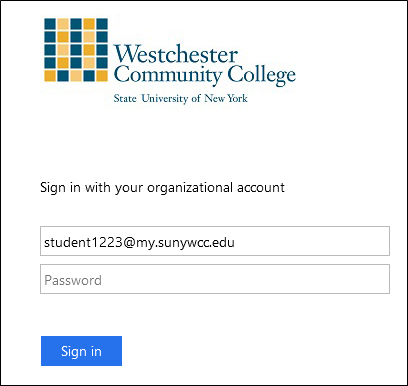 You will have to authenticate your WCC email account by using multi-factor authentication and you will have to request a code (that will be sent to your mobile phone) to log into Brightspace.  Be sure to click on the check box that states "Don't ask for 14 days" so you won't be prompted to authenticate again for two weeks.
Q: When can I expect my courses in Brightspace to appear before the semester begins?
A: Courses are made available in Brightspace to students 5 days prior to the start of the class session within a given semester. Please note, the start date of the semester session before you expect to see your course in
Q: I just registered for a course today and it has not shown up.  When can i expect the course to be available to me in Brightspace?
A: Our Brightspace system updates on an hourly basis.
Q: How do I find my Brightspace username and password?
A: Your Brightspace username and password is the same as your MyWCC username and password. If you have not set up your username and password yet, you can do so by going to https://mywcc.sunywcc.edu/and following the instructions listed under MyWCC Account Activation.
Q: How do I access my online course?
A: Starting in the Fall of 2022, online courses at Westchester Community College are delivered through the Brightspace Learning Management System. You can access your courses on Brightspace via this link: https://mylearning.suny.edu
Q: Which web browsers are compatible with Brightspace?
A: Brightspace performs best in browsers that have been tested and found to be compatible with its interactive, dynamic and secure features. SUNY ONLINE Help Desk recommends using the following browsers for ease of use:
Q: Does Brightspace have a Mobile App?
A: You can just use your Smart Phone to access your SUNY Westchester course.  Go to http://mycourses.sunywcc.edu  The site is mobile friendly and provides a much better overview than the app. You can bookmark the site on your phone or tablet for quick access.  However, please note, you will not be able to upload files to Brightspace.
Q: Is there training available for students on how to use Brightspace?
Q: How do I contact my online instructor?
A: Your instructor's preferred method of contact should be listed on the outline. If you are not 100% certain, you can contact your instructor through the Brightspace Classlist. Go to the "Classroom" tab, click "Classlist." Click the little down arrow by your instructor's name and then "Send Email."
Q: How do online courses work?
Students who take an online class at WCC are automatically enrolled in an online learning management system (LMS) called You will log on to each class and complete assignments and exams as you would in a traditional college course. You may interact frequently with faculty and fellow students through discussion forums, group projects, etc. Coursework can be accessed online anytime, day or night, but assignments must be completed by the due dates specified by your professor.