Meet the Team
Our Team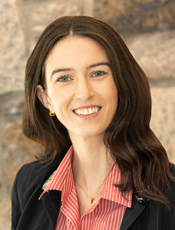 Kristy Robinson, LCSW
Acting Director of the Department of Mental Health and Counseling Services
Education: Master of Social Work (MSW) from Hunter College
Kristy Robinson is a Licensed Clinical Social Worker with extensive experience working with young adults and adults–in both mental health agency and higher education settings. She is also actively involved in mental health initiatives in the surrounding Westchester community. Kristy embraces both a micro and macro focus in her work–going beyond psychotherapy and working hard to create a long term cultural shift that values and de-stigmatizes mental health. Kristy's favorite forms of self-care include traveling to new places, being with loved ones, and comedy/humor in all forms.
Email: Kristy.Robinson@sunywcc.edu or KR21@sunywcc.edu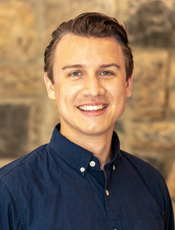 Patrick Sheehan, LMHC
Licensed Mental Health Professional
Education: Master of Science (MS) in Mental Health Counseling from SUNY Albany
Patrick is a Licensed Mental Health Counselor with a broad background of experience. Prior to coming to Westchester Community College, Patrick worked as a Full-Time Psychotherapist with Samaritan Counseling Center providing long-term therapy to individuals, couples, and families. Patrick has also worked clinically with young people in the juvenile justice system and aftercare system. To Patrick, counseling is a supportive experience that works to empower you to find ways to overcome obstacles on your journey. His favorite forms of self-care are listening to music, going to concerts, hiking, and spending time with family and friends.
Email: Patrick.Sheehan@sunywcc.edu or PS24@sunywcc.edu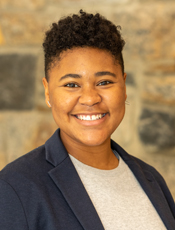 Jade Watts
Office Coordinator
Education: A.A. Communications and Media Arts from SUNY Westchester Community College
Jade is the front line staff for the Department of Mental Health and Counseling Services. Jade is a former student of Westchester Community College, and understands how exciting and stressful college can be. Their favorite forms of self-care are writing, listening to music, going to concerts, and spending time with friends.
Email: Jade.Watts@sunywcc.edu or JWS102@sunywcc.edu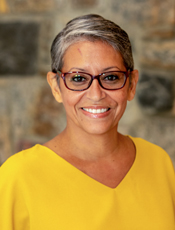 Walesca Marmolejos, LMSW
Adjunct Licensed Mental Health Professional
Education: Master of Social Work (MSW) from Fordham University
Walesca is a Licensed Masters Social Worker with extensive experience working with individuals and groups who are experiencing grief.  She has also worked with children and adolescents diagnosed with severe mental illnesses.  Walesca is currently pursuing her PhD in Social Work with a focus on innovative interventions for individuals who have experienced a traumatic loss.  She is trilingual and can speak English, Spanish, and American Sign Language.  Walesca's favorite forms of self-care are spending time with family and friends, running marathons, and going on "runcations."