Transfer Talk Fall 2021
Sponsored by the Office of Transfer Services | Student Center, Room 290 | transfer@sunywcc.edu
FALL 2021 SESSIONS
Transfer Planning Workshops (Virtual)
---
Wed, Oct 6th – Two Sessions
11am-12pm – Register Here
12pm-1pm – Register Here
---
Wed, Oct 20th– Two Sessions
11am-12pm – Register Here
12pm-1pm – Register Here
---
Wed, October 27th– One Session
11am-12pm – Register Here
---
Columbia University Transfer Info Session
Wed., October 6th-12pm to 1pm
Presented by the
Director of Admissions
Columbia University GS
Columbia Session Zoom Link
---
CUNY Transfer Session
Wed., October 13th; 11:00am
Register Here
---
National Transfer Student Week is Coming!
Stay tuned for an exciting NTSW event announcement!
These Transfer Shoes: Step Into My Journey
October 18 – 22, 2021
#transferstudentweek
www.nists.org/ntsw
MEET THE TRANSFER TEAM!
Welcome to the Office of Transfer Services. We know that transfer planning can leave you feeling confused and overwhelmed! Let us help you meet with transfer success!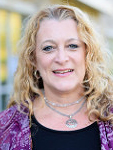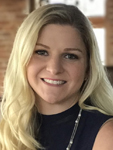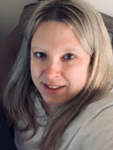 SCHEDULE AN APPOINTMENT WITH A TRANSFER COUNSELOR NOW!
It is never too early to create your very own Transfer Success Plan! Schedule an appointment to meet with us and we will help you get started! We also provide transfer application assistance. You can schedule an appointment online through Viking Success or email us at transfer@sunywcc.edu.Visit www.sunywcc.edu/transfer for more transfer info and a list of current transfer agreements!
FALL 2021 VIRTUAL TRANSFER FAIR
Wednesday, October 27th -12pm to 3pm
More than 75 Colleges and Universities will be available to speak with students about transfer and scholarship opportunities!The link to register will be coming soon. Check your WCC email!