About Us
Mission:
The Personal Counseling Department creates a campus environment that is safe, growth fostering, and prioritizes the psychological, social, and emotional well-being of our college community.
The Personal Counseling Department offers confidential, individual and group mental health services in addition to campus-wide programming, intended to provide support, education, and healthy ways of coping with stressors and struggles.
What We Do:
The Personal Counseling Department at Westchester Community College knows that the stress of being a college student often reaches beyond the classroom.
We are here to provide all students with support, resources, and compassion they need to deal with life's challenges that are interfering with personal and academic growth and success.
Confidentiality:
The Personal Counseling Department protects student privacy and confidentiality. Information from your confidential record is only released if you, the student, give written consent. Faculty, university administrators, and parents do not have access to your Personal Counseling Department record. By law, there are limited exceptions to this rule in cases of minors, health or safety emergencies, and court subpoenas. Personal Counselors are mandated to report specific information only when there is possibility of harm to a client or another person, in cases of abuse of a child, elder or disabled person, or under court order. Information regarding confidentiality and limits to confidentiality is outlined in Informed Consent form given to students during first meeting.
Who We Are:
The Personal Counseling Department is a team of Licensed Social Workers and Licensed Mental Health Counselors who provide free, confidential, and judgment free counseling and support to Westchester Community College Students. Meet our team below:
Our team: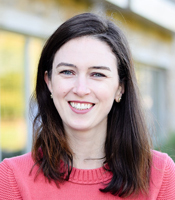 Kristy Robinson, LCSW
Acting Director of Personal Counseling
Education: Master of Social Work (MSW) from Hunter College
Kristy Robinson is a Licensed Clinical Social Worker with extensive experience working with young adults and adults–in both mental health agency and higher education settings. She is also actively involved in mental health initiatives in the surrounding Westchester community. Kristy embraces both a micro and macro focus in her work–going beyond psychotherapy and working hard to create a long term cultural shift that values and de-stigmatizes mental health. Kristy's favorite forms of self-care include traveling to new places, being with loved ones, and comedy/humor in all forms.
Office Location: Student Center Room 226
Phone: (914) 606-7784
Email: Kristy.Robinson@sunywcc.edu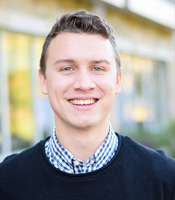 Patrick Sheehan, LMHC
Personal Counselor
Education: M.S. in Mental Health Counseling from SUNY Albany
Patrick is a Licensed Mental Health Counselor with a broad background of experience. Prior to coming to WCC, Patrick worked as a Full-Time Psychotherapist with Samaritan Counseling Center providing long-term therapy to individuals, couples, and families. Patrick has also worked clinically with young people in the juvenile justice system and aftercare system. To Patrick, counseling is a supportive experience that works to empower you to find ways to overcome obstacles on your journey. His favorite forms of self-care are listening to music, going to concerts, hiking, and spending time with family and friends.
Office Location: Student Center Room 225
Phone: (914) 606-6721
Email: Patrick.Sheehan@sunywcc.edu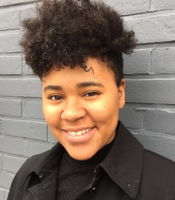 Jade Watts
Office Coordinator
Education: A.A. Communications and Media Arts from SUNY Westchester Community College
Jade is the front line staff for the Personal Counseling Department. Jade is a former student of WCC, and understands how exciting and stressful college can be. Their favorite forms of self-care are writing, listening to music, going to concerts, and spending time with friends.
Office Location: Student Center Room 224
Phone: (914) 606-7431
Email: JadeWatts@sunywcc.edu