ECHOES A SUNY WEOC Student Publication
In the past, WEOC students have been given the opportunity to present their points of view on topics of interest, share accomplishments, recipes, and even a few good jokes, in this highly acclaimed publication as part of their learning experience.
Click on any image to open in Adobe Acrobat.
2012-2013: Volume XII Issue 1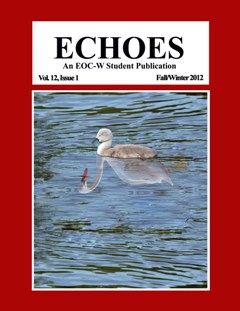 2012-2013: Volume XII Issue 2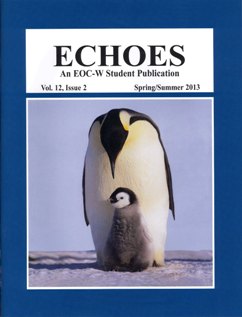 2013-2014: Volume XIII Issue 1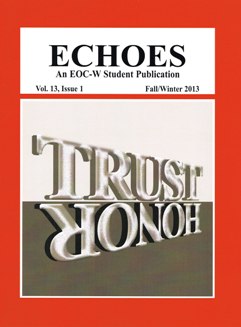 All rights reserved.
Reproduction is prohibited by law without express permission and prior consent.