User Experience Design Portfolio
Spring 2019
User Experience Design Portfolio
Provides a human-centered approach, sketching for user experience, journey maps, flow diagrams, architecture diagrams, prototypes, and wireframes. Investigate user interaction principles and aspects of visual artifacts necessary to create a satisfactory user experience. Culminating experience results in a realized professional portfolio piece. *24 hours. Required for the 72-hour Advanced User Experience Design Certificate. Prerequisite: Prior digital imaging experience. *May be taken alone.
CE-DGART 2089PE, $386.
Sat., May 11-June 1, 9:00 am-3:00 pm. #13183
---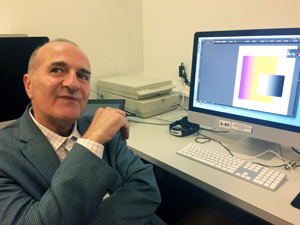 Gabriel Ceslov, UX Design Architect, IBM, designs across multiple devices and mobile applications.  He creates fluid e-Commerce websites and apps based on the best principles of design usability.  He conceives of interfaces from original concept to through to final implementation.  His broad skill base matches his impressive professional experience which includes corporations such as: IBM, Bank of America Merrill Lynch, and JP Morgan Chase & Co. to name a few. A User Experience Designer is responsible for usability requirements, analysis of user goals, work flows, prototypes and interface designs, standards, and usability tests.  For more information about Gabriel, visit his website at www.gabrielceslov.com.