Photography
Westchester Community College Center for the Arts maintains one of the most extensive black and white wet darkrooms in the region. Digital facilities include two computer labs equipped with Macintosh computers, flatbed and slide scanners, as well as high-res inkjet printers. A well-equipped lighting studio provides an invaluable instruction environment for both digital and traditional photographic practices. Knowledgeable technical staff maintains the facilities and is available to assist students enrolled in photography courses.
Available Photography Equipment: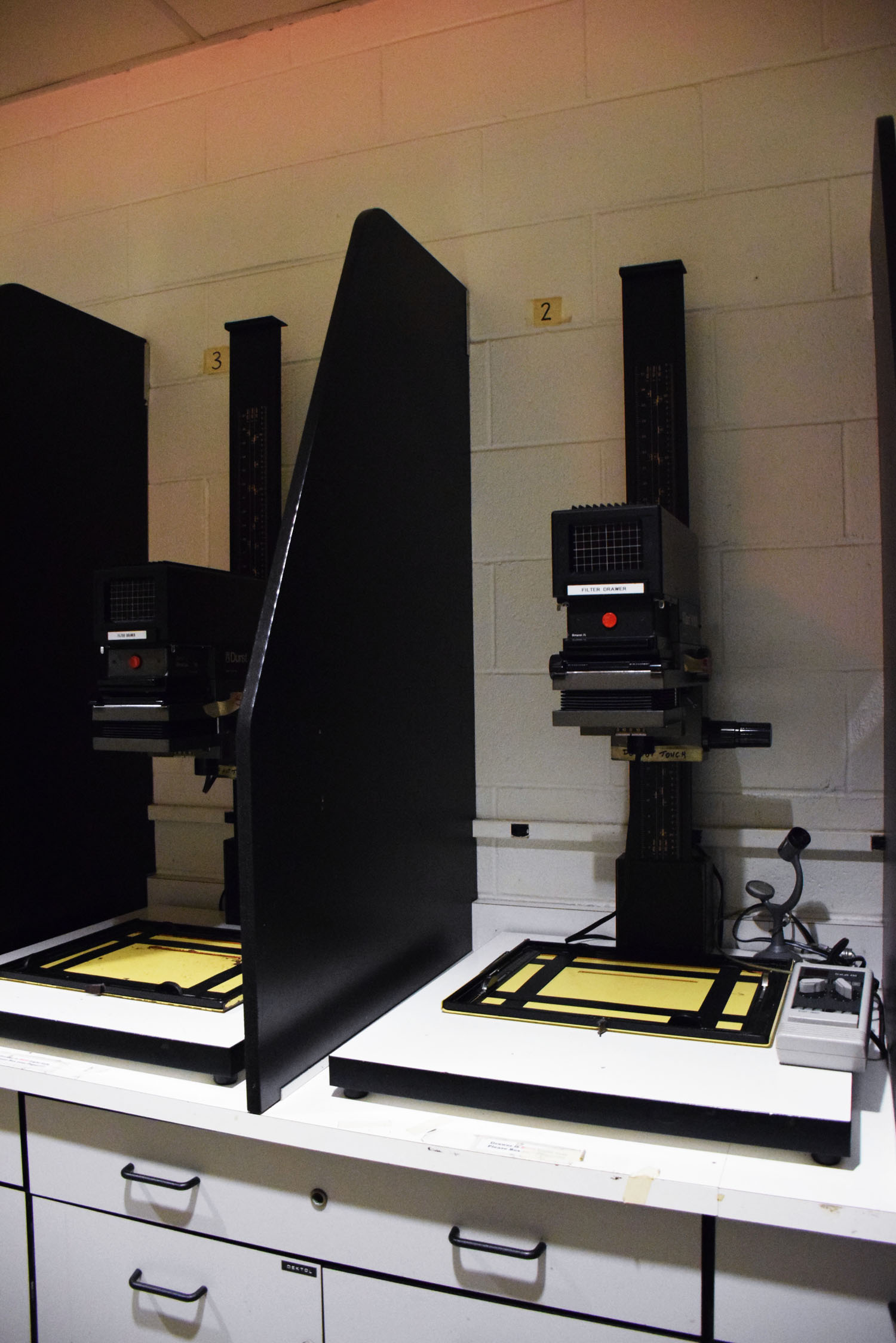 Darkroom Facilities:
Fully equipped wet black & white printing darkroom:
13 Durst M 805 enlargers w/ negative carriers and Scheider lenses
Durst Laborator 1200 4×5" enlarger w/ VLS 501 head
Paper processing sinks
Resin Coated paper print washer
Fiber based paper print washer
Black & white contrast filters, film processing tanks
Professional film processing sink
Drying cabinets for paper & film
Chemicals for processing black & white film and paper
Exhaust system
Lighting Studio:
Rack system:
Smith-Victor hot lights
Photogenic studio strobes
Fresnel
Bogen backdrop large w/ 3 racks
Calumet heavy duty light stands
Smith Victor hot lights (2)
Lowel Omni Pro (3)
Calumet Travelight monolight (studio strobe) (2)
Profoto monolights (2)
Various light controls: grips, gels, stands, barn doors, boxes, tripods, sand bags, weights, booms, super claps, A clamps, reflectors, grids, five-in-one reflectors (3), scrims, gobos, cords, sync cords, extension cords
clamp-on lights
Cameras:
Nikon D300 and Nikon D90 digital SLR cameras
Mamiya RZ67 W/ normal and portrait lenses; Polaroid & film backs
Digital Photography:
In Focus X2 Multi-use Performance Digital Projector (portable)
Nikon V film scanner
multi card readers
flash card reader
Macintosh work stations equipped with Adobe Creative Suite.
Epson flatbed/transparency scanners
HP DeskJet 995ck
HP DeskJet 990 cxi
HP color laser jet 4500
Epson Stylus Pro 3880 inkjet printer
Epson Stylus Photo R2400
Finishing/Viewing/Misc:
Paper cutters
Light boxes
One large dry mount press
Two small dry mount presses
Tack irons
Paper platens
Professional mat cutter