Poets & Writers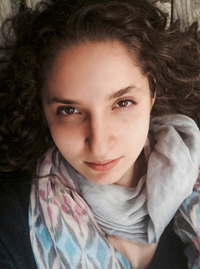 Date: Thursday, November 14
Times: 12:30 – 1:45 p.m. and 2:00 – 3:15 p.m.
Location: Gateway Center – Davis Auditorium
Through humor, horror, and confessional honesty, in this one-woman stage show, Annie Saenger carves out a place for herself in one of the most beautiful, mysterious, and misogynistic texts in the history of the English language. This theatre piece showcases her talent as a writer and actress. She engages the audience in all the emotional nuances of the play while providing many moments of common ground.
The Poets & Writers reading and lecture series lets the best of today's writers share their secrets with literary aficionados.
Presentations are free and open to the public.