Hungry For More Than Knowledge – Chef Korn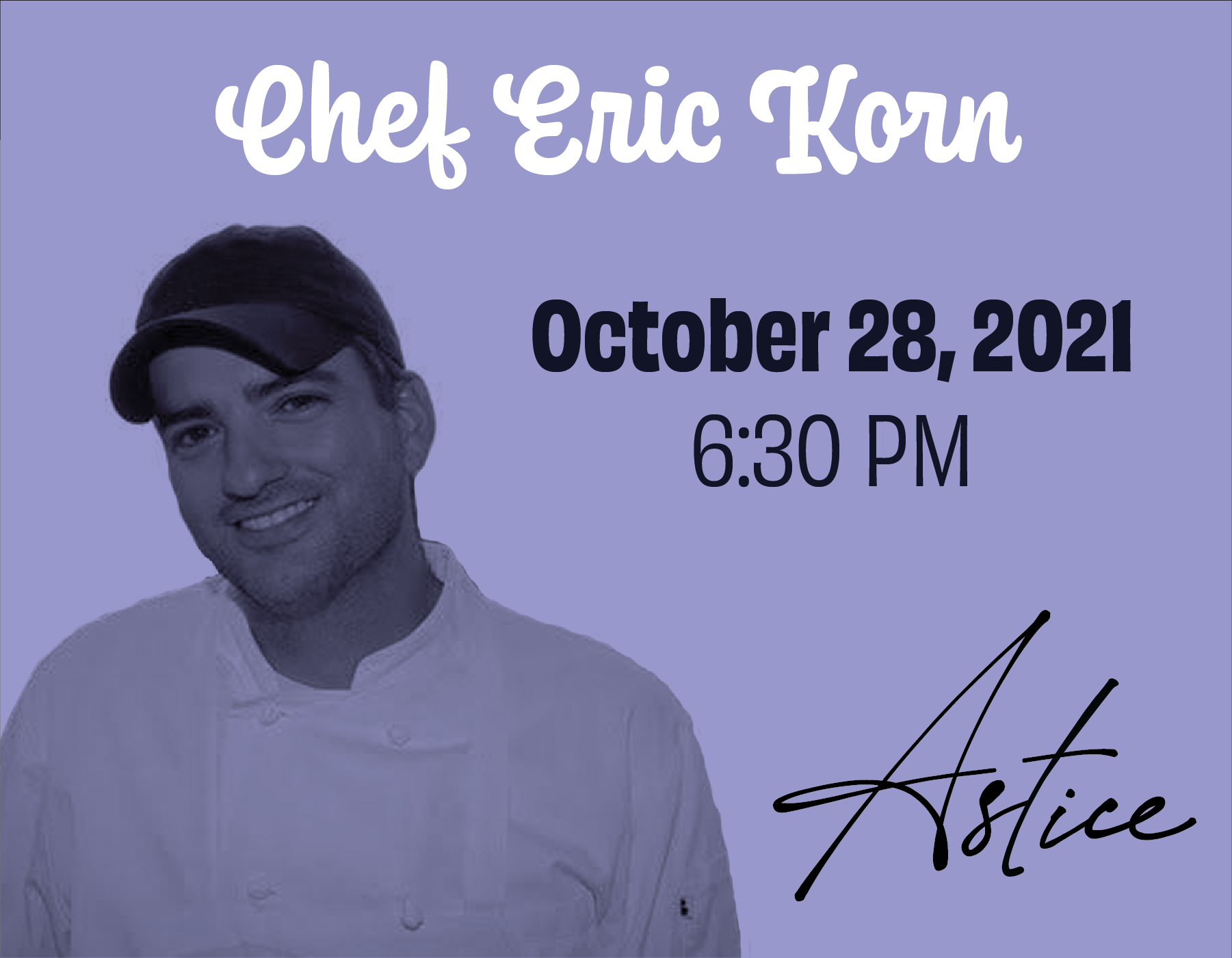 Have a unique dining experience while staying at home to support the students at Westchester Community College! Learn to cook an outstanding dish (or two) without so much as pulling out a paring knife. Two of Westchester's celebrated chefs will guide you through the steps to produce delicious meals while you follow along from the comfort of your home. You'll also have a chance to ask questions after the demonstration.
All funds raised will benefit our student scholarship fund and on-campus food pantry. Food insecurity is a growing problem on community college campuses, where 30% of undergraduates in New York State are affected. Hunger is strongly linked to lower graduation rates. Support for tuition alone is not enough to help our students, whose everyday needs are not being met. WCC is partnering with some of the area's finest restaurants to bring awareness to this national issue.
Join us via Zoom, while enjoying a fully prepared three-course shareable meal, paired with a bottle of wine from Wine Enthusiast. Packages are $165 and will be hand delivered to your front door (in Westchester and nearby Fairfield County) prior to the event.

Astice, Louie Lanza's newest restaurant from Hudson Hospitality Group in Peekskill, offers a seasonal, Hudson Valley-inspired menu featuring locally sourced ingredients from our friends at Fable Farm, owned and run by WCC alumnus Tom Deacon. Fighting food insecurity is a passion for both Lanza and Chef Korn, who were behind the coalition of Westchester-based chefs and restaurateurs who banded together during the pandemic to support their workers and communities by creating the Million Gallons Soup Initiative.
In addition, we will hear from Rachel Sumekh, CEO of Swipe Out Hunger, who will talk to us about her organization's mission and her successful congressional advocacy. The leading nonprofit addressing hunger among college students, Swipe Out Hunger, has created a program allowing students to donate campus meals to peers facing food insecurity.
Please register by October 18 to be sure to have your delivery arrive in time.
Vegetarian and vegan options are available upon request. As always, if you are not able to view the live event, a recording will be sent afterward.
In keeping with the theme and purpose of these events, during registration, you will have the opportunity to purchase Turkey Tickets to provide a Thanksgiving meal for WCC students during the 2021 Thanksgiving Food Drive. Ticket purchasers will be entered to win a wine accessory basket, valued at $900, and generously provided by Wine Enthusiast. The drawing will be held the week of November 8th.
---
SAVE THE DATES:
January 9: Will Shortz, NPR and New York Times crossword puzzle master and Westchester Table Tennis Center owner, will be our host and speaker.
February 6: Andrew Carroll, author and collector of wartime love letters, along with Samantha Benjamin, owner of The Dessertist, will help us prepare for Valentine's Day!
---