Harvest Moon Games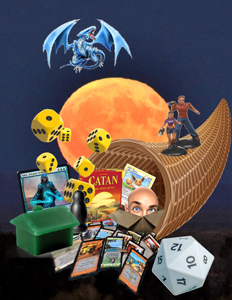 Date: Wednesday, November 25, 2020, from 12:00 p.m. noon to 2:00 p.m.
Location: Online. Sign up to take part.
The Gaming Guild invites you to fun with friends enjoying some trivia games in the theme of the Thanksgiving season. There will also be gift cards for the best of the best in trivia!
Don't forget to invite your friends from WCC as well! All students are welcome to join!
Sign up to join in the fun!