Equity, Economic Mobility & Guided Pathways
The Case for Urgency and Implementation
Presented by Dr. Robert Johnstone
Date: Wednesday, September 29, 2021, from 11:00 a.m. to 12:45 p.m.
Location: Online, register to attend via Zoom
This event is open to WCC faculty and staff, as well as those from colleges in the SUNY Guided Pathways Institutes.
Join us to learn how we can use Guided Pathways to build on past efforts and evolve our thinking to help students progress through our colleges and complete their goals at higher rates.
Our best efforts by our best people to significantly improve community college completion rates haven't produced the scaled improvements in outcomes we've desired – especially for the students we most hope to serve. During this session, we'll explore how to build on our past efforts and evolve our thinking about how students are recruited to, enter, and progress through our colleges so they complete their goals at markedly higher rates. We will begin by setting the table for an exploration of guided pathways by focusing on the issues of economic mobility and equity. This session will integrate Dr. Johnstone's work on the Aspen Prize for Community College Excellence, Bank of America's Jobs Initiative, American Association of Community College's Pathways Institutes, California Guided Pathways Initiatives, Completion by Design, NCII's A2I2 Cohort, Beyond Financial Aid, Jobs for the Future's Student Success Centers, and numerous other national, state and college-level projects.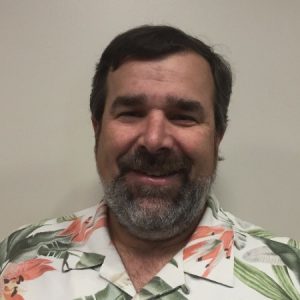 Dr. Robert Johnstone is the Founder & President at National Center for Inquiry & Improvement (NCii). Dr. Johnstone works to help two- and four-year colleges create structures and processes that increase student completion, learning, and labor market outcomes. His unique and engaging approach to inquiry and improvement fuses the world of foundations, initiatives, and system-level policy changes with the ground-level work of college practitioners and college senior leaders.
Dr. Johnstone served as a director, dean, and provost in the California community college system for more than a decade, and he worked as a strategic consultant in industry prior to shifting to higher education. With more than 25 years of consulting experience in industry and higher education, he has a unique dual perspective on this work. Most importantly, he brings an energy and passion to improving lives and communities through a social justice and equity lens.
Sponsored by:
The Center for Teaching and Learning
Learning Initiatives & Student Success
SUNY Guided Pathway Institutes
Questions? Contact Dr. Michele Campagna, Assistant Dean, Learning Initiatives & Student Success Michele.Campagna@sunywcc.edu