Art Exhibition Opening Event: Daina Higgins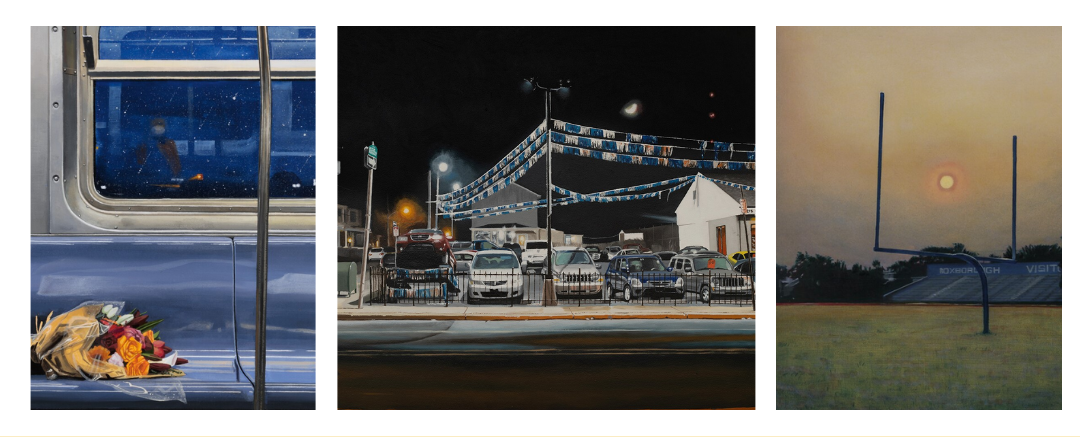 Uncertain Belonging, Places Lost, Remembered, and Reclaimed
A SUNY WCC Art Gallery Exhibition
Date: Opening event is Thursday, September 21, 2023 from 4:00 p.m. to 6:00 p.m.
Location: SUNY WCC Art Gallery, Hankin Academic Arts Building, SUNY Westchester Valhalla
Join us for our fall exhibition hosting contemporary artist Daina Higgins.
Opening Reception will be held in the WCC Art Gallery in Hankin Academic Arts Building with light refreshments to kick off the exhibition.
This exhibition will run from September 21, 2023, to November 11, 2023 during gallery hours:
Monday, Tuesday, Wednesday: 10 a.m. to 3 p.m.
Thursday: 10 a.m. to 3 p.m. and 4 p.m. to 6 p.m.
Friday and Saturday: 10 a.m. to 3 p.m.
About the Artist
Daina Higgins is a contemporary artist and painter best known for her detailed portrayals of urban Northeast landscapes. Using a mix of mediums like oil, gouache, watercolor, and spray paint, Higgins captures the visual and cultural identity of urbanity sites in the American Northeast and the personal memories intertwined with it.
Learn More
For more information about this event and other WCC Art Gallery events, visit the art gallery website at www.wccartgallery.com and follow us on Instagram @artanddesignwcc