Gerstner Family Foundation Next Step Grant Program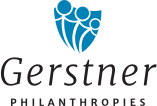 The Next Step Grant program, generously funded by the Gerstner Family Foundation, is available to help students in need who are looking to take the next step in launching, advancing, or changing their careers. Financial assistance is available to help cover the cost of short-term training and certification for students who need additional skills to enter or advance in their careers as quickly as possible.
These scholarships can help pay up to $2500 to cover the following:
Tuition support for courses and certification programs
Books and course materials
Certification testing fees
Program fees such as lab fees
Transportation
Other costs such as special tools/equipment or uniforms
Workforce Development Scholarships
Inquire about our Workforce Development Scholarships by clicking below.
Areas of Training:
Careers in Healthcare
Accounting & Finance
English as a Second Language
Computers & Information Technology
Advanced Manufacturing
Interactive Design & Digital Arts
Workforce Development Scholarship Application