Project Management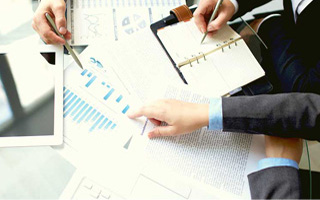 Exploring Project Management
2 Day Seminar
November 18th (Monday) and 19th (Tuesday)
9:00 am – 5:00 pm
Course: # 87761
Cost: $675

×
For a Printable version, click here.
Exploring Project Management
2 day Class
Course Description:
This seminar provides an introduction to Project Management and the core concepts and best practices used in this discipline.  During the course, project management "best practices" will be introduced, and put into context through various exercises, scenarios and case studies.  The course is designed as a practical workshop, and learning by doing is a key component.  As such, class participants will be asked to work on sample "projects" and be assigned deliverables to produce within a specified time frame.  After each exercise, a review will be conducted offering comments and suggestions for improvement.
Attendee Profile:
Project Team Members, Project Leaders, Team Leaders, Project Managers, Line of Business Coordinators, Business Analysts and anyone who is responsible for the delivery of projects in a cross-functional environment is a candidate for this program.
Course Goals:
Develop a foundation in core project management concepts.
Apply project management tools and techniques to managing real-world projects.
Discover and apply proven project risk management processes.
Develop a plan for managing project communications.
Learn how to adapt your leadership style to match the development stage of the project team.
Learn practical tips and ideas that can be applied in a team-based environment.

Course Outline:
Day 1
1.   Introduction

Session Overview
What is a Project?
Exercise – Project Success vs. Project Disappointments
Related Definitions
Where do projects come from?
Portfolio Management
Goals of Project Management
Exercise – Problems that could be solved using a Project Management approach
2.   The Project Management Framework

Role of the Project Manager 
The Triple Constraint
How Do You Define Success?
What is Quality?
Product vs. Process Quality
Quality Planning
Sample Project  - Case Study

3.   Project Planning
Project Scope Statement
Exercise – Plan the scope for the team project
Work Breakdown Structure (WBS)
Product-oriented WBS
Process-oriented WBS

Steps for decomposing a project
Exercise – Create a WBS for the assigned section(s) of the Course Case Study

Day 2
Developing the Schedule
Activity Lists
Exercise – Develop the Activity List
Project Schedule Network Diagram
Gantt Charts
Exercise – Schedule Development
4.   Project Risk Management
Project Risk
Risk Management – A Structured Approach
Identify Risks
Assessing Risk
Exercise – Risk Scenario
Plan Risk Responses
Risk Monitoring
Risk Control
Issues and Issue Management

5.   Project Communication Management
Plan Communications
Communications Planning Table
Exercise – Communications Planning
Calculating Variance
Meeting Guidelines
Team Development
6.   Project Closure
Lessons Learned
Course Summary
Course Review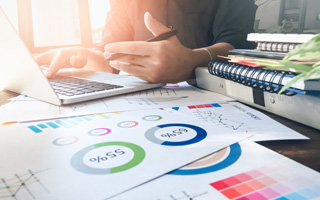 Foundations of Project Management
3 Day Seminar
October 28th, 29th, 30th (Monday / Tuesday / Wednesday)
9:00 am – 5:00 pm
Course: # 89459
Cost: $995

×
For a Printable version, click here.
Foundations of Project Management
3 Day Class
Course Description:
In today's dynamically changing business environment, projects are initiated under tighter budgetary, resource and time constraints than ever before. This seminar focuses on the core project management skills required to manage any project and will provide the attendees with proven "real life" tools and techniques applied to a case study.
Course Goals:
Develop a foundation in core project management concepts.
Apply core project management concepts to managing projects.
Discover and apply project management tools and techniques applicable to each phase of a project's Life Cycle.
This course is designed to be a foundation course in project management for those individuals and groups who are working on projects in any application area.  The course will use published industry best practices and relate them to the management of these projects.
For the purposes of this class, it is assumed that your organization uses some kind of development and deployment model similar to the following phases:
1. Concept / Initial Planning
2. Planning / Development
3. Construction
4. Installation
5. Maintenance / Support
With this in mind, we will introduce the project management concepts in the portion of the life cycle (Concept, Planning, Construction, Installation, and Maintenance) where they would seem most likely to be performed.  This is not to suggest that the process flow will occur this way on every project, but rather to follow a linear progression of new topics introduced in a way that hopefully follows your development process.  Project management processes are performed iteratively throughout the project life cycle, so there is no real one-to-one mapping of project management processes to life cycle phases.
Course Outline:
Unit 1 – Introduction
Course Goals
Student Introductions
Class Objectives
Class Materials
Class Norms

Unit 2 – The Project Management Framework
What is a Project?
Project Objectives
The Triple Constraint
What is Project Management?
Role of the Project Manager
Program Management/Portfolio Management
Role of the PMO
Phases and Life Cycles
What is a Process?
PMBOK® Guide Processes, Process Groups and Knowledge Areas

Unit 3 – Concept Phase
Building a Business Case
Project Stakeholders
Project Initiation
The Project Charter
The Project Scope Statement
Key components of Charter/Scope Statement
Project Objectives
Project Approach
Product Scope Description
Project Requirements
Project Boundaries
Project Deliverables
Product Acceptance Criteria
Assumptions/Constraints
Summary Schedule
Summary Budget
Initial WBS
Initial Defined Risks
Approvals
Unit 4 – Development Phase

Defining Project Scope
The Work Breakdown Structure
Developing the Schedule

Activity List
Activity Sequencing
Duration/Resource Estimating
Schedule Development
Schedule Compression
Developing the Budget
Project Quality Management
Project Communications Planning
Project Risk Management
The Performance Measurement Baselines
Unit 5 – Construction Phase
Executing Processes
Perform Quality Assurance/Quality Control
Team Development
Monitoring Project Progress
Controlling variance
Risk Monitoring and Control
Integrated Change Control
"PMBOK" is a registered mark of the Project Management Institute, Inc.
Unit 6 – Installation Phase
Acceptance of project deliverables
Transition of project's product
Transitioning the Project team

Unit 7 – Maintenance/Support Phase
Post-Implementation Reviews
Process Improvements
Enhancements
Unit 8 – Project Closeout
Closing out a project
Contract closure
Administrative Closure
Project Archives
Gathering Lessons Learned
Course Closure
PMP® Exam Prep
5 Day Seminar (35 PDUs)
October 9th, 10th, 11th (Wednesday / Thursday / Friday)
9:00 am – 5:00 pm
October 17th and 18th (Thursday / Friday)
9:00 am – 5:00 pm
(Information coming soon)
---
For Project Management Seminars or Corporate Classes, contact:
Jim Irvine, Director of Corporate Education
914-606-6658
james.irvine@sunywcc.edu
---
How to Register:
https://www.sunywcc.edu/continuing-ed/registering-for-non-credit-classes
Register over the phone using MC, Visa or Discover.
Call 914-606-6830, press 1
You will need the Course # when speaking with a representative.
Monday – Thursday 8:30 am to 7:15 pm
Friday 8:30 am to 4:30 pm (in summer, 9:00 am-12:00 noon)
Saturday 9:00 am to 3:30 pm (in summer, closed some Saturdays)