Business Process Management
How to Register:
Register over the phone using MC, Visa or Discover.
Call 914-606-6830, press 1
You will need the Course # when speaking with a representative.
Monday – Thursday 8:30 a.m. to 7:15 p.m.
Friday 8:30 a.m. to 4:30 p.m. (in summer, 9:00 a.m. – 12:00 noon)
Saturday 9:00 a.m. to 3:30 p.m. (in summer, closed some Saturdays)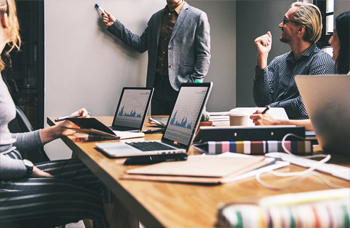 Using Process Analysis to Define & Solve Business Challenges
Organizations are a collection of processes. These processes are the business activities performed to produce value, serve customers, and generate income. Managing these processes is the key to the success of your organization. Most organizations are not set up to manage processes, instead, they manage tasks. Inefficiency and waste become part of the system, they rob your organization of profits, productivity and its competitive advantage. Process mapping shows you the way out. 13 CPEs.
October 22ND, 23RD, 29TH, 30TH / 9:00 a.m. to 12:00 p.m. (noon) / Remote - online
---
GAIN THE SKILLS YOU NEED TO MAKE PROCESS MAPPING WORK FOR YOUR ORGANIZATION
This practical, how-to-do-it program delivers a one-two punch: Systems thinking techniques to clarify the "big picture" and a toolbox of mapping techniques that will enable you to streamline and redesign performance. It will arm you with the knowledge you need to analyze the way your organization really operates, to identify opportunities for eliminate waste and inefficiency in addition to identifying upstream metrics that will help your organization manage quality, customer service, productivity and financial performance.
---
Learning Objectives:
Identify and understand your organization's true core processes
Recognize and remove activities that do not add value
Eliminate systemic flaws that result in poor quality
Document processes for knowledge management or BPM initiatives
View customer/supplier relationships and their impact on your system
Engage business leaders, users and customers in process change efforts
Dramatically improve your efficiency and customer satisfaction
---
Course Outline:
Systems Thinking: Seeing the Big Picture
The evolution of process management
Operational excellence vs. strategic BPM
Traditional problem solving vs. systems thinking
Creating a System Map
Clarifying customer needs and gaps
Scoping the process improve/redesign project
Mapping & Analysis Tools: Inside the Black Box
Symbols & fundamentals
Process and Workflow Diagrams

Top-Down Flow Chart
Block Diagram
Activity/ Spaghetti
Work Flow Diagram
Cross-Functional Flow Chart

When to Use Each Chart
Analyzing Process Flowcharts

Streamlining the Value Engine
Optimizing Flow and Capacity

Process Measures: Identifying the Right "Pulse Points"
Class Exercise: Putting It All Together
---
Getting There: Next Steps
Organizational Change
Creating the right documentation for your purposes
WHO WILL BENEFIT:
You will benefit most from the Business Process Management (BPM) Certification program and its modules if you are a:
Leader of a process improvement, Six Sigma, Kaizen, Lean or reengineering team
Process owner or manager
Process improvement facilitator
Process, workflow or business analyst
Internal change agent
Manager or consultant who is installing BPM, ERP, CRM or similar technologies
Senior leader who is "Champion" of process/technology change
Process Improvement team member
Candidate for CBPA or CBPP certification from the ABPMP
Actively involved in your organization's process improvement, Lean or Six Sigma efforts
Project Manager or team member
IT personnel tasked with automation and / or system upgrades
The skills delivered in this seminar can be applied in manufacturing, service, health care and public sector organizations.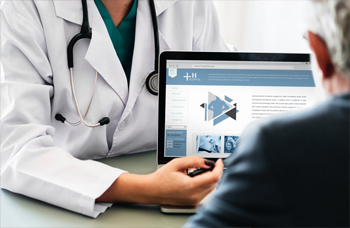 Transforming Processes to Deliver Patient Value
Dates to be announced
Overview
The goal of Lean is to eliminate waste in a system so that system can deliver more value to its customers (patients). There's arguably no industry in which this methodology is more applicable and valuable than in healthcare. Patients sometimes wait weeks for needed clinic appointments. Inconsistencies in the verification of insurance can result multi-months delays in adding new providers. Variation in procedure times between surgeons causes underutilization in the OR. And, the inability to accurately measure performance can perpetuate problems like these indefinitely. The Lean methodology is tailor made to address today's operational challenges. Lean provides your team with tools that highlight the sources of process inefficiency, data collection techniques to quantify the magnitude of opportunities, and a problem-solving that methodology promotes engagement and data-driven decision making in any healthcare organization, regardless of size or specialty. This seminar will utilize a real world health care example (
MRI Utilization at a Children's Hospital
) to demonstrate the fundamentals of Lean Healthcare and provide a framework you can adapt in your healthcare organization.
Learn How To:
Leverage Lean as a means to increase both efficiency and revenue
Enhance your staff's understanding of what the patient values in the healthcare experience
Identify sources of waste in your processes and systems
Eliminate the root causes of delays, wasted resources and rework
Generate analytical and out-of-the-box solutions
Measure the unmeasurable
Identify process improvement opportunities that will have the most impact for your patients and your facility's bottom line
SEMINAR OUTLINE
Key Concepts
Why Lean is a good fit for today's healthcare challenges
Importance of focusing on processes that deliver patient value
Waste elimination vs. revenue capture/growth
The MEDIC process management cycle
MRI Case Study
Project Charter / Team Selection
Process Analysis: System, Value Stream and Cross-Functional maps
Establishing a Baseline: Data Collection

Patient service data
Efficiency data
Service time data

Cause Analysis: Root Causes that Impact Utilization
Solution Identification: Streamline or Redesign
Solution Prioritization and Development
Solution Implementation
Results
Project Challenges: Behavioral, Technical, and Organizational
Cool Tools and How to Apply Them
The System and Value Stream Maps: Understanding Patient and Family Expectations
Muda: Eliminating Non-Value-Adding Activities
The Five Why's: Breaking down Process Problem Causes
The Five Max Method: Finding "Out of the Box" Solutions
Solution Development: Winners and Losers from Change
Your Action Plan
Selecting the Right Process
Next steps
Who Should Attend:
This seminar is ideal for any healthcare leader who needs to improve utilization, revenue generation (or capture) and the patient experience, including:
Leaders in any department that schedule(s) and service(s) patients
Manager or Director of Surgery, Patient Care, Laboratory Operations, Nursing Services, Radiology or Outpatient Services
Nursing Managers or Charge Nurses
Emergency Department leaders
Quality Analysts, Managers, and Directors
Leader or member of a patient experience or Quality Improvement team
VP or Director of Operations
Project Manager(s)
IT personnel tasked with automation and / or system upgrades
Lean is the best approach to minimizing the pain and challenges of healthcare management in a time of great change.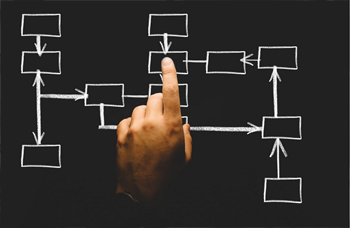 Using Lean, Six Sigma and Reengineering to Improve Business Results
Think about it, all performance improvement methodologies (PDCA, Six Sigma, TQM, reengineering, etc.) have four elements in common: customer value, process maps and measures, root cause analysis and improvement strategies. The tools and other techniques taught in this seminar will enable you to use the right data and right tools to craft the right solution to improve performance. 13 CPEs.
---
What You Will Learn
Evaluate which "tools" should be in your process improvement toolbox
Measure and analyze process performance
Recognize trends in performance
Identify the factors that limit quality, slow service time and increase costs (Lean)
Understand variability and how it drives your improvement tactics (Six Sigma)
Evaluate and apply process improvement alternatives
Develop results-oriented solutions that will yield improved business results
Seminar Outline
I. Approaches to Process Improvement
The sea of methodologies
Determining best fit
II. The Customer First
Who are your key customers?
How my customers measure "quality"
III. Lean: Focus on Customer Value
Eliminating non-value-added activities
Reducing service/cycle time
IV. Six Sigma: Optimizing Performance
Understanding variation
Histograms and process distributions
Managing variation
Control Chart
Root cause analysis
Fishbone Diagram
V. Your Improvement Strategy
Improvement alternatives
Evaluating reengineering vs. improvement
Prioritizing opportunities
Kaizen events vs. DMAIC projects
Who Should Attend
You will benefit most from this learning experience if you are a:
Leader of Process Improvement, Kaizen, Lean or a Reengineering team
Process Manager or Process Improvement Facilitator
Business Analyst
Internal Change Agent
Managers or Consultant who is installing BPM, ERP, CRM or similar technologies
Senior leaders who are "Champions" of Process/Technology change
Project Managers and/or IT personnel charged with supporting functional units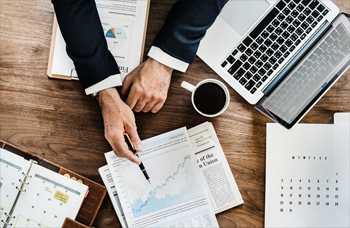 Making Great Ideas Work in the Real World
2 Day Seminar
Dates to be announced(13 PDHours)
Course Outline / Description:
After months of dedicated work, you and your team have designed a new business process that will leverage emerging technology and superior business acumen to dramatically improve all measures of performance. Now comes the hard part…implementing it. Implementing process change requires a powerful combination of "soft" skills and "hard" skills: Techniques that will win widespread support for process changes and methodologies to implement the solution effectively.
Executing Process Improvement Solutions
presents a practical, how-to approach that integrates these hard and soft skills. It is chock full of tools, templates and techniques you can put to use right away. For companies that are investing significant financial capital in new technology or significant political capital in process improvement or reengineering,
Executing Process Improvement Solutions
is an essential seminar that will help your company realize its vision for the future. Act now. Enroll a team of key leaders today.
What You Will Learn
Engage stakeholders to win support for process change
Evaluate factors that could hamper or foster implementation
Create effective process improvement project plans and controls
Implement the solution on time and within budget
Transition from implementation to day-to-day execution of the improved process
Measure and monitor results
Establish practices to sustain the gains in performance
Seminar Outline
I. The Challenge of Deployment and Integration
Why good solutions fail to be implemented
Why successful implementations aren't sustained
II. Deployment: Seeing the Big Picture
Identifying and analyzing stakeholders
Evaluating the impact of potential solutions
Picking the "right" solution
III. Deployment: Enabling Change
Financial analysis
Organizational readiness
Picking the best team
Leveraging individual strengths and contributions
Dealing with resistance and conflict
IV. Deployment: Executing the Solution
Project planning and control
Risk management and contingencies
Meeting scheduled performance targets
Transitioning activities
V. Integration: Living the Solution
What inhibits integration?
Validating success
Measuring and monitoring customer impacts
Looking for ongoing improvements
Who Should Attend
You will benefit most from this learning experience if you are a:
Leader of Process Improvement, Kaizen, Lean or a Reengineering team
Process Manager or Process Improvement Facilitator
Business Analyst
Internal Change Agent
Managers or Consultant who is installing BPM, ERP, CRM or similar technologies
Senior leaders who are "Champions" of Process/Technology change
Project Manager or team member
IT personnel tasked with automation and / or system upgrades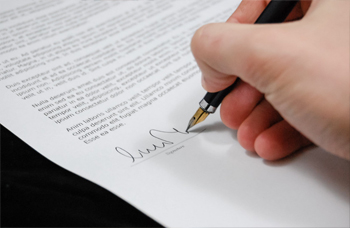 How to Deliver More Services with Less Budget
1 Day Seminar
Coming in Mid-2020
In the ongoing challenge for public sector agencies to deliver more services with less budget, process improvement remains a vital tool. However, many generic Six Sigma and process automation programs aren't able to clear the unique barriers to streamlining public sector processes.
What You Will Learn:
Identify customer requirements within the public sector
Map processes to capture time and value
Identify process pulse points
Evaluate process improvement opportunities
Create buy-in and ownership from process stakeholder
I. Introduction
What is different and not so different about government processes?
Identifying customer requirements within the public sector
The Kano model
The 7-Step Process Improvement methodology
II. Mapping Processes
System Maps
Top-Down Flowchart
Cross-Functional Process Map
III. Measuring Processes
Lead and lag measures
Finding process pulse points
Analyzing process data
IV. Process Improvement Methodologies
Improving process speed
Reducing cost
Improving accuracy and consistency
V. Organizational Change
Creating buy-in
A project management approach
Who Should Attend:
You will benefit most from this learning experience if you are a:
Public Sector Executive, Manager or Director accountable for both operational performance and achieving strategic objectives
Agency or Department executive responsible for making strategic decisions
Chief Financial Officer or Controller
Coordinator of a project-based improvement program such as MBO, Six Sigma or Lean
Member of a strategic planning task force
Project Manager or team member
IT personnel tasked with automation and / or system upgrades
For BPM courses, contact:
Jim Irvine, Director of Corporate Education
914-606-6658
james.irvine@sunywcc.edu
Professional Development Hours awarded by Association of Business Process Management Professionals / ABPMP.