Just Add One (JAO) Westchester/Putnam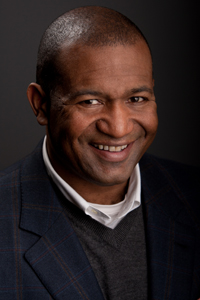 Bernard B. Banks, Ph.D. has over twenty-five years of leadership and management experience in small, medium and large size organizations. He is currently a Colonel in the U.S. Army and the Department Head (Chief Executive Officer) for West Point's Department of Behavioral Sciences & Leadership. Additionally, Dr. Banks is the Director of West Point's Eisenhower Leader Development Program. His teaching and research is focused on leadership development, and organizational change. He has led a 500-person multi-national aviation organization based in South Korea.He has presented on the topic of leadership at notable institutions like the University of Pennsylvania's Wharton School of Business, Harvard University's Kennedy School of Government, Yale University's School of Management, and General Electric's John F. Welch Leadership Center. He has also presented on the topic of leadership at numerous companies around the globe including Procter & Gamble, IBM, Best Buy, Mercedes Benz, WellPoint and Pfizer.Dr. Banks has a BS from West Point; an MBA from Northwestern University's Kellogg School of Management; an MPA from Harvard University's Kennedy School of Government; a graduate of Harvard Business School's General Management Program; and a Ph.D. in social-organizational psychology from Columbia University.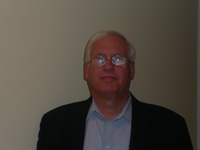 Gregory J. Chartier, Ph.D. SPHR is Principal of The Office of Gregory J. Chartier, a Human Resources firm. His practice is based on the Business Partner Model of Human Resources, with an emphasis on outsourcing and the use of technology to gain efficiencies and to improve managerial skills.Dr. Chartier's seminars are customized to reinforce company mission, vision, values; and culture and the content is practical for team leaders, managers, supervisors and executives. His philosophy is simple: "Management is a skill and you can be a better manager by developing your skills."Dr. Chartier has a BA from the Military College of South Carolina, an MBA from Rensselaer Polytechnic Institute and a Ph.D. in Human Resources Management from Madison University. He is certified by the Society for Human Resources Management as a Senior Professional in Human Resources and as a Global Professional in Human Resources.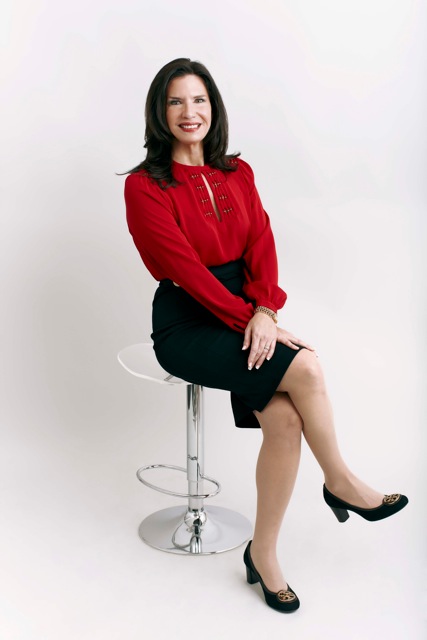 Stacey Cohen founded Co-Communications, Inc. in 1997, an award-winning full service marketing and public relations firm. Stacey began her career at Marsteller, Inc. (a division of Young & Rubicam), where she was responsible for expanding the corporate communications program for advertising executives. She then held senior positions in both public relations and marketing over a six-year period at CBS/FOX Video, then the world's largest home video company.Under Stacey's leadership, Co-Communications has been awarded the Advertising Club's "Best of Show" (2002, 2010, 2012) sponsored by Gannett/The Journal News, Forbes Enterprise Award (2006), and was inducted into the Westchester County Business Hall of Fame (2008).Stacey chairs the Business Council of Westchester's Marketing and Communications Council and currently serves on the board of The Business Council of Westchester and Westchester Community College's Professional Development Center. Previous board positions include The Volunteer Center of United Way, Westchester County Business Journal, and Association for Women in Communications. Stacey has been featured in Entrepreneur Magazine, Forbes, Crain's, Sales & Marketing and other leading national publications. Cohen holds a B.S. from Syracuse University and a MBA from Fordham University.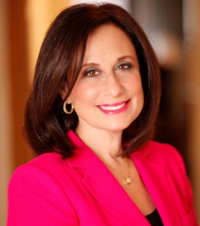 Robin Colner is the Founder and Creative Principal of DigiStar Media, a digital marketing and social communications agency that specializes in social media management, organic website optimization and mobile marketing strategy. Robin is also an adjunct instructor at Fordham University, teaching undergraduate courses in "The Business and Practice of New Media "and "Social Media Marketing and Public Relations." She is a frequent presenter on the subject of How Businesses Drive Traffic, Leads and Sales Using Social Media and Mobile Marketing. She has held workshops for Webster Bank, United Way of Westchester and Putnam, Houlihan Lawrence, the Wharton and Columbia Business School Alumni Association and numerous companies and organizations throughout the New York area.Ms. Colner received her MBA from the Wharton School of Business. Robin has more than 20 years of experience working with both advertising agencies and Fortune 500 companies. She has held senior account management and business development positions at McCann Erickson (MRM Worldwide) and at Nash Direct, a spin-off from BBDO where she managed large scale, multi-channel direct response campaigns for marquis clients including Citicorp and The Vanguard Group. As Director of New Product Development for American Express, Robin launched the first direct-marketed investment program for card members. This product represented an important component of the "Membership Has Its Privileges" campaign.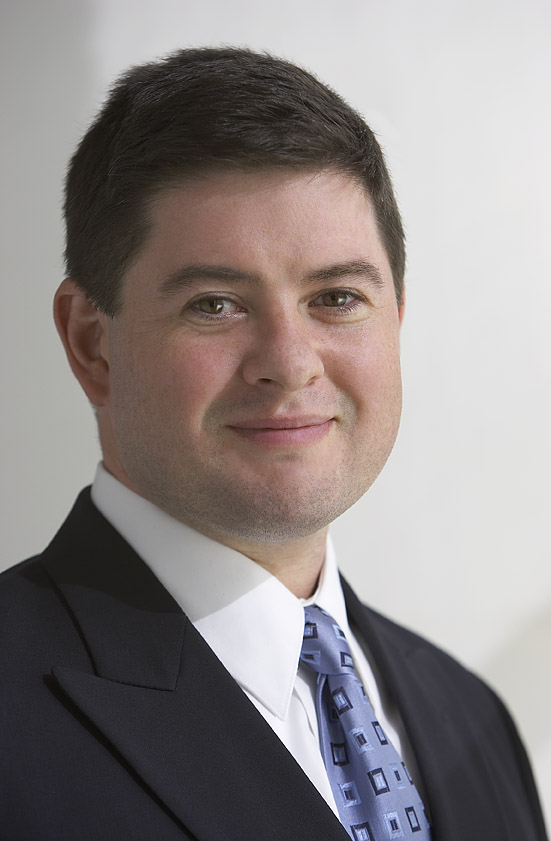 Christopher Jones is a co-founder and CFO of Durante Rentals. Durante Rentals is a construction equipment rental business founded in 2009, and together with his two partners John and Anthony Durante has built a company with three locations in the Bronx, Westchester and a 30,000 square foot facility in Queens, has grown from five to 30 employees and is the largest independently owned rental business in the five boroughs.Chris started his first company, Progressive Solutions, Inc. at the age of 22. This company provided outsourced accounting services to small businesses in the Princeton area. As his company grew he moved to New York City and worked with start-up technology and new media companies as a part-time CFO and investor where he raised several million dollars in venture capital for early stage companies.Chris has been recognized as a successful Entrepreneur wining the prestigious 40 Under 40 Rising Star Award from The Business Council of Westchester where he met his future business partner John Durante, also an award recipient. In 2013 Chris was named Westchester's 2013 Small Business CFO of the Year by the Westchester Business Journal. He also won SBA Success Story award and has been a featured speaker at NYU Stern School of Business and the Academy for Entrepreneurial Excellence at Westchester Community College.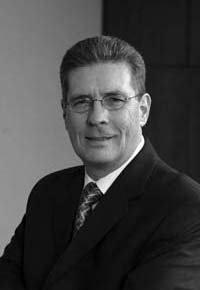 James V. Lynch, CPA, CFE, CFF, CVA worked in the field of public accounting for over 28 years and is currently a Partner in the Business Valuation and Forensic Services department of Citrin Cooperman & Company LLP. He directs the forensic accounting engagements including damages sustained by alleged copyright infringement, lost profit calculations, commercial damage disputes and asset and income searches for both marital disputes as well as dissenting shareholder lawsuits.Mr. Lynch has extensive experience working with small, medium and large companies. He has ten years of experience in accounting for long-term construction contracts for contractors, subcontractors, construction managers and other types of construction companies.Mr. Lynch has presented on the topic of accounting at Pace Law School, the New York County Lawyers Association and the Westchester County Chapter of CPA's. In 2006 he published "The Five Most Common Employee Frauds Found in Dental Practices.Mr. James Lynch is a Certified Public Accountant, Certified Fraud Examiner, and Certified in Financial Forensics by The American Institute of Certified Public Accountants. He received Accreditation in Business Valuation by the National Association of Certified Valuation Analysts. He has a BA from Hofstra University and a MBA from Long Island University.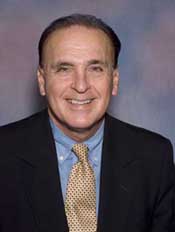 Grant Schneider, SPHR is president and founder of Performance Development Strategies, an organization engaged in helping small to mid-sized businesses achieve greater results by aligning people in the organization with business strategy. Grant helps these organizations create change, develop managers and executives, and create high performing teams resulting in engaged employees and loyal customers. Grant uses a coaching approach that helps business owners identify their vision of success, develop the roadmap, create goals and then achieve those goals.Grant is a 30 year veteran of operations and people development. His previous experience includes Chief People Officer for the Briad Group which operates the largest TGI Friday's restaurant chain as well as operating Wendy's restaurants and Marriott hotels. During his tenure at Briad he successfully facilitated the post-merger integration of services of two equal sized pre-merger organizations. Later he helped define corporate mission and cultural pillars to put the company on track to become an employer of choice.
Prior to that, he was Director of Global Human Resources for Brunschwig & Fils, an international distributer of fine decorative fabrics and home furnishings. Prior corporate experience includes Sears Holdings, holding positions in operations, merchandising, human resources, training and development. He has also done management consulting for MacDermid, a chemical manufacturer, Kraft Foods Credit Union, and Community Connect, an Internet social networking company.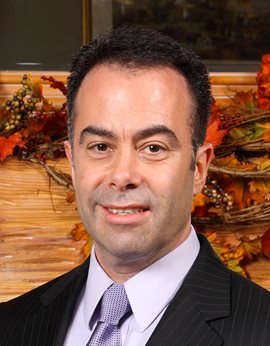 Jay Spielvogel is the CEO and Vice President of Sales for Venator Sales Group, an outsourced sales and sales management company. He utilizes his vast experience in sales and sales management to work with each client developing a hunter sales team along with targeted messaging and sales processes. After graduating from the Bentley College in Waltham, Ma, Jay began a career managing the metro NY sales territory for the digital imaging division of Mitsubishi International. Several years later, he went on to become a regional sales manager responsible for both corporate and reseller sales for the northern US region. Following his tenure at Mitsubishi, Jay founded and eventually sold a multi-million dollar graphic equipment and software business. Prior to starting Venator Sales Group, Jay spent several years selling enterprise software as well as consulting and coaching sales and sales management teams as part of the Sandler Sales Institute. Throughout his career Jay has sold solutions to corporations of all sizes from small start-up ventures to large fortune 1000 corporations.