GROW 2020

Grow Your Business Conference took place on 3 virtual sessions on November 6, 13, 20, 2020
Three dynamic sessions packed with relevant content and tips that you can incorporate tomorrow to grow your business
Focus on Leadership, Strategy and Marketing in times of economic distress
Networking opportunities with local and national entrepreneurs
Speakers include:
JASON FEIFER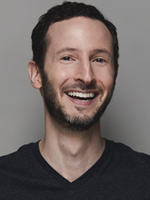 JASON FEIFER is the editor in chief at Entrepreneur magazine, and host of three podcasts: Pessimists Archive, a history show about why people resist new things; Hush Money, about the way money makes life awkward; and Problem Solvers, about entrepreneurs solving unexpected problems in their business. He has been an editor at Men's Health, Fast Company, Maxim, and Boston magazine, and has written about business and technology for the Washington Post, Slate, New York, and others. His novel Mr. Nice Guy, which he wrote with his wife, is currently being developed for television. Jason lives in Brooklyn.
Learn More
MARIA BOUSTEAD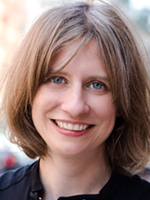 MARIA BOUSTEAD is the Founder and CEO at Po Campo, the leading designer of bags and accessories for the micromobility movement. Now in its 11th year, Maria manages a growing team and oversees Po Campo's international manufacturing and distribution. Maria also sits on the Executive Board of Directors of the League of American Bicyclists, the nation's oldest and largest bicycle advocacy organization, bringing her entrepreneurialism and industry expertise to shaping the organization's strategic goals.
Prior to Po Campo, Maria led design strategy at international design consultancy Webb deVlam, working with clients as varied as Procter & Gamble to Microsoft to 3M. She loves spending her time on making new things and biking through cities, which thankfully is her full-time job now.
Learn More
CYNTHIA DEL ROSARIO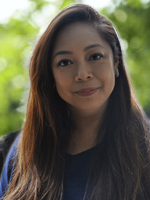 CYNTHIA DEL ROSARIO began her career at an early age working for the Board of Education at just 13 years old. She quickly fell in love with production and the art of telling stories by creating videos. Right after college, she created her own company, CynDeR Productions with clients such as American Express, Kraft Foods, Citibank and QVC to name a few. Many of her professional relationship came through her work with the Association of National Advertiser (ANA), DG FastChannel and The TEAM Companies. Each various position provided her with insights into the hurdles and challenges advertisers face in managing vendor partners while trying to keep up with the changing landscape. She created 7Miles out of need to service clients by adding value, finding solutions and offering options to situations which are not black or white. Currently, she runs 7Miles Global as their CEO, she is a member of the HERO Club (exclusive invite only CEO club), she owns Whiskey River, is on the Board of Directors for the Peekskill BID and Co-Chaired a Re-Open Committee for the Peekskill City Manager.
Learn More
SONYA LOUIS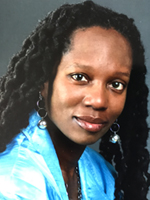 SONYA LOUIS is the founder and President at Specialty Fitness, Inc. Declining health led to her start in the fitness industry. While in nursing school, she took massive action and went from being pre-diabetic to healthy while improving her heart function. Her understanding of how this worked sparked her passion for fitness leading her to earn numerous certifications as a Personal Fitness Trainer and Group Exercise Instructor. She went on to earn additional certifications in prenatal fitness, indoor group cycling, nutrition, youth fitness, Pilates, and senior fitness. Sonya holds a Bachelor of Science degree in Biology with a minor in Chemistry. Her graduate training is in Exercise Science with a focus in Cardiac Rehabilitation. Serving as a Trainer Hero in the 911 Fitness Challenge has allowed her to help first responders while raising money for Shriner's Children's Hospital. She uses her 20+ years of experience in health and fitness to develop fun, effective programs that help her clients get out of pain AND in shape in less time. Sonya is on a mission to empower 1 million women to take control of their health.
Learn More
CASTEL VALERE-COUTURIER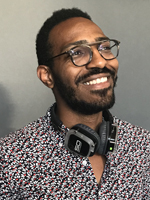 CASTEL VALERE-COUTURIER is the founder at Sound Off™, a silent disco headphone company based out of New York City. A first-generation American born to parents from the French Caribbean, Castel finds that life is most rewarding when you seek out new perspectives and stay open to the unexpected ideas that follow. Introduced to the concept of silent disco on a vacation in 2010, he built on his history of entrepreneurship and a love of music to create Sound Off later that year. Originally a method for bringing dance music into noise-challenged spaces, Sound Off has found application in many areas such as conferences, geriatrics, and fitness and wellness
Learn More
ANDI GRAY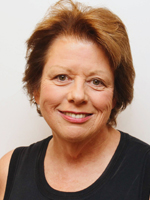 ANDI GRAY founded Strategy Leaders Inc. in 1995 to help owners of established, privately held businesses achieve  growth, profit, stability, predictability and peace of mind. Using proprietary systems, Strategy Leaders' consultants typically put clients on track to double revenue and triple profit in repetitive 5 year cycles.
Gray's corporate career included 20 years in sales, marketing and new business development, starting at Xerox, American Express, Contel, progressing from field to corporate management positions up through the VP level. Growing up in family-owned businesses taught her about the joys and challenges of entrepreneurship.
Educated in the U.S. and Europe, Gray earned an Executive MBA from Columbia Business School/Columbia University while conducting 2 years of independent research on success and failure drivers for entrepreneurial businesses. Working with Columbia Business School Professor and American Business Historian Stuart Bruchey, Gray documented the path to a vibrant, 21st Century U.S. Economy through entrepreneurship, initially writing about her research in the book New Game, New Rules, published in 1994. Strategy Leaders was founded on the principles Gray learned about while working with Professor Bruchey pre- and post-graduation.
Andi authors the column "Ask Andi," - practical advice for business owners - published weekly in Westfair Business Journals and distributed online to thousands of business owners nationwide. She regularly hosts The Owners Game©, a proprietary tool developed at Strategy Leaders, which teaches business owners about managing for long term profit and preparing a business for exit.
Recognition includes two APEX Awards for Entrepreneurship and Call to Action, and Winner of the Family Owned Business Award. Gray was named to the Westchester Business Journal's "Top 100 in Westchester" with the likes of Hillary Clinton, Bill Clinton, Leon Black and Michael Bloomberg. She serves on the boards of the Westchester County Association and Columbia Business School Alumni Club of NY.
Learn More
HILLARY MILLMAN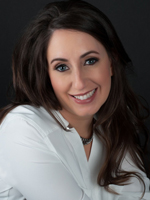 HILLARY MILLMAN works with nonprofit executives, business owners and professionals to define, articulate, and share what's unique about their organizations and why their products or services matter to potential clients or donors.  She launched In Better Words Marketing, a New York State-certified woman-owned business, in 2012. For six years prior, Hillary was the Director of Communications for the Business Council of Westchester. She marketed the organization and managed communications with members, worked closely with small business owners, and ran events. During that time she was also an adjunct instructor at the College of Westchester in White Plains where she taught business, marketing, and communications courses.  In 2019, Hillary was named a 40 Under 40 Rising Star by the Business Council of Westchester. She is President of the Board of Directors of the Association of Development Officers and a 2011 graduate of Leadership Westchester.
Learn More
MIKE DARDANO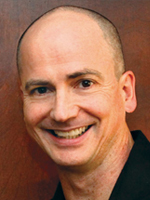 MIKE DARDANO brings 41 years of marketing and sales experience to BuzzPotential. His company focuses on making a positive difference for his clients that includes increasing profitable sales and enhancing community give back efforts.
Prior to forming BuzzPotential, Mike was a Senior Vice President at Co-Communications where he oversaw day-to-day operations, account management, strategic and new business development, media planning, research, and event management. Mike held senior positions in marketing and advertising sales at Burst! Media, Editor and Publisher, Media Passage, and The Los Angeles Times.
Mike is an active member of The Business Council of Westchester, Armonk Chamber of Commerce, Eastchester Tuckahoe Chamber of Commerce and Hudson Valley Gateway Chamber of Commerce.
Mike believes in supporting local charities and has recently helped raise funds for WestCop, Cluster Community Services, Latino U College Access, Support Connection, Make-A-Wish Hudson Valley, March of Dimes, Homes For Veterans, Triple Negative Breast Cancer Foundation, Scarsdale Public Library and North Castle Public Library. He and his wife Susan, were awarded the Support Connection Maria Rubino Jennings Spirit of Caring Award for their charitable work on behalf of the Yorktown based charity. He graduated from the University of Rhode Island with a B.A. in Speech Communications
Learn More
DEBBIE FAY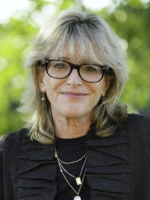 DEBBIE FAY is founder and president of bespeak presentation solutions, llc, providing presentations coaching, training and consulting to businesses worldwide since 2006. Bespeak's clients include: KornFerry Hay Group, US Fund for UNICEF, NYCEDC, , Sabra Dipping Products and many others.  Debbie helps her clients present themselves with confidence, conviction, and clarity, delivering presentations that get heard and get results.   Debbie is a sought-after speaker and contributing author to forbes.com and the Huffington Post. Debbie's book, "Nail it. Create and deliver presentations that connect, compel, and convince." is available from Amazon and other book retailers.
Learn More
HEIDI DAVIDSON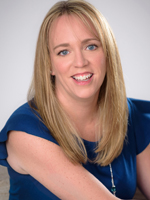 HEIDI DAVIDSON is the CEO of Galvanize Worldwide, the largest distributed marketing and communications consulting firm in the world.  The Galvanize team focuses on startup advisory work, outsourced marketing, crisis communications and change management for organizations of all sizes.  Before co-founding Galvanize Worldwide, Heidi spent four years as part of the turn-around team at BlackBerry in senior executive roles focused on helping BlackBerry move from a device manufacturer to a security software and services provider.  Prior to that, Heidi worked at MasterCard Worldwide at its global headquarters in Purchase, New York for 11 years. She served in various leadership capacities across communications, marketing, compliance, global public policy, consumer education, training and events, security and risk management, mergers and acquisitions, among others.  Heidi's career began in association and agency public relations.
Heidi holds a Bachelor's degree in Communications and Public Relations from Russell Sage College in Troy, NY, an MBA in Marketing and a Doctorate degree (ABD) in Business from Pace University's Lubin School of Business in New York. In 2015, Heidi was named to the PR News list of Top Women in PR and won the Canada's Top Women in Technology - Leadership Excellence Award. At BlackBerry, Heidi and her team won a number of awards, including Global PR Week's Corporate Branding Campaign of the Year for their work in turning the media sentiment of the company around. Heidi is Chairman of the Board for the Business Council of Westchester and a member of the Board of Governors for the YMCA of Central and Northern Westchester.
Learn More
JEFF GADWAY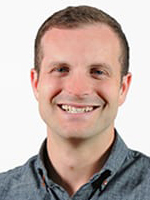 JEFF GADWAY is a marketing leader with a background in product marketing, brand management and channel marketing. As director of worldwide product marketing at BlackBerry, Jeff led over a dozen new product and services launches. At Vidyard, a VC-backed SaaS company, Jeff established the product marketing team and led go-to-market strategy, including pricing, positioning, and new product introduction. Today, as co-founder of Galvanize Worldwide, Jeff works with founders to enable scalable, on-demand marketing strategy and execution.  Jeff is an adjunct professor of marketing at Wilfrid Laurier University in Waterloo, Ontario, Canada.
Learn More
---
Grow Your Business Sponsors
---
Resources
Hillary Millman
In Better Words shares Social Content Strategy Tips presented at the Grow Conference
Galvanize Worldwide
We are the largest distributed network of marketing and communications experts in the world. We built Galvanize to give businesses access to the best talent in marketing and communications – experts in their craft – on demand, when and where you need us most. We're not an agency. We're an extension of your team. Meet the team: http://galvanizeworldwide.com/the-team/. Get access to the toolkit presented by Heidi Davidson and Jeff Gadway at the Workshop: 5 strategies to better understand your customers, by following this link: https://bit.ly/35E2TzJ
---
Gateway to Entrepreneurship
Gateway to Entrepreneurship – G2E is a resource hub for entrepreneurial development at all stages with a specific focus on businesses at the growth stage. G2E develops and facilitates programs that respond to entrepreneur's needs and contribute to a vibrant local economy. Follow us on Facebook: https://www.facebook.com/gateway2entrepreneurship. Keep in touch, subscribe to our newsletter We are here to support you! If you are interested in participating in online working discussions to share how you are preparing your business to face the coming months, complete the form here.
---
Strategy Leaders
Strategy Leaders was founded in 1995 by our president, Andi Gray, with the goal of being a business consulting firm unlike any other. The Strategy Leaders process includes strategic and tactical planning, education, coaching, follow-up, and reporting. The firm is known for installing forecasting and tracking tools, giving owners increased control, and showing them how to turn plans into reality.
---
The Catalyst – Westchester County Economic Development
As "The Catalyst" for economic growth and vitality, Westchester County's Office of Economic Development is offering a suite of innovative programs and resources to help our business and nonprofit communities recover. The Westchester County Business FIRST initiative provides immediate support and financial assistance to entrepreneurs, businesses and nonprofits in the County that have been negatively impacted by the COVID-19 pandemic.
Are you eager to create a home-based stream of income? Are you exploring the idea of becoming an entrepreneur? Are you considering various business ideas or exploring a nonprofit venture? Do you have a concept that you are ready to launch? Launch1000 can help you to write the next chapter on how, and where, you work.
Launch1000 is an innovative, self-paced program designed to help you apply your creativity and problem-solving skills to turn your ideas into a viable business. Only 1000 Westchester residents will have this opportunity.
---
Community Capital New York
Opportunity is our mission. Community Capital New York is an economic catalyst. A nonprofit alternative lender, we serve eight counties in the Hudson Valley and Fairfield County, CT. Community Capital provides loans that create quality jobs, revitalized Main Streets, affordable homes and tax revenues to foster opportunity, change lives and create impact.
---
Score
Westchester's small business owners have a place to turn for free, confidential assistance. SCORE Westchester's network of experienced business advisors stands ready to help you with business plans, marketing strategy, new business development, financial planning and management, operations, product development, and much more.
In addition, we can help you meet the special challenges of the COVID economy — whether it's reopening, reinventing your offerings, conforming to new regulations, finding new customers, or repairing your financials.  We will engage with you in safe, convenient interactions by video, phone, or email.
We're experienced — each year we serve hundreds of Westchester businesses and start-ups. We're a nonprofit — a resource partner of the Small Business Association (SBA) — and there is never a charge for our services.
---
Westchester/Rockland Small Business Development Center (SBDC)
Westchester/Rockland Small Business Development Center (SBDC) is a not for profit organization and offers free business advisory services. If you or your business reside in New York, the SBDC can maneuver you around the obstacles to success. Among other things, we help our clients:
understand the importance of a business plan
discover sources of funding
prepare for e-commerce
identify avenues for exporting goods & services
develop marketing plans
assess an invention's viability
comply with licensing & regulations
And thanks to our partners in the public and private sectors, our services are free of charge.
Center: (845) 356-6065
---
Bespeak Presentation Solutions
Bespeak Presentation Solutions, llc provides presentation coaching, training and consulting to businesses worldwide.
---
The Women's Enterprise Development Center
WEDC The Women's Enterprise Development Center (WEDC) empowers entrepreneurs to build successful businesses by providing high quality training programs, advisory services, and access to capital to generate economic growth in Westchester County and the Hudson Valley. As a Women's Business Center, we offer a full range of programs and services in English and Spanish, serving both men and women, including our 60 Hour Entrepreneurial Training Program (ETP), Path to Entrepreneurship Programs, Individualized Counseling, Workshops and Webinars, M/WBE Certification Assistance, Networking Events, Loan Application Assistance, and Advanced Business Training. Studies show self-employment through entrepreneurship provides low-income individuals with the opportunity to step out of poverty or to supplement low-wages earned in the job market, and to become economically self-sufficient. Through its training programs and services, WEDC opens the door to business ownership for low-to-moderate income women and minorities in Westchester County and the Hudson Valley, and helps them to create profitable businesses to support themselves and their families.
---
The Acceleration Project (TAP)
The Acceleration Project (TAP) is a female-founded, female-led consulting firm dedicated to keeping local economies vital and channeling talent into the economy.
WHAT WE DO
We support under-served small businesses, particularly women and minority-owned enterprises. We leverage our proprietary, results-driven process to provide advice, tools and action plans customized to meet the needs of each client. Our deep bench of professional talent provides support across a variety of functions, including financial planning, marketing, strategic planning and operations.
HOW WE'RE DOING IT
We share Fortune 500 wisdom with small businesses by translating strategic frameworks and sophisticated concepts into formats small businesses can use. We carefully screen and select the very best consultants with extensive professional experience in the public and private sectors and we train them to deliver trusted advice with empathy and compassion. Our team works together, with each business owner, in a deep, connected way to guide them through the process of building stronger businesses.
OUR SERVICES INCLUDE:
Strategic Advisory Program
Boot Camp
Speed Consulting
TAP Capsule
TAP Project
---
The HV Gateway Chamber
Looking for a local business? Refer to the business directory on HVgatewaychamber.com – Shop local and keep our businesses in business! https://www.hvgatewaychamber.com/list/
Looking to visit the Lower Hudson Valley? The HV Gateway Chamber Digital Visitor Guide will help you plan what to do, where to stay and where to eat. http://view.flipdocs.com/?ID=10004308_653178
Contact Information
For more information about Grow, contact us at romina.ganopolsky@sunywcc.edu