Norma Katz
Contact Information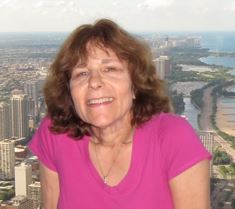 Phone: 914-606-8804
Fax: 914-606-7832
Office location: HSC – Room 31
Email: norma.katz@sunywcc.edu
Title(s): M.S. PMHNP, BC, R.N, Assistant Professor
Department/Division: Nursing
Degree Information:
New York University Psychiatric Nurse Practitioner Advanced Practice Certificate, R.N. M.S.
Board Certified American Academy Certification in Nursing ANCC.
Courses Taught:
Psychiatric Mental Health Nursing
Fundamentals of Nursing
Medical Terminology
Honors and Awards: Chancellors award for Excellence in Teaching 2013
Publications and Presentations:
Presenter at Faculty Development Conference sponsored by Elsevier: "Using Social Media to enhance Student Learning in their Nursing Program". 2014.
"Men in Nursing", co-authored with Dr. Janet Mackin, 2007.
Institution Service or Academic Service:
Co-chair E-Resources Committee
Member of Student Personnel Policies Committee
Clinical Coordinator for Nursing 131 (ADN2)