Joanne Seid, RDN
Contact Information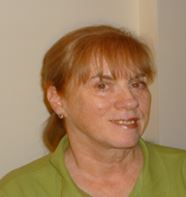 Phone: 914-606-6248
Office location: Science Bldg. – Room 328
Email: joanne.seid@sunywcc.edu
Title(s): Associate Professor
Department/Division: Food Administration/School of Health Careers, Technologies and Applied Learning.
Degree Information:
Hunter College – MS Nutrition
Brooklyn College – BS Nutrition
Courses Taught:
Nutr. 105
Nutr. 107
Nutr. 118
Nutr. 123
Nutr. 145
Nutr. 211
Nutr. 245
Publications and Presentations:
Edible Education Grant Program: Mount Kisco – My Second Home Day Care an intergenerational program with farm to table focus. Publication Reviewer: National Diet Manual – Dysphasia section, ADA Nutrition Care Manual, ANFP – CDM curriculum review.