Stacy Scibelli
Contact Information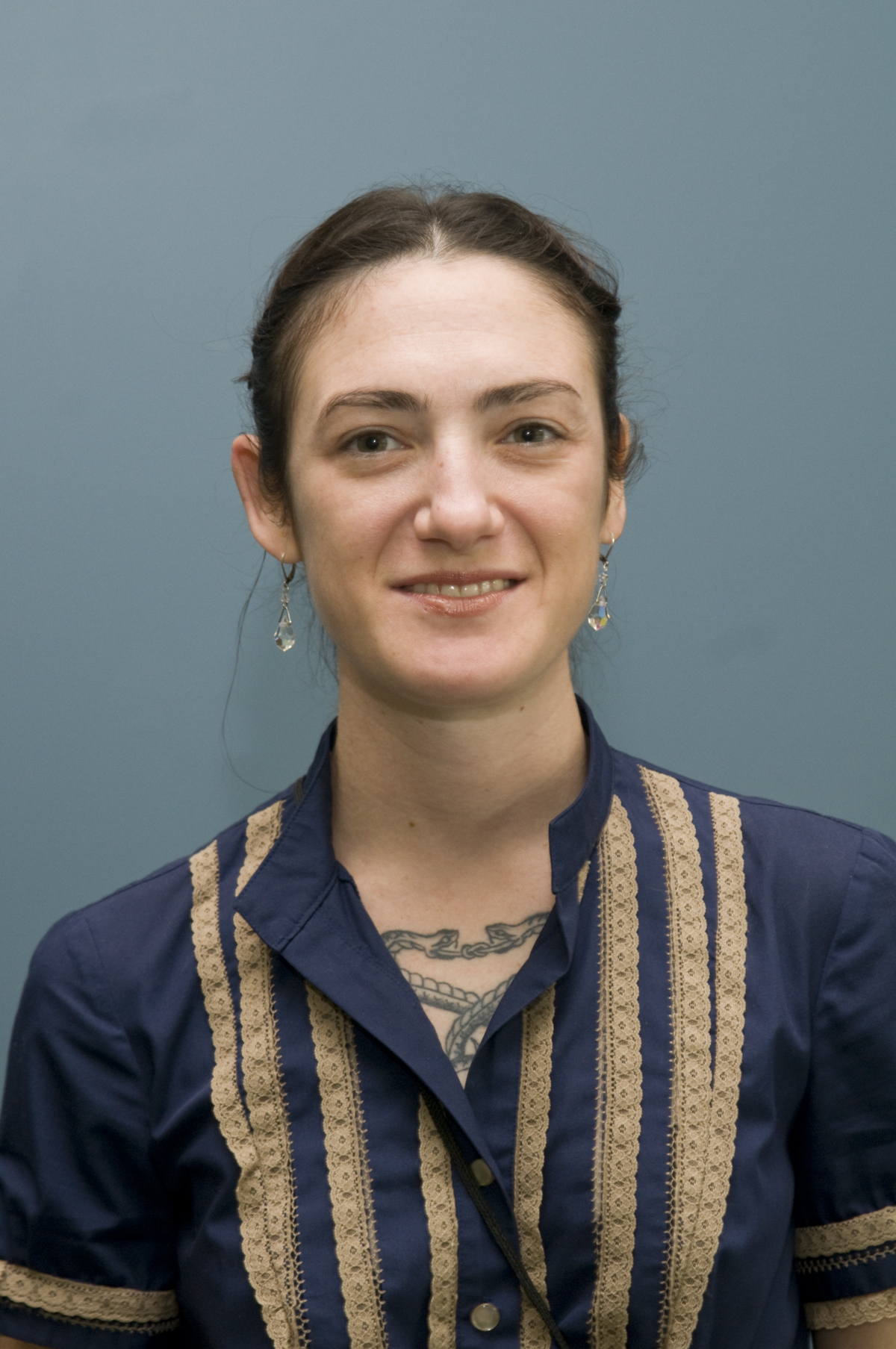 Phone: 914-606-5620
Office location: Gateway Center – Room 313
Email: stacy.scibelli@sunywcc.edu
Title(s): Curriculum Chair of Fashion Design and Technology
Department/Division: Professional Careers
Degree Information: MFA, Fine Arts, School of Visual Arts
Courses Taught:
Garment Construction
History of 20th Century Fashion
Apparel and Design I and II
Flat Patternmaking and Design
Fashion Illustration
Textiles in the Global Marketplace
Fashion Design Technology
Honors and Awards:
The Slipper Room – Artist in Residence, New York, NY 2013
Boston Center for the Arts Studio Residency, Boston MA 2012
Mass MOCA Assets for Artists Grant, Midas Foundation, 2011
Possible Futures Grant for FLUX projects, Atlanta GA, 2010
Franklin Furnace Fund Grant, 2010
Publications and Presentations
Solo Shows:
2013 – Vowels – Proof Gallery, The Distillery, Boston MA
2012 – Suit Yourself, chashama 266– 266 W. 37th Street, New York NY
2011 – Made With Love, The Textile Arts Center, Brooklyn NY; Made With Love, Rutgers University, New Brunswick NJ
2010 – Made With Love, The Shirey Gallery, Brooklyn NY
2009 – Oddyknocky, Godine Family Gallery, Boston MA; Superego, Brant Gallery, Boston, MA
Group Shows:
2015 – Art Pow Wow Launch –Rivington Street, New York, NY; Psychic Love Connection, Dixon Place, New York NY; Hour of the Wolf, Big Sky Works, Brooklyn NY.
2014 – Sixteen Sweet – Ivy Brown Gallery, New York, NY.
2014 – Show #9 – Parlour Gallery Bushwick, Brooklyn NY; Suits, Warehouse Gallery, Brooklyn NY.
2013 – High Fiber, Present Company, Brooklyn NY; Off the Wall, Danforth Art Museum, Framingham MA; Calamity and Ruin, Project 722, Brooklyn NY.
Institution Service or Academic Service:
Lectures:
2015 Olin College of Engineering – Visiting Artist Lecture – Investigating Normal
2015 Buffalo State University – Artist Lecture for scholarship recipients for the James P. Lombardo; Sr. Award for Excellence in the Visual Arts.
2014 Rutgers University – Visiting artist keynote speaker, Knowledge and Power, Douglass College
2013 Rutgers University – What Comes Next? Panel Discussion on Graduate Studies
2013 Rhode Island School of Design – Visiting Artist Lecture – Digital + Media and Industrial Design Department: Investigating Normal: Adaptive and Assistive Technologies