Phyllis Fein
Contact Information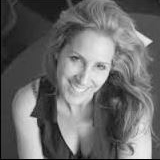 Phone: 914-606-6996
Office location: Gateway Center – Office 350
Email: phyllis.fein@sunywcc.edu
Title(s): Business Professor & Curriculum Chairperson, Marketing; Nelson Peltz Endowed Chair in Entrepreneurship
Department/Division: Business
Degree Information:
Ed.D, Executive Doctorate of Education, Manhattanville College
MBA, Marketing, New York University, Leonard Stern School of Business
BS, Marketing, New York University, Leonard Stern School of Business
Professional Certificate in Innovation and Technology in Entrepreneurship, Massachusetts Institute of Technology
Courses Taught:
Principles of Marketing
Consumer Behavior
 Marketing Management
Human Resources Management
Principles of Selling
Honors and Awards:
Nelson Peltz Endowed Chair, Entrepreneurship
NISOD Excellence in Teaching Award
SUNY Chancellors Award for Excellence in Teaching
SUNY Distance Learning/Technology Online Fellow-Fashion and Advertising & Promotion/interactive media & social networking
Publications and Presentations:
Manhattanville Dissertation: THE INFLUENCE OF CULTURAL AND BEHAVIORAL NORMS ON ACADEMIC INTEGRITY AT ONE COMMUNITY COLLEGE
Institution Service or Academic Service:
SUNY WCC Diversity Fellowship Award
SUNY General Electric Sustainability Grant
Fashion Institute of Technology (FIT) Advisory Board Member, Textile Development & Marketing
American Marketing Association
NYU Stern School of Business Alumni Association
 and Committee on Entrepreneurial Institute
Fashion Group International
Cosmetics Executive Women
Luxury Institute Executive Board Member
Additionally, Dr. Fein is trained in the Harvard Case Method Teaching.
As an experienced educator and business professional, with extensive knowledge in the fields of marketing, management,  product development, competitive intelligence, global business, and technology development and higher level education, Dr. Fein has an innate sense of trends, timing and technical development in both the publishing of academic materials and creation of marketing materials and product innovation with social consciousness and marketing leadership for the 21st century of intelligent thinking.
Dr. Fein's research focus area is moral values, specifically academic integrity and peer to peer influence on honesty in the classroom.
Dr. Fein recently traveled to Poland and Germany on a Human Rights trip and was honored to be invited to participate in the Belfer National Holocaust Conference for Educators at the US Holocaust Museum. Professor Fein has become interested in mindfulness as a practice in Higher Education and was invited to join the higher education summer immersive Contemplative Learning in Higher Education at Smith College. Professor Fein is the curriculum chair of the Marketing program at SUNY Westchester Community College as well as adjunct professor teaching Brand Management at Manhattanville College.
Dr. Fein has worked extensively in the fields of marketing, product development, competitive intelligence, global business, fashion merchandising and technology development primarily in beauty at L'Oreal and Estee Lauder and in Fashion at Saks Fifth Avenue.  She recently started a consulting firm, the ReDeFeinery, a marketing leadership branding venture focusing on the 21st century of intelligent thinking with a commitment to social consciousness.
Her favorite quote is:
"If your actions inspire others to dream more, learn more, do more and become more, you are a leader."
― Simon Sinek,