Helen G. O'Brien
Contact Information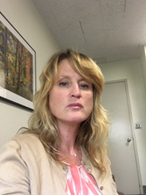 Phone: 914-606-8520
Fax: 914-606-8614
Office location: Classroom Bldg – 45
Email: helen.obrien@sunywcc.edu
Title(s): Curriculum Chair & Field Coordinator
Department/Division: Human Services
Degree Information:
BA. Pace University
MSW Columbia University
Ph.D., New York University
Courses Taught:
Methods in the Helping Process, Field II
Human Behavior & Social Development
Case Management
Introduction to Research and Statistical Methods
Publications and Presentations:
O'Brien, H. (Submitted 9//27/12).  Parenting Styles and the Multi-factorial Influences on Paternal Involvement.  Families in Society: The Journal of Contemporary Social Services.
O'Brien, H. (proposal accepted 2012).  Father's exposure to trauma and its impact on their parenting among nonresident fathers.  Clinical Social Work Journal.
Bradley, C., Maschi, T., O'Brien, H., Morgen, K., Ward, K., (2012) Faithful-but-Different: Clinical Social Workers Speak Out about Career Motivation and Professional Values. Journal of Social Work Education.
O'Brien, H. (2010). The Intergenerational Transmission of Parenting Styles of Amongst Irish Immigrant Mothers. Journal of Family Social Work. Vol 13(5).
Institution Service or Academic Service:  Co-Chair Common Read