Heather Ostman
Contact Information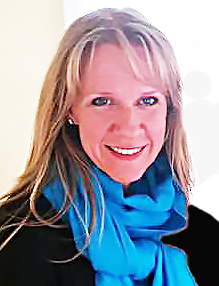 Phone: 914-606-6837
Office location: Science Bldg – Room 302
Email: heather.ostman@sunywcc.edu
Title(s): Professor of English, Humanities Institute Director
Department/Division: English/Arts, Humanities, & Social Sciences
Degree Information:
Ph.D., English, Fordham University
Courses Taught:
ENG 101: Writing and Research
ENG 102: Writing and Literature
ENG 092: Writing for College
ENG 201: American Literature after 1865
ENG 117: Life Writing
Selected Honors and Awards:
National Endowment for the Humanities, $300,000 Challenge Grant for the Two-Year College, co-recipient, 2012; project: establishment of the WCC Humanities Institute, with a subsequent endowment of $900,000.
New York Council for the Humanities, Scholar-Facilitator: Reading & Discussion Program on "Growing and Aging," with Carolyn Resnick, Director, Ruth Keeler Memorial Library, North Salem, NY, Spring 2016.
SUNY Chancellor's Award for Excellence in Scholarship and Creative Activities, 2011 (a competitive award granted to one individual at the College a year).
Westchester Community College Course Redesign Grant (competitive grant given for the development of an Accelerated Learning Program pilot for developmental student writers), Spring 2014-2015.
Westchester Community College Foundation Faculty Excellence Award for Scholarship, 2011.
Faculty Teaching Award, Center for Faculty, WCC, Spring 2009.
Gold Medal for Outstanding Achievement in Journalism, Clarion Awards. The Association for Women in Communication, 2005 (awarded for freelance article).
Publications and Presentations:
Books
Kate Chopin in Context: New Approaches. Co-editor, with Kate O'Donoghue. New York: Palgrave Macmillan, 2015.
Writing Program Administration and the Community College. West Lafayette: Parlor Press, 2013.
Kate Chopin in the Twenty-First Century: New Critical Essays. Editor. Newcastle-upon-Tyne: Cambridge Scholars Press, 2008.
The Fiction of Junot Díaz. Lanham: Rowman & Littlefield, under contract/submission.
Selected Essays & Articles
"Reflecting Practices: Competing Models of Reflection in the Rhetoric of Prior Learning Assessment." Co-written with Cathy Leaker. A Rhetoric of Reflection. Ed. Kathleen Blake Yancey, Logan: Utah State UP, forthcoming 2016.
"The Moral Imagination and Sergeant James Hathaway in Inspector Lewis." Supernatural Studies 3.1 (Spring 2016): 42-55.
"Maternity vs. Autonomy in Chopin's 'Regret.'" Kate Chopin in Context: New Approaches. Ostman and O'Donoghue, 2015.
"Self-Narrative as Performative Act: Student Autobiographers and the Postmodern Self." New Writing: The International Journal for the Theory and Practice of Creative Writing 10.3 (2013): 336-344.
"Composing Knowledge: Writing, Rhetoric, and Reflection of Prior Learning Assessment." Co-written with Cathy Leaker. College Composition and Communication 61.4 (2010): 691-717.
 "'The Most Dangerous Woman in America': Emma Goldman and the Rhetoric of Motherhood in Living My Life." Prose Studies 31.1 (2009): 55-73.
"Maternal Rhetoric in Jane Addams's Twenty Years at Hull-House." Philological Quarterly 85 (2006): 343-370.
 "Patterning Daughterhood, Anticipating Adulthood: Constructing the Self in the Autobiographies of Jane Addams and Emma Goldman." Pennsylvania English 27.1/2 (Fall/Spring) 2005: 60-78.
"Backbiters, Flatterers, and Monarchs: Domestic Politics in The Tragedy of Mariam." Images of Matter: Essays on British Literature of the Middle Ages and Renaissance. Ed. Yvonne Bruce. Newark: U of Delaware P, 2005. 183-205.
Reviews
Rev. of Feminist Rhetorical Practices. Composition Studies 40.2 (2012): 166-8.
Rev. of From the Personal to the Political: Toward a New Theory of Maternal Narrative. Women's Studies 39.8 (2010): 909-911.
Rev. of Approaches to Teaching Chopin's The Awakening. Teaching American Literature: a Journal of Theory and Practice, 2016.
Rev. of Christianity and the Detective Story. Journal of Religion and Philosophy 26.3 (2014): 369-370.
Fiction
"The Return." Balanced Rock (Winter 2014): 70-77.
"Coney Island." Balanced Rock (Spring 2013): 13-21.
"How Safe We Are." New Writing: The International Journal for the Theory and Practice of Creative Writing 5.3 (2008): 201-210.
"Anywhere But Here." New Texas: A Journal of Literature and Culture (2007): 75-88.
"This Is Texas, Sugar." All About Mentoring 32 (Spring 2007): 9-13.
List of presentations, conference papers, and invited lectures is available upon request.
Selected Institution Service:
Humanities Institute Director, 2014-present (co-Director 2012-2014).
Faculty Senate Presiding Officer, 2015-present.
Acting English Department Chair, 2014.
Assistant English Department Chair, 2008-2013.
Acting Humanities Curriculum Chair, 2013.
Editor, Middle States Commission Higher Education (MSCHE) Monitoring Report, 2016.
Lead Editor, Middle States Commission Higher Education (MSCHE) Self-Study, 2014-2015.
Selected Academic Service:
Modern Language Association (MLA): Committee on Community Colleges (appointed position, 2015-present)
Kate Chopin International Society (www.katechopin.org): Co-founder and President (2004-present).
Associate Editor and Advisory Board Member, The Watchung Review, journal of the New Jersey College English Association (2015-present).
Editorial Board member, Teaching English at the Two-Year College, journal of TYCA (2016-)
Fiction Editor, Balanced Rock journal (2016-present).
Conference on College Composition and Communication (CCCC): Outstanding Book Award Committee  (2014)
Council of Writing Program Administrators (CWPA): Best Book Award Committee (2013); Liaison Committee (solicits paper and panel proposals for annual CWPA session at MLA; acts as liaison with other organizations as needed/required; 2015-present)
Conference for Basic Writing: Executive Subcommittee for Institutionalization/Activism (2012)