Proctoring Services
Finding a Proctor through the CCTC
Westchester Community College is a member of the Consortium of College Testing Centers (CCTC). Online Students may Visit the CCTC website to find the closest proctoring center in your area. Visit the CCTC Interactive Map page for proctoring center locations.
Finding Your Own Proctor
If NO consortium testing center is available in your area then follow the directions below:
Find a proctor who meets the Westchester Community College Testing Program requirements.

This proctor should be a faculty member or academic staff member at a regionally accredited college or university, an education officer on a military base, or a designee of the personnel officer of the corporation offering you tuition aid.
Proctors can also be found at regional testing centers, such as Sylvan Learning, Huntington and Stanley Kaplan.

Have the proctor COMPLETE, SIGN and EMAIL the Proctor Agreement Form to your On-line course instructor AT LEAST three (3) weeks prior to the administration of the exam. The form is available for download as a Word document: Proctor Agreement Form Microsoft Word document Download
Notify your Westchester Community College instructor via Blackboard of the proctor and the details. The instructor must approve the proctor.
*The student is responsible for any postage and/or fee that may be charged by the proctor.
Finding a Proctor through the SUNY Exam Proctoring System
In addition, students can utilize the SUNY Exam Proctoring System, a tool that provides online students with a simple web-based interface to search, locate, and suggest proctored testing centers in New York State. The description for each testing center is searchable within the SUNY Exam Proctoring System. The description contains location and contact information, and it outlines any applicable fees. In addition to locating testing centers, students and faculty can use the system to suggest a test center if they are unable to find one in their geographic location. https://www.asa.stonybrook.edu/suny/eps/visitor/OpenSUNY
---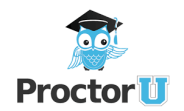 Online Proctoring with ProctorU*
Westchester Community College is pleased to offer students the opportunity to take exams at home with online proctoring through. Using a webcam and a reliable high-speed internet connection, students can take exams anywhere.
ProctorU is open 24 hours a day, 7 days a week with the following exceptions: closed on Thanksgiving Day, December 24th-26th, and January 1st.
For more information, please follow this link: https://www.proctoru.com/portal/sunywcc
For pricing information, please view or download the PDF here.
*First, ask your online instructor if online proctoring is an option for their particular class (as they must approve and set up the exam).
---