Interim Assistant Dean for High School Partnerships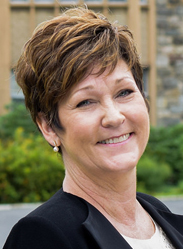 Phone: 914-606-6010
Office location:   Library 217
Email: lisa.decker@sunywcc.edu
Title(s): Interim Assistant Dean for High School Partnerships
Department/Division:  Office of HS Partnerships/Office of Academic Affairs
Degree Information:
Ph.D. in Urban Services Leadership, Virginia Commonwealth University
M.Ed. in Rehabilitation Counseling, Kent State University
B.A. in Criminal Justice, Kent State University
Courses Taught:
Prior Learning Assessment Portfolio, LIM College
Employment Opportunities for Persons with Disabilities, University of Georgia
Publications:
Trief, E. Ryan, D.  & Decker, L. (2004). Student Satisfaction:  A Distance Learning Model for Training Teachers of Students with Visual Impairments in New York State.  Journal of Visual Impairments and Blindness, 98 (6), 367-372.
Ehrhart, L.M., McLaughlin, P.J., Hug, L. and Bender, W. (1995).  The Interactive Teaching Network:  A Distance Education Success Story.  Georgia Center Quarterly, Spring 1995.
McLaughlin, P.J., Bender, W., Ehrhart, L.M. & Reed, N. (1994) ADDNET:  A blueprint for teleconferencing.  Technological Imperatives for Education, 1, 121-123.
Bender, W. N., McLaughlin, P.J. & Ehrhart, L.M. (1993), ADDNET Network:  A low-end technology success story.  Technological Horizons in Education, 21 (2), 96-100.
Presentations:
Factors that Influence Student Success and Retention (October 2016).  Presentation to the Board of Regents of Concordia College New York, Bronxville, NY.
Meeting Student Needs Through the Use of Technology Inside and Outside of the Classroom (March 2014).  Dominican College, Orangeburg, NY.
Generational Diversity of Today's Online Learners (March 2013).  Empire State College – Center for Online Learning, Saratoga, NY.
Prior Learning Assessment – A Pilot Project (January 2013).  Empire State College – Hudson Valley Center.
Putting the Pieces Together:  the Adult Learner Puzzle (June 2012). Association of Proprietary Schools, Lake George, NY.
Improving Student Success Through the Use of Technology (April 2011).  Blackboard Professional and Career College Summit, New York City.
Government Uses of Videoconference Technology (October 2009). United States Distance Learning Association, New York City.
Training at a Distance (September 2007).  Employment Research and Training Center Annual Meeting, U.S. Department of Education, Washington, D.C.
Memberships / Service:
Yonkers Partners in Education, Graduation Coach (2017 – present)
Director, Edgemont Community Council (2018 – present)
First Vice President, Edgemont Community Council (2016-2018)
Chair, School Board Nominating Committee, Edgemont Union Free School District (2016-2018)
Member, School Board Nominating Committee, Edgemont Union Free School District (2014-2016)