New Faculty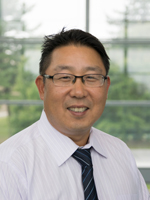 Steven Han, Accounting
Professor Han is a graduate of the University of Illinois at Chicago and earned his MBA with a concentration in Finance from NYU Stern School of Business.  He has 20 years of experience working in capital markets and private equity for a number of different firms both in the US and throughout Asia.  He has been teaching as an adjunct in accounting at WCC since January 2016. He brings to the position a passion for teaching that this highly regarded by faculty in the department and by his students. He has also brings a depth of experience in the field, a commitment to readily applicable learning in the classroom, and strong connections to the industry.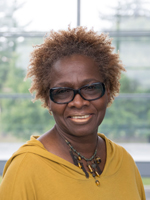 Juanita Alcena, Fashion Design and Technology
Juanita Alcena holds a Bachelor's degree from Hunter College and an MFA from Paris American Academy.  She has been an entrepreneur running her own fashion line in Miami since 1988 (Alcena Design Studio, Inc.). She has taught as an adjunct throughout her career as she finds teaching to be extremely rewarding. She has taught at Miami Dade, The Art Institute of Fort Lauderdale (for over a decade), and American Intercontinental University in Florida where she also served as Department Chair for three years.  She has taught a broad range of courses in garment design and construction, sewing and patternmaking. She spoke with us about innovative ways to teach mathematics in her introductory courses. She also has taken the initiative to create noncredit experience for her students to expand their knowledge into specialty areas such as swimwear and children's clothing.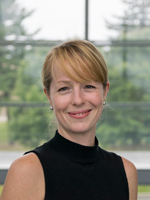 Sara Mills, Art History
Sarah Mills holds a Doctorate degree in Art History from the CUNY Graduate Center. Her dissertation examined the development of modern weaving and fiber design in the United States around the mid-20th century.  She also holds a BA in German and Art from UNC Asheville. Sarah has taught continuously as an adjunct since 2013, during which she was an adjunct at Bronx CC and City and Hunter College, CUNY.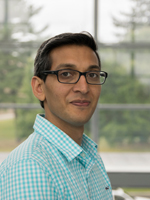 Tanvir Toy, Communications and Media Studies
Tanvir Toy holds a Master in Fine Arts and Television Production from Brooklyn College and a BA in Media Studies with a minor in Counseling from Queens College. His minor in counseling is significant, as it has provided him with a strong grounding in higher education practice.  He has served as a student mentor and as an advisor at Queens College.  The classes he took supported his growth as a college professor, while at the same time pursuing a successful career in TV Production.  Tanvir gained much of his experience in the field by working as a producer for Major League Baseball Network where he won an Emmy in 2016. He has been teaching as an adjunct for Queens College since 2017 and is eager to make a contribution as a full-time faculty member.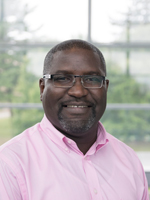 Alassane Ngaide, Mathematics
Alassane Ngaide received his Bachelors of Science in Computer Engineering from New York City College of Technology, and his Master's in Pure Mathematics from Queens College New York. Before joining Westchester Community College, he taught at different colleges within the City University of New York (CUNY). His professional background includes positions such as adjunct lecturer, workshop facilitator, and seminar leader at Brooklyn Educational Opportunity Center, New York City College of Technology and Baruch College. Additional to his instructional responsibilities including teaching a variety of mathematics and computer engineering courses, Alassane also taught summer immersion mathematics for incoming first-year students and returning students repeating developmental math for the SEEK and CUNY EDGE Programs. Alassane's pedagogical practices were instrumental in the completion rates of students successfully passing the CUNY entrance exam after taking his classes.  He is a passionate educator who is committed to helping students achieve competency and excellence in all college levels mathematics. However, he is currently interested and devoted to working with students enrolled in developmental mathematics courses to help them gain a strong foundation that will facilitate their learning college-level mathematics courses and applications.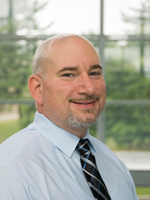 Anthony Scalea, Radiologic Technology
Mr. Scalea is the former Director of Diagnostic Imaging at St. Johns Riverside Hospital in Yonkers.  He has been working at this hospital most of his career. He became interested in teaching when he served as a Clinical Coordinator for WCC early in his time at St. Johns.  Since then, he has continued to work with students whenever the opportunity presents itself, including serving as an adjunct at WCC from 2016-17.  He is eager to make a change from hospital administration to full-time teaching as he finds teaching rewarding and his administrative work increasingly less rewarding with changes in the industry.  He holds a Masters degree in Health Education and Promotion from Lehman, a Bachelors in Radiological Sciences from Manhattan, and earned his Associate Degree in Radiologic Technology from WCC in 1998.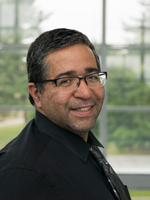 Juan Rodriguez, Jr., Cyber Security
Professor Rodriguez holds a Master's degree in Cyber Security from Mercy College and a BA in Psychology from John Jay.  He is certified in A+, Network + and Security+ and has a background teaching hardware skills as well as software and cybersecurity.  He has taught as an adjunct at BMCC, Lincoln Tech, Mercy College, Union County CC and Guttman CC.  Much of his teaching experience is in the area of networking, however he has taught cyber security and programming at Union CC since January 2018. He also has substantial "help desk" experience.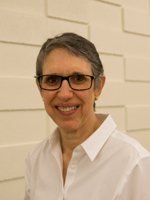 Esther Benjamin-Jay, Mathematics
Esther Benjamin-Jay joins the full-time Mathematics faculty at WCC after being part of our adjunct community for 12 years. She has a Bachelor's and a Master's Degree in pure math and a minor in education.
Not only does she continuously strive to impart mathematical understanding, but also an appreciation for the beauty and logic behind the x's and y's. The challenge of teaching the diverse student population at WCC is her passion, and she is thrilled to be working with the educational community to foster academic excellence and student success.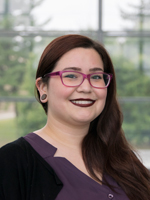 Linda Araya, ASC Coordinator
Linda is the Science Tutorial Coordinator at the Academic Support Center and holds a Master's degree in ecology and evolution and a Bachelor's degree in biology from Montclair State University and an Associate of Science degree in biology from Bergen Community College. She enjoys traveling, going to concerts, listening to and playing music, and learning about new things especially new cultures. Linda currently lives in New Jersey with her husband and dog, three cats, and four turtles.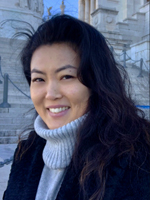 Jina Lee, English
Jina holds an MA in English from The College of New Jersey (TCNJ) and PhD in American Studies from Rutgers University.  She is a highly experienced professor who has taught at the community college and four-year levels for the past 15 years. Most recently, she served as a visiting professor at The College of New Jersey (TCNJ) and as the writing instructor for the DSW program and Graduate ELL program at Rutgers University.  Before that, Jina was a full-time faculty member at Essex County College in New Jersey.  Her research and teaching interests include American literature, race, ethnicity, and gender studies.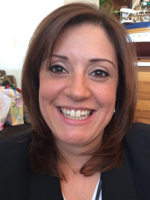 Maria Stalias-Mantzikos, Psychology
Maria holds a doctorate in Cognitive and Health Psychology from DeMontfort University in England, a Masters in Rehabilitation Neuropsychology from Touro College and a Masters in Psychology from Queens College.  She has over a decade of adjunct teaching experience at several of the CUNY colleges, including Lehman, College of Staten Island, York and Queens.  In addition, she teaches as an adjunct at Mercy College, where she received recognition for her adjunct teaching in 2018.  Aside from her knowledge of psychology and clinical psychology, she is a methodologist, with experience teaching quantitative methodologies and experimental design. She has also supervised several undergraduate and Master's student thesis.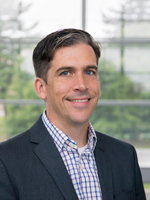 Nicholas Haines, English
Nick is an experienced English professor, formerly at SUNY Ulster, where he served as a full-time faculty member from 2013 to 2019. During his time at SUNY Ulster, he served as Department Chair of the English, Foreign Language, and Philosophy department. He holds an MA and BA in English from SUNY New Paltz.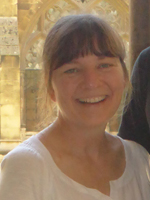 Faith Kostel-Hughes, Biology
Dr. Kostel-Hughes served as an Associate Professor of Biology and Director of the Environmental Studies Program at The College of New Rochelle from 1999 until 2019. She holds a Ph.D. and M.S. in Biology from Fordham University. Her post-doctoral research at Rutgers University was on restoration ecology. She is particularly interested in the ecology of urban and suburban areas, as well as the impact of food production on our environment. She is thrilled to be returning to WCC where she taught as an adjunct during her doctoral training. In addition to the Sustainable Agriculture certificate she is currently pursuing at WCC, Faith is looking forward to collaborating with WCC colleagues and the Native Plant Center on a variety of campus environmental initiatives.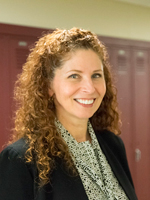 Rebekah Zwick, Criminal Justice
Rebekah Zwick, PhD, an instructor in the Criminal Justice Department, focuses on criminological theory; her applied research includes policing methodologies and social support networks in prisons. Formerly a Supervising Investigator with the New York City Civilian Complaint Review Board, as well as an Investigative Manager in developing the Corporate Compliance Investigation Unit at MTA Headquarters, she is also a state-licensed private investigator.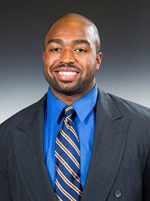 Don Simmons, Jr., Librarian
Don Simmons Jr. holds a master's degree in Library and Information Science and a bachelor's degree in Communication and Rhetorical Studies from Syracuse University. Shortly after graduating with his masters, he began working at the White Plains Library as a Children's Librarian and Community Engagement Librarian. While hosting programs for both children and adults, he also successfully collaborated with national and community based organizations, including the White Plains Youth Bureau, 4-H, and Grandpas United. Simmons will be teaching in our active information literacy program and developing outreach activities for our students.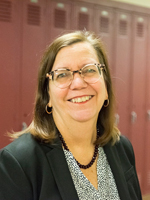 Cynthia Haycock, Paralegal
Cynthia Haycock is the Curriculum Chair for Paralegal Studies. She holds a Juris Doctorate degree from Suffolk University Law School in Boston, Massachusetts and an undergraduate degree in English from Allegheny College, Meadville, Pennsylvania. She began her legal career at an on-site legal services office at the Suffolk County House of Correction and went on to practice as a criminal and civil trial attorney for over fifteen years. When she began teaching as an adjunct, she realized her passion for teaching and helping students reach educational and career goals. She is the former Chair of Criminal Justice & Legal Studies at Briarcliffe College, Long Island and was a full time instructor at Cape Fear Community College.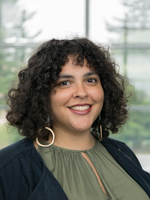 Heidi Baez, Sociology
Heidi is completing a Doctorate in Sociology at the CUNY Graduate Center, with the expectation to defend in summer 2020.  She also holds an MPhil in Sociology from the CUNY Graduate Center and Bachelors in Criminal Justice from Northeastern University.  She started teaching as an adjunct in fall 2009, when she taught criminology and sociology courses at John Jay College of Criminal Justice.  She has also trained in online instructional design and has designed and taught Introduction to Sociology and Quantitative Reasoning online for the CUNY School of Professional Studies. Heidi has higher education administrative experience, as the former Associate Director of Institutional Research for the CUNY School of Professional Studies and worked in Student Development at Macaulay Honors College. Prior to this, she was involved as data analyst in the criminal justice system.  She is the new Instructor for Sociology in the Department of Social Sciences.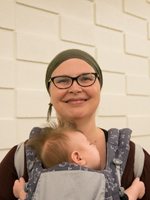 Sarah Belknap, Mathematics
Sarah Belknap began studying mathematics at Pasadena City College where she took non-credit bearing remedial courses. After conquering Algebra, she decided she liked math and took every math class offered at the community college level and transferred to University of California at Riverside where she majored in Pure Mathematics. She is attaining a Masters' Degree at Cal Poly Pomona and has taught coursework including developmental math as a graduate assistant. She is passionate about equity in mathematics education, the power of a growth mindset, vegan baking, and her three-month-old daughter. She loves teaching, and would love to hear your advice.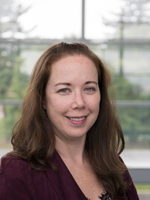 Amy DiCapua, Nursing
Amy DiCapua earned her Bachelor's degree in Biology with a Minor in Chemistry from SUNY Oneonta.  After completing this degree, she earned an Associate degree in Nursing from Ellis Hospital School of Nursing in Schenectady, NY and went on to earn a Master's degree in Nursing Education from Molloy College, NY.  She worked as an RN for St. Francis Hospital in Roslyn, NY in the surgical critical care unit for a decade and then started teaching as an Adjunct Nursing Instructor at Mount St. Mary College in 2015.  She also taught as an adjunct at Pace University for a year teaching skills lab and assisted in creating and running simulation lab experiences for the students. She currently works for Visiting Nurse Service of Westchester as a pier Diem field nurse caring for and educating patients in their homes. Amy DiCapua plans to make teaching her career, educating nurses of the future is her passion. She brings with her broad practical experience and a wealth of knowledge to pass on to her students so that they too can forge their own paths forward in the nursing profession while making a difference in the lives of their patients.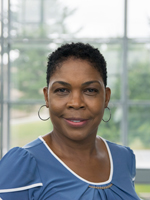 Ann Hay, Nursing
Ann achieved a Master's Degree in Nursing (MSN), and a Bachelor's in Nursing from The College of New Rochelle, New York. She graduated Magna Cum Laude, and was granted the Faculty Award from College of New Rochelle in 2008. As an alumna of Westchester Community College (WCC) 1997, she received the Most Outstanding Student award from the Future Nurses Club.
She has a work history that spans more than nineteen years in various settings and different roles. Ann expanded her expertise in nursing while working in the Emergency Department at Emory University Hospital Midtown, Atlanta, Georgia. She was an Administrative Nursing Supervisor at Piedmont Henry Hospital, Georgia. Prior to joining Westchester Community College as a full time Assistant Professor of Nursing, Ann worked as an Adjunct Clinical Nursing Instructor at WCC in the Practical Nursing Program for two years. She was a Clinical Instructor in the Associate Degree Nursing Program for one year.