Make a Difference

"The seeds that are planted in students' lives today will forever transform generations to come."– Vanessa Williams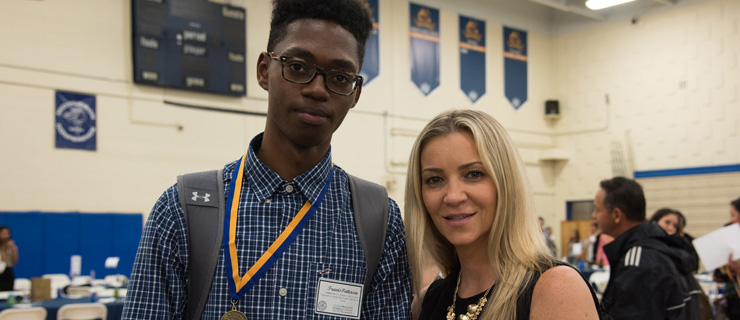 Gifts go farther at Westchester Community College
The college's low cost for an exceptional education makes the impact of gifts reach more students. Your donations to the Westchester Community College Foundation support critical needs and innovative programs at Westchester Community College, all of which directly benefit students.

All gifts are tax deductible to the full extent allowed by law. Donations can be made by cash or check, credit card, stock transaction, or through IRA accounts and other planned giving methods; ask your employer how matching gifts can increase your support.
×
Cash & Check
Make your check payable to WCC Foundation
Indicate any special instructions in the memo section
Credit Card
The WCC Foundation accepts gifts via Visa, MasterCard, and Discover (sorry, no Amex)
Make your gift on our secure on-line donation site or Click HERE (PDF) for a donation form
Gifts of Stock
WCC Foundation prefers electronic transfer of securities through an account at Morgan Stanley Smith Barney. Click HERE (PDF) for full instructions or ask your broker to call: Name -Christian A. Templeman – phone: 1 203-625-4882, Email: christian.a.templeman@morganstanley.com
Name of Account: FBO Westchester Community College Foundation
Account Number: 409-093492
DTC Number: 0015
IRA
If you are age 70 ½ or older, you are eligible to transfer up to $100,000 in gifts to charitable organizations without incurring any income tax. This also qualifies for your Required Minimum Distribution. Contact your IRA plan administrator for the correct forms or simply write a check from your IRA checkbook to WCC Foundation.
For more information, please contact Jessica Denaro, Director of Annual Giving, (914) 606-8571
Mail checks to WCC Foundation, Hartford Hall, 75 Grasslands Road, Valhalla, NY 10595
Matching Gifts
Employer matching gifts program can double or event triple your support. Ask your employer if they sponsor a program. Click here for a partial list of Matching Gift companies
Automatic Payroll Deduction
(WCC employees only) Download the Payroll Deduction form in PDF format here.

Join your friends, colleagues, and neighbors in supporting Westchester Community College. CLICK HERE for a full list of donors to the Foundation
"The support I received was crucial in my being able to afford my classes and textbooks. I am forever indebted to all of you for making my dreams possible. You changed my life."
Kyrie Philbrook – Class of 2015