Hartford Hall Society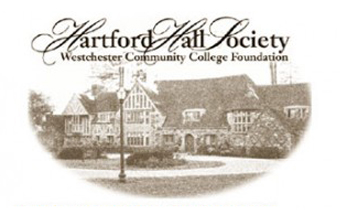 The Hartford Hall Society honors individuals who have included the Westchester Community College Foundation in their estate plans. Planned gifts help to ensure that the college will have the resources to provide quality education for future generations.
Making a planned gift can be as simple as naming the Foundation in your will or as the beneficiary on a bank account, insurance policy and/or retirement plan after you have made provisions for your family.
×
Bequests
Making provisions in your will for a gift is relatively simple and should be made with the advice and assistance of your attorney. Please ask your attorney to review the following wording and include it in your will or add a simple codicil:
I give and bequeath to Westchester Community College Foundation, Inc. (EIN 23-7050397), located in Valhalla, New York,
the sum of __________________ dollars ($ _______________)
OR _______ percent (_____ %) of the rest, residue and remainder of my estate
OR the following described property: __________________________________________________
for its unrestricted purposes to be held, used and expended at the discretion of the Westchester Community College Foundation.
Gifts of Accounts
Ask your financial institution about setting up a TOD account. You will retain complete control of the account during your lifetime.  To designate Westchester Community College Foundation as a beneficiary of your retirement plan, contact your financial institution or employer to find out how to add a beneficiary.  If you have an insurance policy that you no longer need, you can donate the existing cash value to the Foundation right now. Ask your insurance company to provide you with the value, which may be considered a charitable gift.
Other Legacy Gifts
Click here for Ways to make a Legacy Gift
Please Let Us Know
If you have already included Westchester Community College Foundation in your plans, please let us know now, so we can welcome you as a member of the Hartford Hall Society. You can call Ilene Lieberman at 914-606-6834. Or, you can complete the Confidential Notification of Gift Plans and mail it to the Foundation Office.
Membership in the Hartford Hall Society recognizes that your legacy gift affirms your values in an enduring way that will literally transform lives.
To ensure that your gift is directed properly, please always use the name Westchester Community College Foundation, Inc. on any documents. The Foundation's EIN is 23-7050397.
Contact Information
For more information on Legacy gifts and the Hartford Hall Society, please contact:
Ilene Lieberman, Director of Development
914-606-6834
ilene.lieberman@sunywcc.edu
---
Westchester Community College Foundation does not offer legal, financial or tax advice. When considering any gift plan, always consult with your financial and legal advisors.
---
"Your donations are like seeds, the good seeds — the seeds that you plant in my life and in other students' lives will forever be appreciated for generations to come."
– Eliwaja Ifuja, Class of 2017