Hartford Hall Society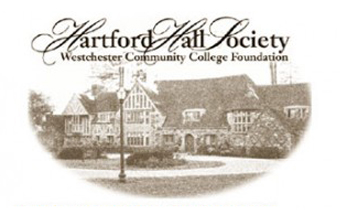 The Hartford Hall Society honors individuals who have chosen to create a legacy through a bequest or other planned gifts.  Planned gifts help to ensure that the college will have the resources to provide quality education for future generations.
Making a planned gift can be as simple as naming the Foundation in your will or as the beneficiary on a bank account, insurance policy and/or retirement plan after you have made provisions for your family.  We offer charitable gift annuities, which allow donors and annuitants over the age of 65 to make contributions while earning regular income at a high rate of interest.  Donors may choose to establish gift vehicles such as charitable trusts.  Donors who have established endowed scholarships are also recognized through the Hartford Hall Society.
Membership in the Hartford Hall Society recognizes that your legacy gift affirms your values in an enduring way that will literally transform young lives.
Suggested bequest language is: "I give and bequeath to Westchester Community College Foundation, Valhalla, NY, __________________ (insert dollar amount, percentage of estate or residuary, description of securities or property, etc.) to be used for its general purposes."  Our tax ID number is 23-7050397.
We are committed to ensuring that the gift you have entrusted to us is used in the best possible way. Many people prefer to see their gift spent as necessary to respond to the college's most urgent needs, but please let us know if you want to designate your gift. Since it may be many years before the college receives a bequest or remainder interest in a trust, we ask that donors allow the Foundation the flexibility to spend the funds in the way that best matches the gift intent with the college's needs.
We gratefully recognize the significance of being remembered with those you care about most.  Hartford Hall Society members are invited to an annual recognition event where they receive their exclusive pin and certificate of membership.
We recommend that you consult with your own tax advisor before making any significant financial decisions to make sure that they are in the best interest of you and your family. For more information, please contact Dolores Swirin-Yao, Executive Director, at ds38@sunywcc.edu or 914-606-6562.
Contact Information
For more information on Legacy gifts and the Hartford Hall Society, please contact:
Ilene Lieberman, Senior Director of Development and Leadership Giving
914-606-6834
ilene.lieberman@sunywcc.edu
---
Westchester Community College Foundation does not offer legal, financial or tax advice. When considering any gift plan, always consult with your financial and legal advisors.
---
"Your donations are like seeds, the good seeds — the seeds that you plant in my life and in other students' lives will forever be appreciated for generations to come."
– Eliwaja Ifuja, Class of 2017