From the Desk of the Executive Director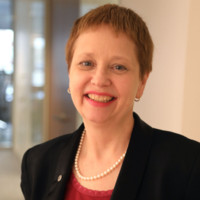 Questions and Answers About Year-End Contributions
by Dolores Swirin-Yao
As the end of the year approaches, many people have questions about making year-end charitable contributions.  Here are some of the questions most frequently asked over my thirty-plus years working in nonprofits, including some questions that have come up more recently due to changes in the tax law.  This is general information, not tax advice.  Please contact your tax advisor for specific advice for your own circumstances.
How has the CARES Act changed charitable giving for 2021 and beyond?
While, in past years, donors were only able to deduct charitable contributions if they itemized their deductions, the Coronavirus Aid, Relief, and Economic Security Act, or CARES Act, has changed that.  In 2021, donors can deduct up to $300 for cash contributions–$600 for married donors filing jointly—without itemizing.  In 2020 the total deduction was $300, so the $600 for couples is an improvement, and nonprofits are advocating to increase that limit for future years.
Also, extending a provision from 2020, once again in 2021 the CARES Act allows donors who itemize to deduct contributions up to 100% of their adjusted gross income this year, up from the normal limit of 60%.
In order for a contribution to qualify for these special CARES Act provisions, it has to be a cash gift made to a qualifying, registered charitable organization.  Donations to private foundations and donor advised funds do not qualify for these special CARES Act provisions.  Donations do not need to be for COVID-related purposes.
Did the Tax Cuts and Jobs Act of 2017 reduce the charitable tax deduction I can take?
No, the deduction itself did not change, but you can only take a tax deduction if you itemize (except for the $600 deduction under the CARES Act described above), and fewer people will be itemizing because the standard deduction is higher. For 2021, the standard deduction is $12,550 for individuals and $25,100 for couples, up from $6,350 for individuals and $12,700 for couples before the Tax Cuts and Jobs Act of 2017 was passed.  Therefore, if your total deduction is not that high, you will not be itemizing, so will not get a charitable deduction.  Even though the expenses that are eligible for deductions include not only charitable contributions but also home mortgage interest and qualified medical expenses, many people do not have enough deductible expenses for them to itemize under the 2017 law. The number of households that took itemized deductions dropped from 46.2 million in 2017 to 16.7 million in 2018.  To take a tax deduction greater than the $300/$600 special CARES act deduction described above, you have to file form 1040 and complete Schedule A.
One clever strategy I have heard to qualify for the deduction is to "bundle" contributions.  So, if you are giving at say a $10,000 level, and you can afford to, you can give $30,000 one year, so you can take the deduction, and then skip giving for the next two years.  Some donors also set up donor advised funds, take the tax deduction in that year and then recommend contributions to charities for the future from those donated funds.
Can I donate directly from my IRA account to a charity?
Yes, if you are over 70-1/2, you can give up to $100,000 a year to eligible charities, and can count this contribution toward your minimum distribution, which reduces your taxable income.  You do not claim this as a tax deduction on your tax return since it was paid from pre-tax dollars, so the current standard deduction has no impact on a gift from a retirement account.  Unlike regular charitable contributions that simply need to be mailed by December 31, qualified charitable distribution checks need to be received, cashed and the funds transferred from your IRA before December 31, so please set the process in motion as early as possible if you want to make such a contribution this year.    You also cannot get any tangible benefit (for example, buy tickets to a dinner) from the Qualified Charitable Distribution from an IRA.
How do I check to see if a charity is legitimate and well run?
This is an important question, as the number of charities has grown tremendously, from under 600,000 public charities in 1998 to more than 1.5 million today. There are a number of agencies that rate charities and provide information on their programs and finances.  I prefer Guidestar (guidestar.org).  Others are Charity Navigator (charitynavigator.org) and the Better Business Bureau (for New York, newyork.bbb.org).
I would caution against going strictly by the numbers.  Some donors looking casually at an organization judge it simply by the percent of the funds that goes to administration.  If there is an organization that has a mission you support but has higher administrative costs, you really need to drill down further.  It is worth learning if there are special reasons why costs are higher in a given year, for example, that a promising new program was launched that required upfront investment.  Sometimes overhead costs that are too low can indicate that an organization lacks sufficient infrastructure to effectively sustain its programs.
When do I have to make my contribution to get credit for this tax year?
If you mail your contribution, it must be postmarked by December 31.  Dating the check December 31 but mailing it on January 5 doesn't count for 2021.
If you make your contribution by credit card, it must be charged by December 31.  When you pay your credit card bill has no impact on the deductibility.
If you are making a gift of securities, the gift needs to be executed before the stock markets close on December 31.  It is advisable to start making arrangements at least a week in advance so that the gift will be executed by the close of the market.
Organizations especially appreciate when donors make recurring gifts, which help the organizations forecast income, and unrestricted gifts, which help nonprofits weather the pandemic storm and maintain infrastructure.
Why should I donate appreciated securities instead of selling stock and donating the cash?
If you have stocks that have appreciated from their original value, some of the advantages are:
You are able to take a deduction for the current fair market value of the securities if you itemize.
You do not have to pay capital gains taxes on the appreciation in value over the years you have held the stock.
You must have owned the securities for more than a year to take this deduction.  And, like with any contribution, you must actually make the transfer of stock on or before December 31 for it to count for this tax year. It is always a good idea to let the charity know the specific shares that you are transferring so that the donation will be attributed to you and you will be able to get your acknowledgment letter for tax purposes–charities are often getting multiple stock transfers at year-end and they are not normally notified by the brokerage firm as to who is making the contribution.  Contacting the charity also ensures that the contribution will be directed according to your instructions.
If my stock has declined in value, are there tax benefits to transferring securities?
No.  You are better off selling the stock, using the loss to offset gains, and donating the proceeds.
What about in-kind (non-cash) gifts?
The IRS requires the donor, not the charity, to place a value on the donated goods.  The charity simply states what was received, for example, a bag of clothing or a laptop computer.  In order for your gift to count for 2021, it needs to be made before December 31.  Generally, any in-kind gift greater than $5,000 will require an appraisal, which is paid for by the donor.  Gifts of goods are a meaningful way to help a charity if your gift fits within the organization's mission.
Can I donate real estate to a charity?
Substantial in-kind gifts such as donating real estate require discussion with the charity and generally require board approval for acceptance.  Charities can and should refuse gifts of property if the costs of maintaining the property would be onerous for the charity or if the donor puts restrictions on the use of the property that do not fit within the mission or strategic direction of the charity.  
What about donating a used car or boat?
If you have a vehicle in working order that you would like to donate to a charity, contact the charity to see if it will accept the donation, either directly or through an intermediary that will sell it for the charity.  If the charity is keeping the vehicle for its use in fulfilling its charitable mission, you can deduct the fair market value of the vehicle.  In most cases, though, the charity will sell the vehicle, and the deduction is based on how much the charity sells it for.  If the car sells for $500 or less, you can deduct the fair market value of the car or $500, whichever is less—so if for example it has a fair market value of $750 and it sells for $450, you can still take a deduction of $500.  If it sells for more than $500, donors can deduct the actual sale price.  You will need documentation of the gift from the charity.
What documentation of my contributions do I need?
For contributions under $250, you must have a bank record or written communication from the charity substantiating the amount and date of the gift.  For contributions of $250 or more, even if you have a bank record, you must also have the written acknowledgment from the charity.  And be careful to claim only the amount that is deductible.  Raffle tickets are not deductible.  Neither is the cost of a charity dinner.  Most charities will indicate in their receipts how much of the cost of the ticket is deductible and how much is the fair market value of the benefit you received—that is, how much the dinner would have cost if you dined in a restaurant.  If you purchase an item at a charity auction, only any amount above the fair market value of the item is deductible.
What are some other ways to make donations that will help me save on taxes?
If you are—or someone else you would like to provide for financially is—over the age of 65, you can make a contribution while also earning regular income by establishing charitable gift annuities (CGAs).  A typical minimum gift is $10,000.  In return for a transfer of cash, securities or other assets, the organization agrees to make a fixed payment to one or two individuals for their lifetime.  The attractive feature is the immediate tax deduction for a portion of your contribution (if you itemize) and the fixed, high interest rate.  For example, for an annuitant who is 85 years old, the current interest rate is 7.6%.  While $10,000 may sound like a lot, if you have $10,000 in a CD earning less than 1% interest, and you would like to support a particular charity, you can donate the funds to establish a CGA and earn a high guaranteed interest rate for the rest of your life.  The CGA is irrevocable so this is only a good choice if you know you will never need the principal for your living expenses.  If you intend to establish a CGA for this calendar year, please bear in mind that it generally takes at least a couple of weeks to set it up, so don't delay.
---
Keep in mind that it is always wise to speak with your own financial advisor before making any significant financial decisions to make sure that they are in the best interest of you and your family. These points are just one nonprofit professional's interpretation and are not intended as financial or legal advice.   
Dolores Swirin-Yao is Executive Director of the Westchester Community College Foundation.  She has had leadership roles in nonprofit organizations for more than three decades and taught courses in fundraising and nonprofit management at the School of Public Affairs of Baruch College/CUNY.
---