Mindful Moments

Susannah Cahalan, author of the highly acclaimed The Great Pretender, and of the 2013 New York Times bestseller, Brain on Fire, which recounts her own terrifying brush with an insidious autoimmune disease, will be in conversation with journalist Ada Calhoun, whose New York Times best­seller, just coming out in paperback in January, is called Why We Can't Sleep: Women's New Midlife Crisis. Calhoun explores the unique pressures facing Gen X women as they follow the Boomers, and precede the Millennials, answering the often-unspoken question: Why is this still so hard? These two insightful reporters will share their views on mental health, writing, and the life-affirming benefits of friendship, their own included.
Cheryl Vigder Brause, co-founder of a Westchester meditation studio, Pause to be Present, will provide us with some practical tips for self-care during COVID, along with easy ways to tackle that other modern plague–Zoom fatigue.
So we hope you'll plan to pour yourself a cup of tea, and prepare to indulge a bit. Let these three inspiring and encouraging women show you how to follow your gut instincts, and better leverage the tools you already have, in order to find strength and joy during these rather dark days.
Watch along at home, yes, on Zoom, while you maybe nibble (or dunk) a Feed Your Soul cookie alongside a reviving and aromatic Harney & Sons hot beverage. Tickets are $75 per person and include copies of both The Great Pretender and Why We Can't Sleep: Women's New Midlife Cri­sis, as well as a sampler of uplifting treats. Tickets are fully tax-deductible thanks to the contribution of a generous underwriter.
Our students depend on your generosity now more than ever. All funds raised benefit our student scholarship fund, as well as WCC's  support services, which provide mental health assistance for many students each term.
Register by January 4th to be sure to receive your package in time for the event. Personalized delivery to Westchester zip codes and USPS mail for addresses beyond.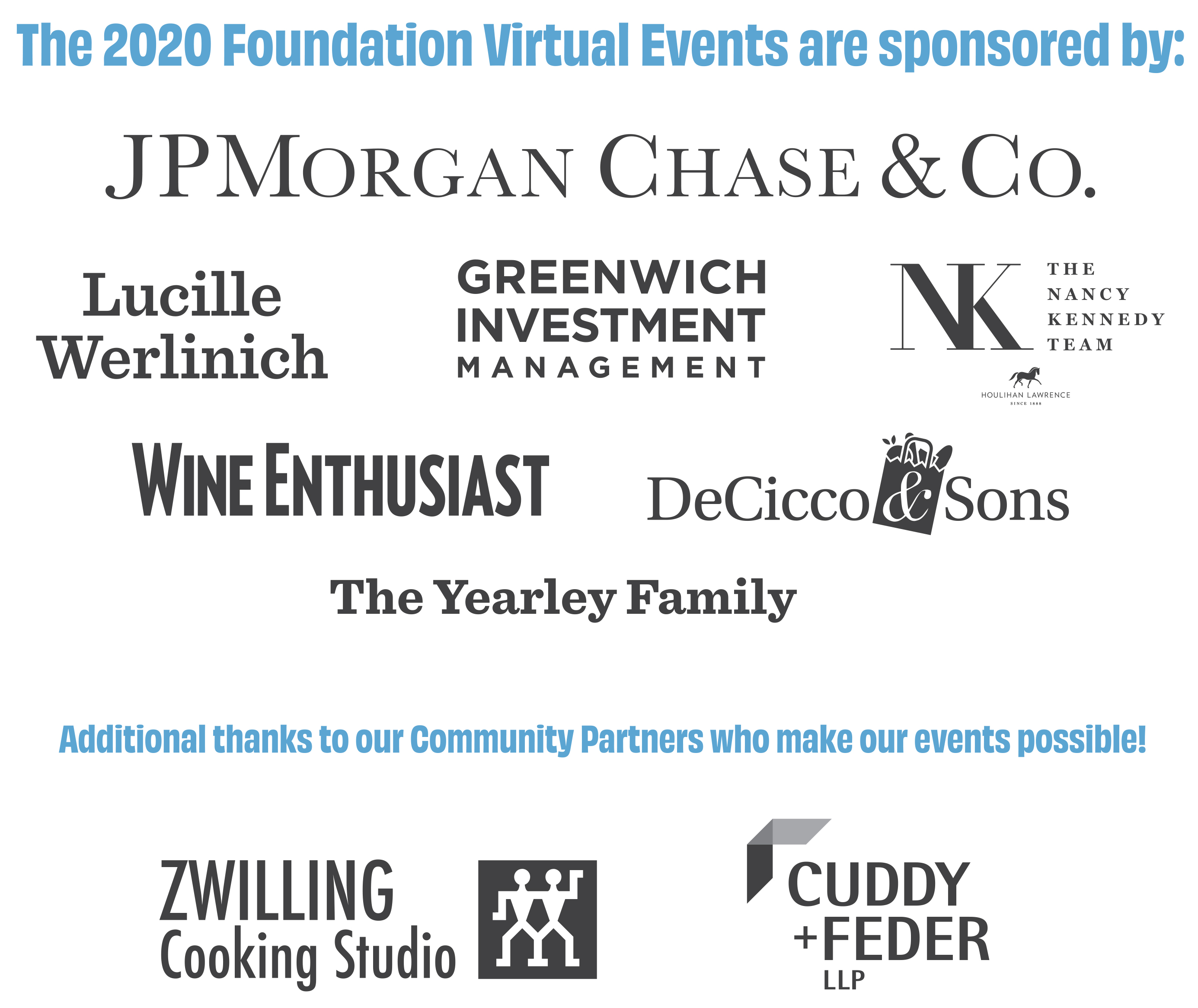 Questions?
Contact Sue Mackey, Director of Special Events at (917) 548-7417 | sue.mackey@sunywcc.edu
Westchester Community College Foundation
Hartford Hall
75 Grasslands Road
Valhalla, NY 10595

The Westchester Community College Foundation was established to meet College and student needs that are not met by public funds. In its 50-year history, the Foundation has awarded almost $25 million in scholarships to more than 18,500 students.
Past Events
Mindful Moments - January 19th, 2020
Virtual Wine & Cheese Event - June 25th, 2020
Pints & Pies Event - September 30th, 2020
Melissa Clark Event - October 15th, 2020