Celebrity Salons
Celebrity Salon UPDATE:
Hello there,
Our regular in-person Spring Celebrity Salons series is cancelled for 2020. In light of COVID-19, we have pulled elements from both our signature series, co-chaired by myself (Celebrity Salons) and Ruth Suzman (Great Chefs), to create a new format while social distancing has changed our typical landscape and calendar. Realizing that speakers and restaurants may not in the same position to help us in the ways they have so generously in the past, this format is a way to help promote local businesses and support our students at the same time. Funds raised will continue to go to scholarships and the on-campus food pantry. Check out the events here. 
We aspire to resume our longstanding calendar of Great Chefs and Celebrity Salons as soon as circumstances allow and hope to see you during our new virtual events during the remainder of 2020.
Best,
Elyse Mall Klayman
Chair,
Celebrity Salon Committee
---
Join the Conversation
as the Westchester Community College Foundation Celebrity Salon Series connects its supporters with leading professionals from the worlds of art, publishing, sports, history, food, wine, and politics.
Salon noun
a gathering of people by a generous host, to connect and inspire guests with conversation, food, and drink.
The Westchester Community College Foundation was established to meet College and student needs that are not met by public funds. In its 50-year history, the Foundation has awarded almost $25 million in scholarships to over 18,500 students. 100% of funds raised from the Series will benefit Westchester Community College Foundation's Scholarship and Program Fund.
Series Details
---
Events take place in private homes throughout Westchester County. Cocktails and hors d'oeuvres will be served.
---
Will Shortz
FALL 2020 (TBD)
https://www.npr.org/people/2101852/will-shortz
http://www.westchestertabletennis.com/
Host: Not everyone knows that crossword puzzle guru Will Shortz is also a major table tennis player. We will gather at his Westchester Table Tennis Center in Pleasantville, one of the top places to play or train in the U.S. Our hosts, Stephanie and Lee Spiegel, will serve up refreshments, sans topspin, at Will's place so that we can all experience the intersection of his two worlds.
Will Shortz is widely revered as the crossword editor of The New York Times, puzzlemaster for NPR's "Weekend Edition Sunday," and the founder/director of the American Crossword Puzzle Tournament. Somehow, he also manages to play table tennis every day, and has done so without a break for more than seven years. Join us as this extraordinary wordsmith illuminates the similarities between a sharp volley and vocabulary, answering questions about creating and solving puzzles. Will plans to toss out some interactive brainteasers, too, so come prepared for a high-octane exchange!
---
Michael Doran
FALL 2020 (TBD)
https://www.hudson.org/experts/1035-michael-doran
https://www.nytimes.com/2016/10/16/books/review/ikes-gamble-michael-doran-blood-and-sand-alex-von-tunzelmann.html
Host: Steel yourself to look ahead at the roiling political horizon, while taking comfort from a spectacular view of the more tranquil Hudson provided by your Ossining co-hosts Dorry Swope and Joanne Landau.
Michael Doran, who publishes regularly in major newspapers and magazines, including The New York Times, The Wall Street Journal and Foreign Affairs, is a senior fellow at the Hudson Institute in Washington, D.C., where he specializes in the Middle East. During the George W. Bush administration, he served in the White House as a senior director on the National Security Council, and his 2016 book, Ike's Gamble, looks back at Eisenhower's take on the region, telling an especially relevant and riveting tale.
---
Susannah Cahalan
FALL 2020 (TBD)
https://www.susannahcahalan.com/
https://www.theguardian.com/books/2020/jan/06/the-great-pretender-by-susannah-cahalan-review
Host: Take a sip or two in the English-style pub in Carla and Brian Eccleston's 1911 Pelham Manor home, and get ready to hear an incredible story.
The New York Times bestselling author of Brain on Fire: My Month of Madness, recently published another book, The Great Pretender, which looks at what constitutes sanity. This leading voice on the treatment of mental illness in America tells the true story of a doctor, who, in the mid-1970s, convinces eight healthy people to consign themselves to a mental hospital, and then try to prove they are well in order to be released. What ensues changes people's definition of madness and how it is treated.
---
Melissa Clark
FALL 2020 (TBD)
https://www.melissaclark.net/
https://cooking.nytimes.com/ourcooks/melissa-clark/my-recipes
Host: Suzanne and Andy Yearley's meticulously updated 1929 Scarsdale colonial has an enormous, sumptuous kitchen where Suzanne's consistently sold-out "What's for Dinner" classes are held.
Melissa Clark, a winner of multiple James Beard Awards, is a wildly popular cookbook author and New York Times food writer. Her new book, Dinner in French, explores classic French cuisine with a dash of Brooklyn moxie. Recipes from the book will be used as inspiration to prepare the evening's hors d'oeuvres. Her other books—Dinner, Dinner in an Instant and Comfort in an Instant—are go-to's for many, and her food column, "A Good Appetite," along with her Weeknight Kitchen podcast on NPR's Splendid Table, create an ongoing conversation with her many fans, who continue to be inspired by her accessible and inventive recipes.
---
Andrew Carroll
FALL 2020 (TBD)
https://www.chapman.edu/research/institutes-and-centers/cawl/index.aspx
https://www.npr.org/2019/11/11/778263312/america-s-great-undiscovered-literature-letters-from-u-s-soldiers
Host: Diane and Marc Greenwald's elegant Scarsdale Tudor provides the perfect setting to learn about the magic of Andrew Carroll's cache of historic soldiers' letters and the personal stories they tell about our country's history.
Andy Carroll is the director of the Center for American War Letters, which seeks to honor and remember veterans and their families by preserving wartime correspondence. Once you see a letter with an actual bullet hole in it, it's hard not to be affected by these potent artifacts. The center has approximately 150,000 letters (and now emails) spanning from the American Revolution to current conflicts in Afghanistan, and Andy can tell you about the provenance of most of them. He is so dedicated—and so afraid of losing any of these precious fragments of our collective story—that he often travels with a case of letters handcuffed to his wrist. The editor of several New York Times bestsellers, including War Letters and Behind the Lines, Andy also played a part in the creation of the Emmy award–winning PBS film Operation Homecoming.
---
Rob Petrone
FALL 2020 (TBD)
https://westchestermagazine.com/food/restaurants-food/restaurant-hunter-rob-petrone-top-10-new-podcast/
https://www.lohud.com/story/life/food/2018/04/17/rob-petrone-celebrates-100th-episode-restaurant-hunter-shares-his-favorite-eats/524291002/
Host: Wendy and Scott Kleinmans' stately art-filled home, located in Scarsdale, is an ideal setting to discuss food and entertaining.
Rob Petrone, a six-time New York Emmy award–winning food personality and TV journalist, was the host and executive producer of Restaurant Hunter, and appeared as a guest judge on the Food Network's Beat Bobby Flay. He recently launched a podcast, Hot Takes on a Plate, for the Bleav Podcast Network, where he and established foodies debate where to get the best eats and share restaurant tips. Come get the scoop.
---
Robert Manfred
FALL 2020 (TBD)
https://www.mlb.com/official-information/executives/rob-manfred
Host: Rob Manfred gives a poolside talk at this Briarcliff Manor Tudor, perched high above the Hudson River.
Rob Manfred, the commissioner of baseball, is now in the fifth year of his tenure, and his current goals include encouraging more young people to take up the sport, pursuing technology initiatives to widen the game's appeal and promoting baseball internationally. An MLB executive since 1998, Rob has played a key role in creating a cooperative atmosphere among team owners and players. Come hear this key player's take on the state of America's quintessential sport.
---
Timothy Kopec
FALL 2020 (TBD)
https://www.nytimes.com/2018/10/04/dining/drinks/sommelier-career-path.html
https://www.foodandwine.com/news/secret-life-of-a-sommelier
Host: Enjoy exceptional wines in this Briarcliff lookout, with views of the Hudson River below and majestic Hook Mountain beyond.
Renowned wine connoisseur Timothy Kopec was the wine director of, and a partner in, Manhattan's much-missed three-star restaurant Veritas, where he won the James Beard Foundation Award for Outstanding Wine Service. Now a founding partner of Private Cellar Selections, which sources great wines for restaurants, corporations and private collections, Timothy will open up some very special bottles for us, selected both because of their fine quality and their personal significance to him.
---
MoMA
FALL 2020 (TBD)
Host: Join us for cocktails in a Lenox Hill apartment overlooking the Frick Museum's charming garden, following an after-hours tour of the new MoMA.
Come experience the new MoMA once the crowds have dispersed for the day, with a private tour guided by a professional art historian. We will take a look at the museum's expanded galleries and spaces for performance, conversation and artmaking. This will be an incredible opportunity to explore MoMA's reinstalled collection.
*prompt start; please arrive by 5:15 PM
The 2020 Celebrity Salon series is supported by: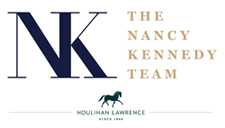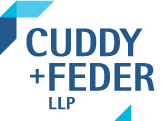 Please email
foundationevents@sunywcc.edu
if you would like your name added to the mailing list or if you have questions.