Census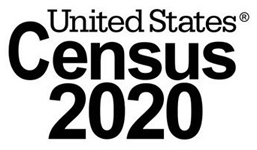 WHAT YOU NEED TO KNOW ABOUT THE CENSUS
 
EVERYONE COUNTS
The census is a count of every person who lives in the United States.
IT DETERMINES YOUR REPRESENTATION
The data collected by the census is used to determine the number of seats each state has in the U.S. House of Representatives.
IT'S ABOUT $675 BILLION
The data collected by the census is used to distribute more than $675 billion dollars in federal funds, grants and support to states, counties and communities.
IT'S IN THE CONSTITUTION
The U.S. Constitution mandates that everyone in the country be counted every 10 years.
YOUR PRIVACY IS PROTECTED
It's against the law for the Census Bureau to publicly release your responses in any way that could identify you or your household.
WE CAN HELP!
In March 2020, every household will receive a notice to complete the census. Neighbors Link will hold information sessions and people will be able to complete the census in our center.
MAKE SURE YOU ARE COUNTED IN CENSUS 2020
Here's what to do when you get Census information:
One Address = One Household = One Form
Step 1: Determine your household. Different units/apartments are considered different addresses, and must submit separate Census questionnaires. For example, 123 Main St., Unit A and 123 Main St., Unit B need to fill out 2 Census questionnaires. If you share an address, you should submit only one Census questionnaire that includes every person living at the address. This includes people you are not related to, even if there are multiple families, families + singles, or singles only at one address.
Step 2: As a household, decide who will be the leader to complete the Census questionnaire for everyone living at the address.
Step 3: The leader must gather information about every person who lives at the address, no matter where they are from or whether they are a citizen.
Step 4: The leader can complete the Census questionnaire online, by mail, by phone or by visiting Neighbors Link.
Neighbors Link in Ossining, 23-25 Spring Street Ossining, NY 10562 (914) 666-3410
Neighbors Link in Mount Kisco, 27 Columbus Avenue Mount Kisco, NY 10549 (914) 666-3410
LO QUE USTED NECESITA SABER SOBRE EL CENSO
 
TODOS CUENTAN
El censo cuenta a todas las personas
que viven en los Estados Unidos.
SE TRATA DE UNA REPRESENTACIÓN JUSTA
Los resultados del censo se usan para determinar el número de representantes que cada estado tiene dentro de la Cámara de Representantes.
SE TRATA DE $675 MIL MILLONES.
La distribución de más de $675 mil millones de fondos federales, subsidios y apoyo a los estados, condados y comunidades se basa en los datos del censo.
ESTÁ EN LA CONSTITUCIÓN
La Constitución de los EE. UU. ordena que cada 10 años se cuente a todas las personas que están en el país.
SU PRIVACIDAD ESTÁ PROTEGIDA
Es contra la ley que la Oficina del Censo comparta públicamente sus respuestas de cualquier manera que pudiera identificarle a usted o a su hogar.
¡PODEMOS AYUDAR!
En marzo del 2020, todos los hogares recibirán noticias para completar el censo. En Neighbors Link daremos charlas informativas y podrá completar el censo en nuestro centro.
ASEGÚRESE DE SER CONTADO EN EL CENSO 2020
Esto es lo que debe hacer cuando reciba la información del censo:
Una Dirección = Un Hogar = Un Formulario
Paso 1: Determine su hogar. Las diferentes unidades y/ó apartamentos se consideran diferentes direcciones y deben enviar cuestionarios del Censo por separado. Por ejemplo, 123 Main St., Apt. 1 y 123 Main St., Apt. 2 necesitan completar 2 cuestionarios del censo. Si comparte una dirección, debe enviar solo 1 cuestionario del Censo que incluya a todas las personas que viven en la dirección. Esto incluye a las personas con las que no está relacionado, incluso si hay varias familias, familias + solteros o solteros en una sola dirección.
Paso 2: Como hogar, decida quién será el líder para completar el cuestionario del Censo por todos los que viven en la dirección.
Paso 3: El líder debe recopilar información sobre cada persona que vive en la dirección, sin importar de dónde sea o si es ciudadano.
Paso 4: El líder puede completar el cuestionario del censo por internet, por correo, por teléfono o visitando Neighbors Link.
Neighbors Link en Ossining, 23-25 Spring Street 27 Columbus Avenue Ossining, NY 10562 (914) 666-3410
Neighbors Link en Mount Kisco, 27 Columbus Avenue Mount Kisco, NY 10549 (914) 666-3410