New Student Orientation
Thank You for attending the Winter Orientation. We hope you were able to get a glimpse and learn about college resources, opportunities to be involved in our community, responsibilities you have as a student, and received a taste of the rich academic experience you will enjoy as you progress toward degree completion.We hope it was an exciting and informative day. We are excited to see you in the upcoming semester.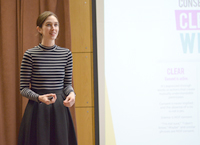 Interested in seeing photos from
the 2018 Winter Orientation?
Click the photo to the left
to visit our photo gallery…
Location:
75 Grasslands Road
Valhalla, New York 10595
If you have any questions or concerns, please contact the Department of Student Involvement at (914) 606-6731 or getinvolved@sunywcc.edu.