News
Library Textbook Reserves Service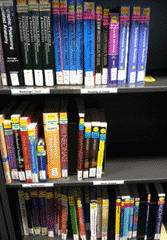 The Harold L. Drimmer Library reminds incoming and returning students that a textbook reserve is located at the Circulation Desk on the first floor. This collection is available for current, enrolled students who wish to borrow textbooks for up to two hours in the library.
The following conditions apply:
Valid Student ID Required. (Click here for Campus Security Desk Information, and obtain your ID early!)
For in-library use only
Not all textbooks are available. Look to see if yours is on reserve using the Textbook Reserves catalog
One renewal is permissable if no other student has requested the text
Other Useful Pages:
Campus Security Information
The  Campus Security Desk, located in the Student Center, will be operating with longer hours this fall, beginning the week of August 12.
Hours are M/W/F 9 am-5 pm and Tu/Thurs. 9 am-6 pm.
To obtain an ID, students must present a Paid Tuition receipt and a valid, government-issued ID.