News
Foundation pays tribute to late Board member Jerry Siegel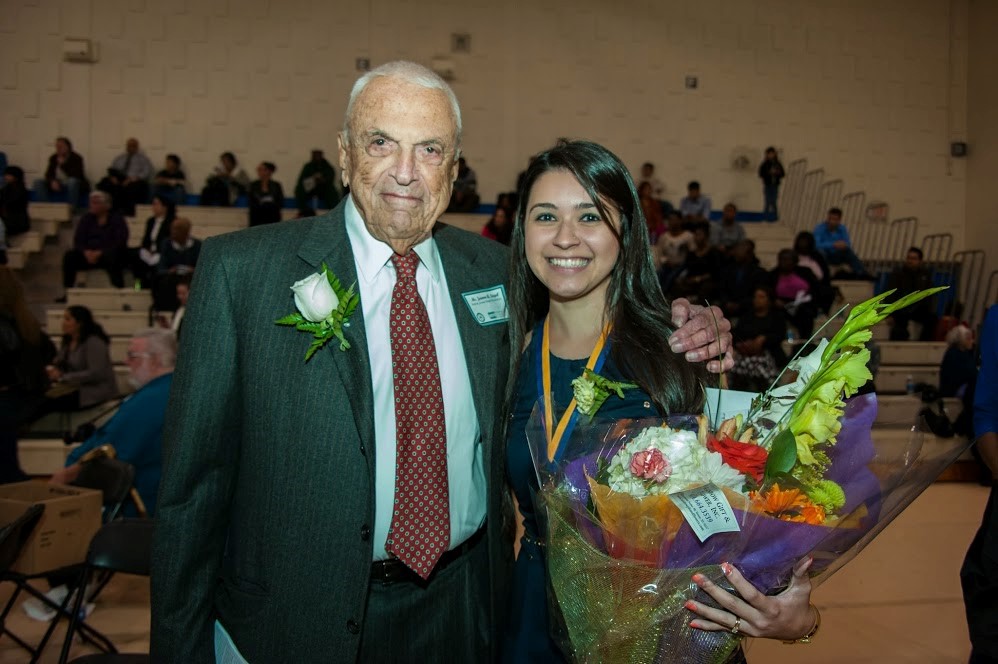 It is with deep sadness that Westchester Community College and the WCC Foundation mourn the passing of long-time Foundation Board member and friend Jerome Siegel.  Jerry passed away on March 25, 2016, just two months shy of his 99th birthday, at his beloved home in the Dominican Republic.
Together with his late wife Ruth, Jerry believed deeply in the transformative power of education.  He joined the Foundation board in 1994, and for nearly twenty-five years was an active and involved member, serving on the Foundation's Student Focus Committee.
In 2002 he established the Ruth & Jerome Siegel Scholarships which have awarded nearly $1 million in scholarships to help hundreds of WCC students achieve their dream of a college education.
He also contributed generously to the construction of the College's Gateway Center, for which the Siegel Café is named in his honor.
Jerry also leant his support to several community organizations including White Plains Hospital Center, Columbian Presbyterian Medical Center, and Big Brothers and Big Sisters of NYC, an organization with which he was helping the College develop a partnership.
We are honored by this incredible legacy that has allowed so many students to pursue their dreams of higher education.