News
Foundation pays tribute to four donors
While the spring is typically a time of renewal, this season has been a time of loss and remembrance.  Four exceptional individuals, known for their kindness and generosity to the college and our students, recently passed away.
Please join us in honoring their good works as we celebrate their lives.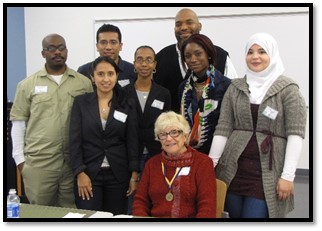 Mrs. Patricia Lanza, a great friend and supporter of the college, passed away on April 4, 2014. Through her generosity, Mrs. Lanza established the Lanza Family Personal Development & Special Incentive Awards. These awards have been made to continuing students who demonstrate merit and need, and who succeed in college in spite of significant personal challenges. Over 100 students have benefited from these awards. Additionally, Mrs. Lanza created several other awards through the Westchester County Women's Hall of Fame that were specifically for women veterans who were attending Westchester Community College.
Mrs. Lanza's kindness touched thousands of lives, here and across the world – she wanted opportunities to be available to everyone regardless of economic status.  In addition to education, her other passions included feeding the hungry, providing for the homeless, and medical research. She was an extraordinary person – she loved life, loved helping people, loved "her students," and gave generously and selflessly from the bottom of her heart. We are honored to have been able to call her a friend.
---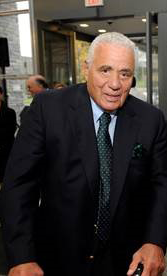 Foundation Board member Bob Kirsch passed away on Friday, April 11. Bob joined the Board in 2004 and was truly an unwavering and eloquent advocate for Westchester Community College. He and his wife Abby established the Abigail Kirsch Food Services Scholarships, which are presented to students in the restaurant management program who have demonstrated outstanding academic achievement, service, and economic need. Over the years, the Kirsch's have also employed several students.
Bob was also a wonderful business partner to the college. He never hesitated to associate the reputation of the outstanding company he built with his wife—Abigail Kirsch Catering Relationships—with numerous college events, making them nothing short of first class.
The family has asked that memorial gifts be directed to the Westchester Community College Foundation.  Donations in memory of Bob will go toward building a permanent endowment fund for the Kirsch Food Services Scholarships.
---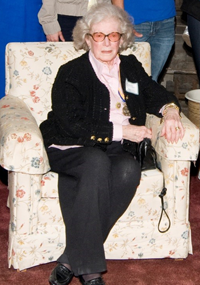 Mrs. Margaret (Peggy) Rice, long-time friend and supporter of our students, passed away on Wednesday, April 16.   We are honored to have been able to call Peggy our friend for so many years.   Peg was an early supporter of the college's Virginia Marx Children's Center.  She was also an advocate for our students through the creation of the Rice Family Foundation Scholarships.  These awards have made an extraordinary contribution to the lives of hundreds of our students entering the nursing and technology fields.  Since the awarding of the first group of Rice Family Scholarships in the 1989/90 academic year, the dreams of over 500 students have been realized through Peg's generosity.
---
Foundation Board member Robert (Bob) Beshar passed away on Wednesday, April 16.  Bob joined the Board in 1993.  He gave generously to the Gateway Campaign and our Radiologic Technology Programs.  He was instrumental in the development of the Foundation's very successful Celebrity Salons series, and hosted many in his historic home, The Stone House, in Somers.  He loved writing letters with new ideas and sending congratulatory messages to the college president on the institution's many achievements.
We are sincerely grateful for all of his contributions over many years of service.