Student Activities
Y.A.C (Yonkers Activity Council)
Student Club in Yonkers Extension Center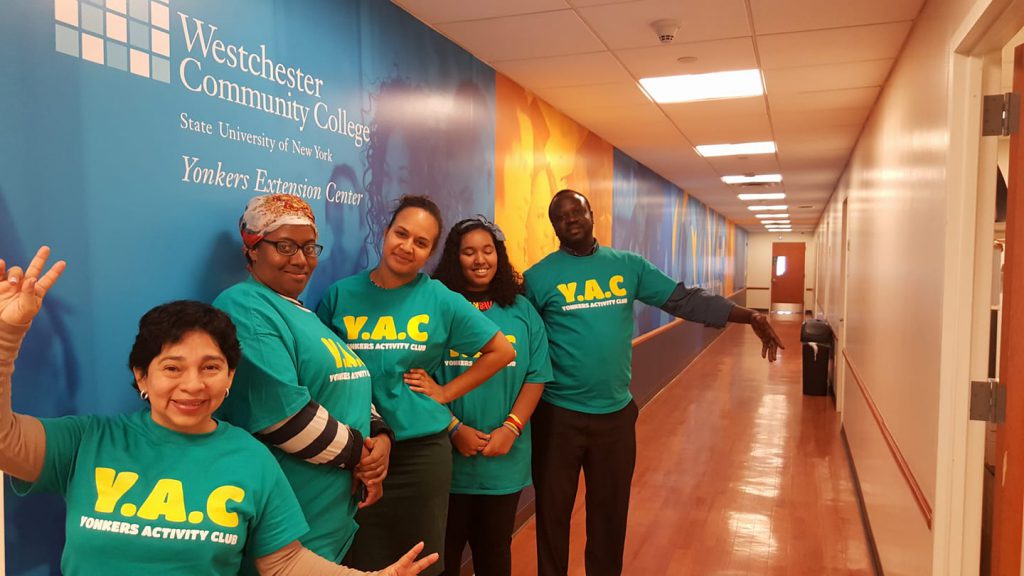 The Y.A.C is the primary source for student events and activism at the Yonkers Extension Center. It is a great leadership learning tool, provides experience with teamwork and communications. We celebrate different cultures with our events, and overall students come first!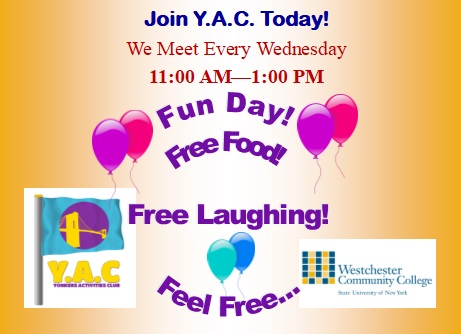 Applications must be filled out in order be a member.
Future Events:
Recruiting new members  on Wednesday, January 24th,  2018 from 11:00 AM to 1:00 PM
Welcome  Back Y.A.C on Wednesday, January 31st, 2018 from 11:00 AM to 1:00 PM
Join the Yonkers Activity Council.