Community Education Classes 2016
Download a Non-Credit Course Application
Open Life Drawing Session With Model
Monitored life drawing session (no instructor) offered to all. Pay what you wish. Open to the public and all enrolled students.Friday October 7, 2016  10:00 am – 1:00 pmFriday November 4, 2016 10:00am – 1:00 pm
Friday December 2, 2016 10:00am – 1:00pm
Beginning Drawing
Drawing is fundamental to making art. This class provides a welcoming and supportive environment for beginners who want to pick up a pencil and draw. This course covers the basics of drawing from shading, to crosshatching, proportion and size. Learn to use shape, line and texture in your drawing compositions. A materials list will be provided upon registration.

SECTION A: 5 Tuesdays, September 27 – October 25
1:30 – 4:30 pm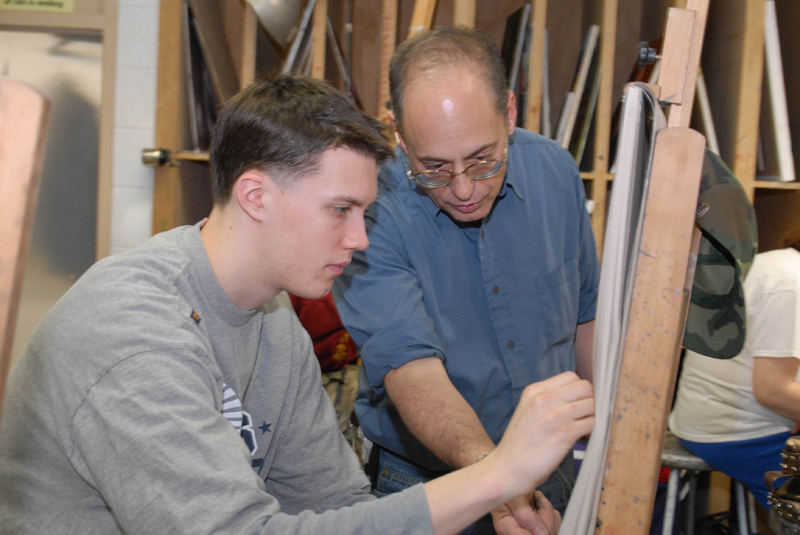 $180 + $8.25 registration fee.
B. Waldman
SECTION B: 5 Thursdays, September 29 – October 27
6:00 – 9:00 pm
$180 + $8.25 registration fee.
J. Cianflone
SECTION C: 5 Saturdays, September 24 – October 22
9:30am – 12:30pm
$180 + $8.25 registration fee.
E. Insogna
Drawing Workshop
This intermediate level class is for students with a basic knowledge of drawing.  More complex drawing techniques will be explored and a greater range of materials will be used such as; soft and hard pencils, different types of charcoal and more. A materials list will be provided upon registration.

SECTION A: 5 Tuesdays, November 1 – November 29
1:30pm – 4:30pm
$180 + $8.25 registration fee.
B. Waldman

SECTION B: 5 Thursdays, November 3 – December 8 (no class 11/24)
6:00 – 9:00pm
$180 + $8.25 registration fee.
J. Cianflone

SECTION C: 5 Saturdays, October 29 – December 3 (no class 11/26)
9:30am – 12:30pm $180 + $8.25 registration fee
E. Insogna
Fun with Watercolor
In this class beginning level students will explore the unique and beautiful qualities of watercolor!  Basic techniques will be covered such as; washes, and dry brush on wet paper. Brushes, papers and other watercolor materials used will be explained. A materials list will be provided upon registration.

5 Tuesdays, September 27 – October 25
6:00pm – 9:00pm
$180 + $8.25 registration fee.
J. Cianflone
Watercolor Workshop

This class is suitable for students who know the basics of watercolor painting but want to further develop their skills. Color mixing and individual projects will be emphasized.

5 Tuesdays, November 1 – November 29
6:00 – 9:00 pm
$180 + $8.25 registration fee.
J. Cianflone
Master Class in Painting
An advanced painting class for students with previous painting experience. Students will further develop and explore subject and style in a supportive environment.  Discussions and presentations on contemporary artists and themes will also be a component in each class.

10 Wednesdays, September 28 – November 16
1:00 – 4:00 pm
Fee: $180 + $8.25 Registration fee
D. Fox
Introduction to Ceramics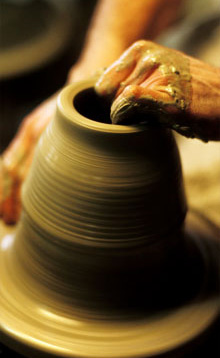 All levels of experience are welcome in this handbuilding and wheelthrowing ceramics class. Explore the joy of working in clay while learning how to make functional pottery forms such as; bowls, cups, vases and more.

SECTION A: 8 Tuesdays, October 4 – November 22
6:30 pm – 9:30 pm
$300 + $8.25 registration fee.
D. Hughes

SECTION B: 8 Saturdays, October 22 – December 17
9:30am- 12:30pm
$300 + $8.25 registration fee.
D. Hughes
Beading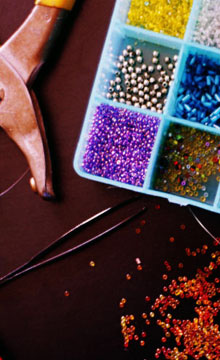 This introductory course will explore basic beading techniques. Students will learn to make jewelry pieces using seed beads of different sizes, shapes and materials. No experience needed.

5 Fridays, October 7 – November 4
12:30pm – 3:30pm
$180 + $8.25 registration fee.
J. Johnson
NEW! Beginning Pottery
This class will focus on the basics of wheel throwing and hand-building from wedging clay and centering all the way through to trimming and glazing techniques. Learn step by step how to create beautiful pottery including cups, bowls, mugs, and much more. Designed for the beginner but open to all levels.

SECTION A: 5 Wednesdays, September 14 – October 12
6:00 – 9:00pm
E. Insogna
Fee: $180 + $8.25

SECTION B: 5 Wednesdays, October 19 – November 16
6:00 – 9:00pm
E. Insogna
Fee: $180 + $8.25
STREET PHOTOGRAPHY
Venture into the streets of New York City to capture the vitality of the city through photography. The instructor will guide students on perfecting their compositional skills, lighting techniques and developing a story in one shot.

3 Saturdays, October 8, October 22, November 5
2:00pm – 5:00pm
Fee: $140 + $8.25 reg. fee
The Digital Image
Students will learn the fundamentals of digital photography through hands on projects. The emphasis of each project will be on observation, composition, and design, which will help students create dynamic and exciting photographs. Students are welcome to use any type of camera they wish.

5 Saturdays, September 24 – October 22
9:30am – 12:30pm
$180 + $8.25 registration fee.
Digital Retouching
Intended for those familiar with the basics of Adobe Photoshop, this course will cover methods for color correcting, working with exposure, altering reflections and more. Students will learn professional photo editing skills such as boosting the impact of an image and removing distracting elements. Students will also learn how to manipulate layers, levels, and filters. The instructor will also discuss archiving images, printing, and establishing a digital workflow.

5 Saturdays, October 29 – December 3 (No class 11/26)
9:30am – 12:30pm
$180 + $8.25 registration fee
Introduction to Printmaking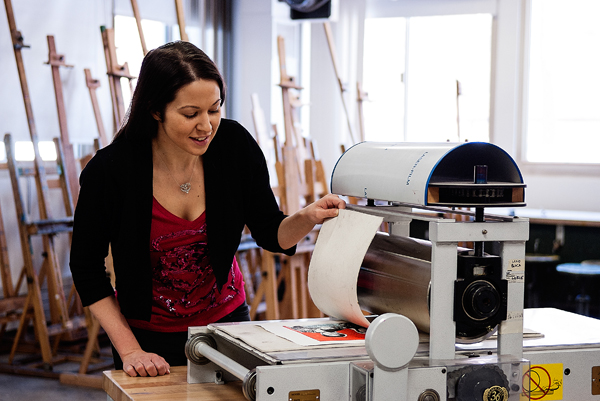 This class is an introduction to printmaking techniques. Students will explore monotype, woodcut, linocut, collograph and dry point. Through practice and experimentation, students will learn to find the appropriate printing techniques to express their ideas.

10 Wednesdays, September 28 – December 7
9:30 am – 12:30 pm
Fee: $180 + $8.25 registration fee
D. Fox
Oil Painting
Learn the techniques of painting with oil paints. Students will work on developing style, content, and individualized projects.
8 Wednesdays, September 28 – November 16
2:00pm – 5:00pm
E. Velasquez
Fee: $300 + $8.25 registration fee
NEW! Metalsmithing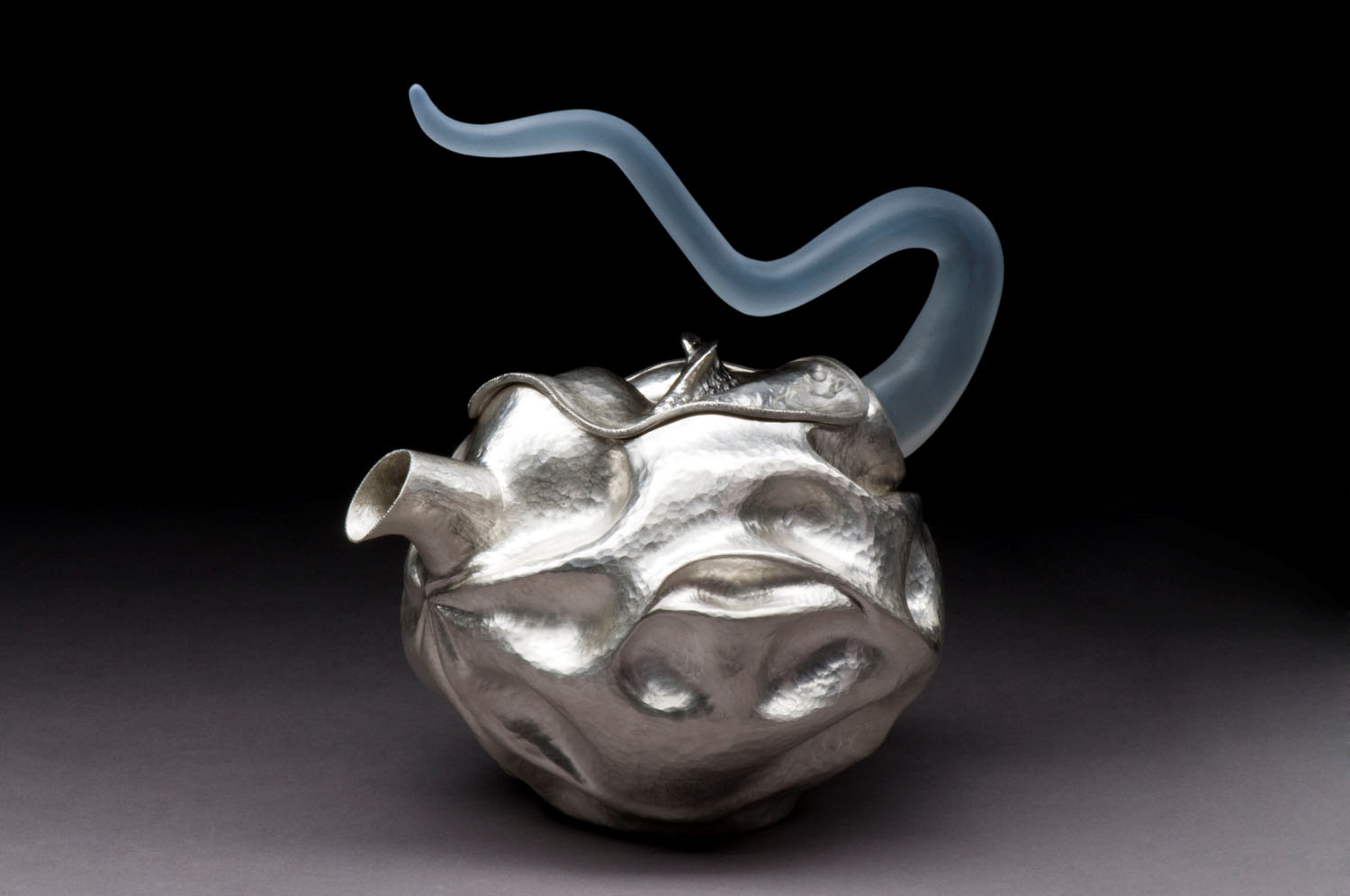 This course explores the creation of vessels, flatware, jewelry, and small scale metal sculptures. The techniques covered in this class will include forging, raising, sinking, and stretching of silver and other semi-precious metals.
5 Tuesdays, September 27 – October 25
1:00pm – 4:00pm
D. Romansky
Fee: $180 + $8.25 registration fee
NEW! Stonesetting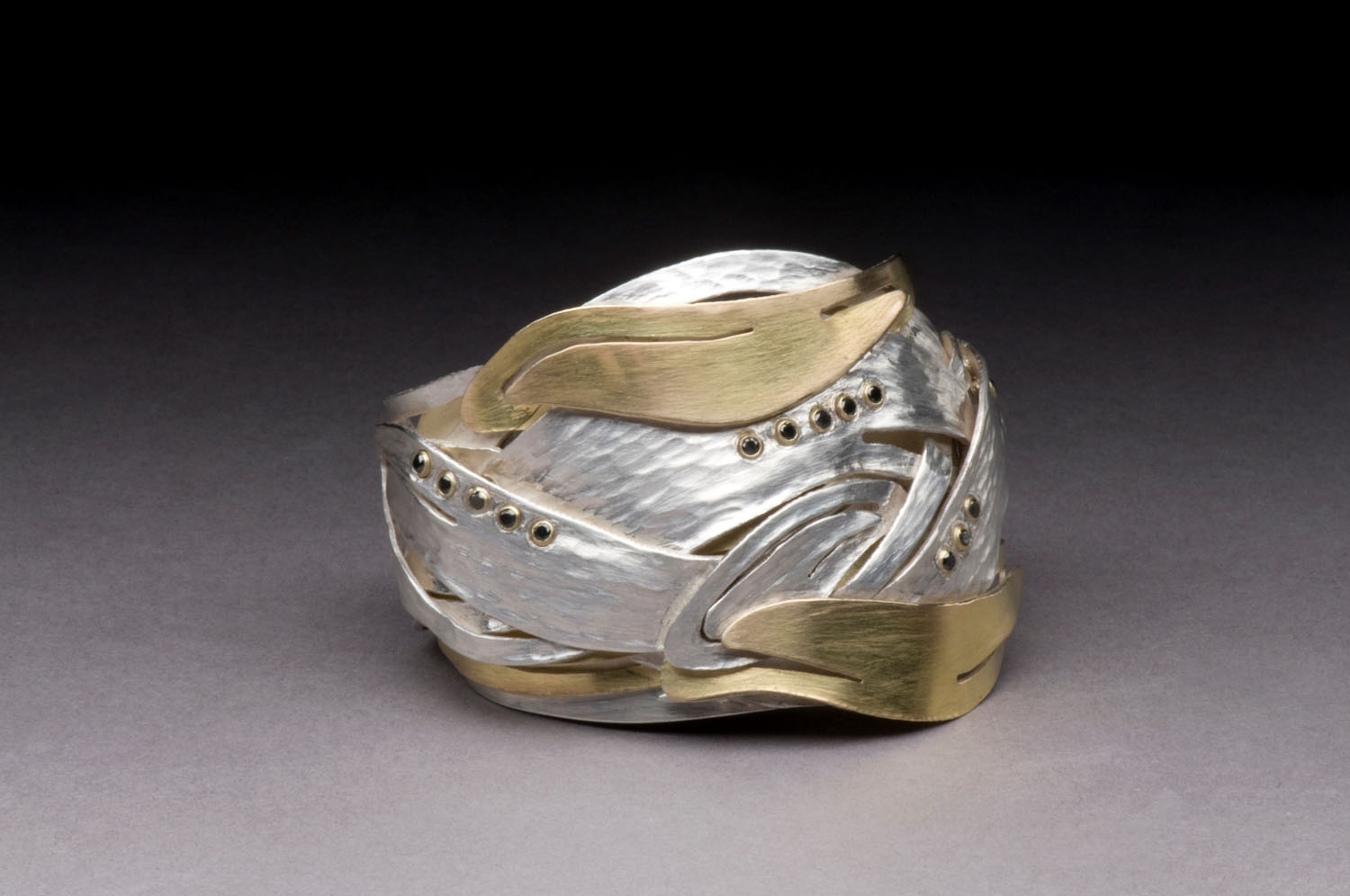 Build on your skills by adding stones to your jewelry designs. Learn to measure, account for depth and shape, cut a seat, fabricate v-shaped setting and construct bezels for setting stones. The versatile setting techniques such as bezel, gypsy, tube, and prong setting explored will open up a world of design options one can incorporate into jewelry designs.
5 Tuesdays, November 1 – November 29
1:00pm – 4:00pm
D. Romansky
Fee: $180 + $8.25 registration fee
Life Painting
Instruction on the fundamentals of painting the nude figure. Skin tone, anatomy, and composition will be demonstrated and discussed. The class will focus on two 5-week long poses.10 Tuesdays, September 27 – November 29
1:30pm – 4:30pm
A. Lattimore Fee: $415 + $8.25 Registration fee (includes model fee)
NEW! Colored Pencil and Watercolor
Interested in developing your skills and style? Working together with colored pencils and watercolors can help you do just that! Students will work on individual projects from reference photos with personal guidance in a supportive class atmosphere. Some knowledge of the materials is necessary.5 Thursdays, November 3 – December 8
1:00pm – 4:00pm J. Cianflone
Fee: $180 + $8.25 Registration fee
Drawing with Color
Learn to use colored pencils and other media to blend and mix tones, shades, and values in your drawings. Subjects covered will be landscapes, portraits, and florals but experimentation with other ideas is welcome. Some drawing experience necessary.5 Mondays, September 26 – October 24
6:00pm – 9:00pm
J. Cianflone
Fee: $180 + $8.25 Registration fee
Explore Mixed Media Collage
Move beyond the traditional watercolor painting by adding decorative papers, pastels, oil, crayons, and other media to the paper.5 Mondays, November 7 – December 5
6:00pm – 9:00pm
J CianfloneFee: $180 + $8.25 Registration fee