About Us
---
Director's Welcome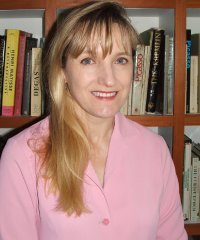 I am pleased to personally welcome you to the new website for the Westchester Community College Center for the Arts. I invite you to spend time with us here to learn about our diverse arts programming and the thriving community that exists within and around the Center. Here at the Center, we have a deep commitment to high quality art education, offering a rich array of credit and non-credit course opportunities, lectures, events, and gallery exhibitions to the Westchester community. I truly believe there is something for everyone here at the Center.
Throughout its eighty-three years of history, the Center has remained a dynamic organization, evolving through changing times, locations, institutional structures, and names. With our new site, we affirm our commitment to being a 21st century institution, and to staying on the technological vanguard as a community arts organization.
At the Center, we understand the critical importance of electronic communication to distribute information quickly and efficiently. We also believe in the power of the web to foster community irrespective of geographical boundaries. We conceived the new site to be a nexus of up-to-date information on our course offerings, special events, and accomplishments of our distinguished faculty and committed students. More than a simple site, we hope it will evolve into a hub for our extended community to keep abreast of the many goings on here at the Center and beyond.
As ever at the Center, we are committed to maintaining the excellence of our programs, faculty, and facilities. We are reaffirming that commitment with a new website that will lead us into the future.
Sincerely,
Abre Chen
Director, Westchester Community College Center for the Arts.