WALNUT STREET THEATRE – Last of The Red Hot Lovers (comedic play)
The stage transforms the literary page…
its ever present brilliance in plays, both dramatic and comedic!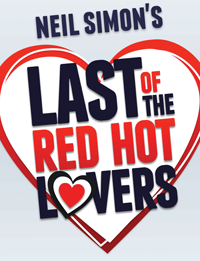 Performances take place in the Academic Arts Theatre.
Saturday, February 11 – 8:00 pm
America in the 1960s, an era that encouraged LOVE, was populated by "Mad Men" and "Mod Women" trying to navigate the new normal. In this freshly conceived production of Neil Simon's classic, true comedy ensues when a modern man in the hip sixties looks for something new and different, but ends up finding himself in the same situation, again and again…and again!
Tickets are $24 (general admission), $22 (non-WCC students/seniors/fac-staff), and $18(children under 13) and free for WCC credit students with ID.
Click here for order form or click on the image below to order tickets online. 

Series subscription: $60 (See this show and NATIONAL PLAYERS The Giver and NATIONAL PLAYERS Hamlet (Shakespearean play) for a $8 savings!)
**For more information, please contact the Office of Cultural Affairs at (914) 606-6262.