Workshop at Mount Vernon
ARE YOU ON TRACK TO GRADUATE?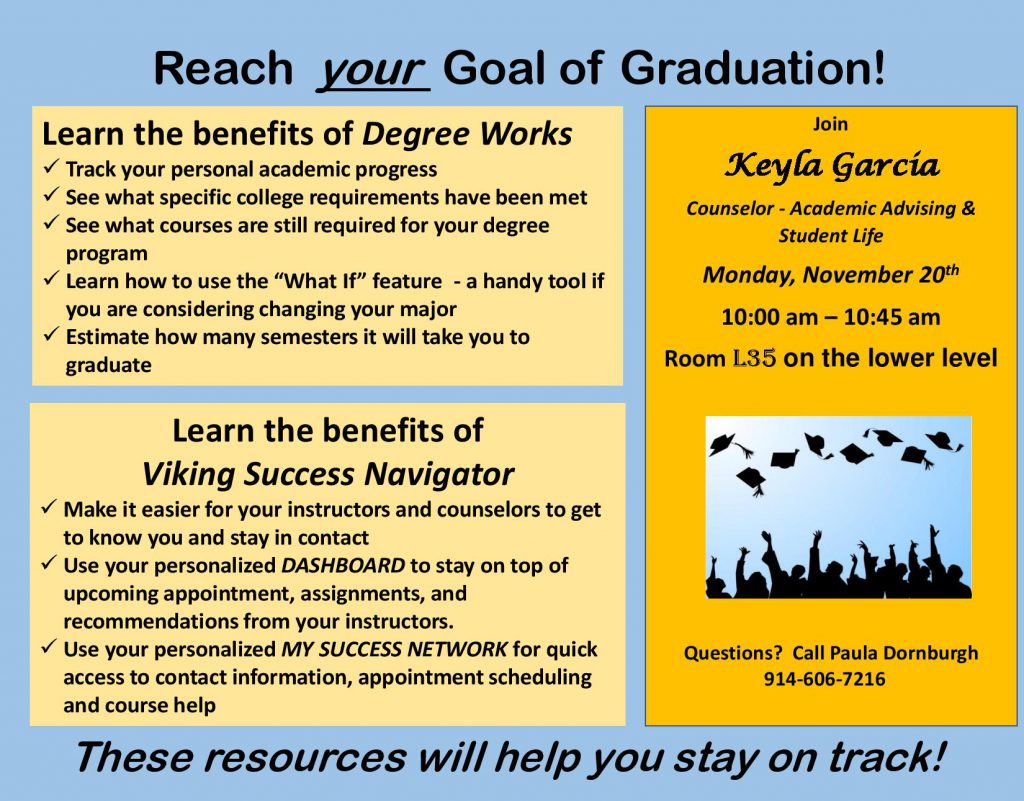 Hosted at the Mount Vernon Extension Center
Reach your goal of graduation!
Join Keyla Garcia, Counselor, Academic Advising & Student Life
Monday, November 20th
10:00 am – 10:45 am
Room L35 on the lower level (Mount Vernon Extension Center)
Learn the benefits of Degree Works
Track your personal academic progress
See what specific college requirements have been met
See what courses are still required for your degree program
Learn how to use the "What If" feature – a handy tool if you are considering changing your major
Estimate how many semesters it will take you to graduate
Learn the benefits of Viking Success Navigator
Make it easier for your instructors and counselors to get to know you and stay in contact
Use your personalized DASHBOARD to stay on top of upcoming appointment, assignments, and recommendations from your instructors.
Use your personalized MY SUCCESS NETWORK for quick access to contact information, appointment scheduling and course help
These resources will help you stay on track!
Questions? Call Paula Dornburgh
914-606-7216